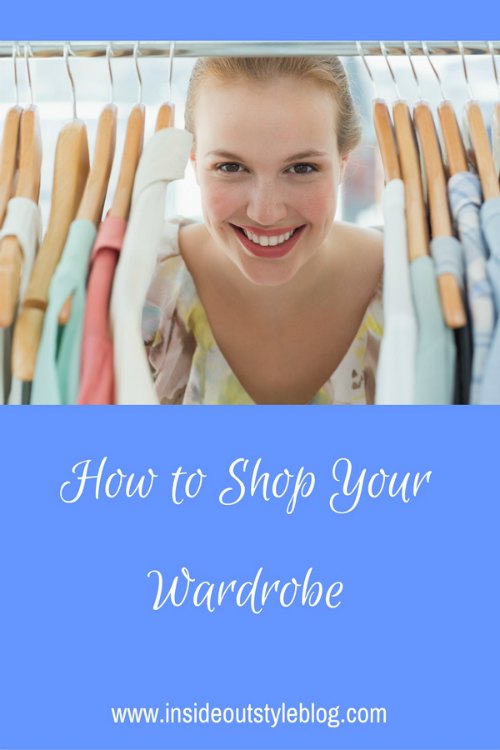 You often hear the term "Shop your wardrobe" or "shop your closet" and that's great, but for many, they have no idea how to actually do this.
There are two stages you need to work through to be able to do it successfully.
1. Organise Your Wardrobe
The first is to organise your wardrobe so that it's easy to find what you have and see it. You need to read this post to see how best to do it. Once you have an organised wardrobe it's easy to hold up a statement piece and see what other tops/bottoms/outers go with it.
Then once it's organised, then my advice is to find a hero piece and create outfits around that hero.
Now I describe this in my free ebook 5 Step Formula for a Fabulous Wardrobe on a Budget – which if you haven't got you can sign up for it and download here.
2. Shope Your Wardrobe
Once you've gota n organised wardrobe you can see what you actually have. This is particularly easy when you organise by colour and type of garment. The combinations start to reveal themselves.
Here are some other examples of building an outfit or two around a hero piece.
Do you have a coloured blazer? That's a great hero – you can try options like these: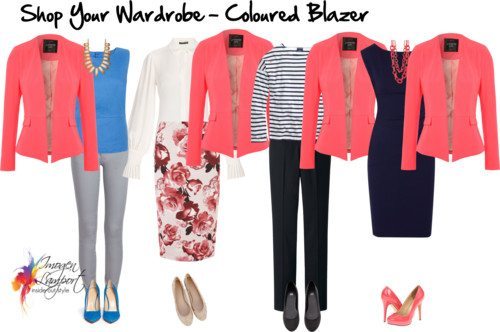 Jeans and a tee
Skirt and blouse
Dress pants and top
Dress