Putting together a stylish outfit everyday doesn't have to be tricky. In fact I've come up with a simple formula that you can use over and over for all different kinds of outfits.
When choosing clothes for an outfit you will want to take into consideration things like:
All the elements of the style puzzle are important when choosing the garments that live in your closet and you wear each day.
But you've got clothes you like and make you feel good, but sometimes in the morning when you're pushed for time and you want to create something new from what you already own you get a little stuck as you're not sure what to put together.
This is why looking through lots of outfits that I've worn recently I realised that I have a basic formula that works time and again.
Outfit Formula for Putting Together a Fabulous Outfit in Minutes
Your formula is as simple as this:
Basic + Interest + 3rd Piece/statement + Accessories
See the Outfit Formula in Action
White and Green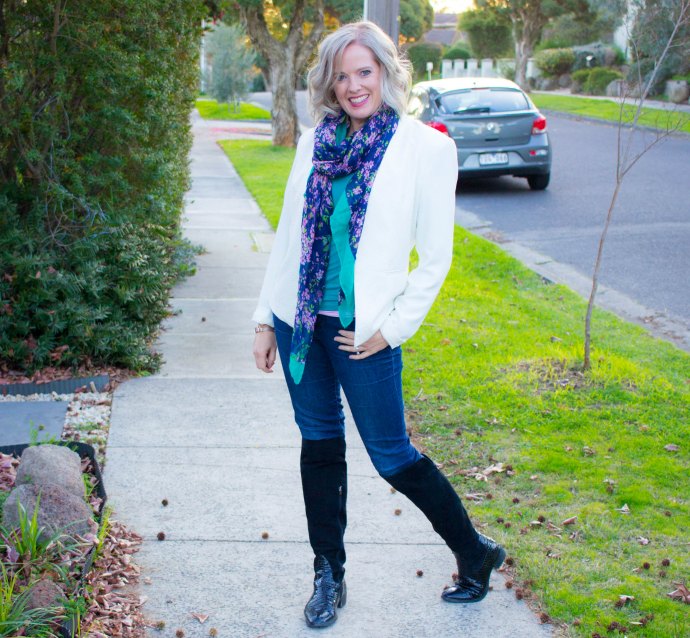 Basics: Jeans and knit tops in baby pink and emerald green
Interest: White jacket
Hero: Floral scarf
Accessories: Boots and ring
Burgundy and Navy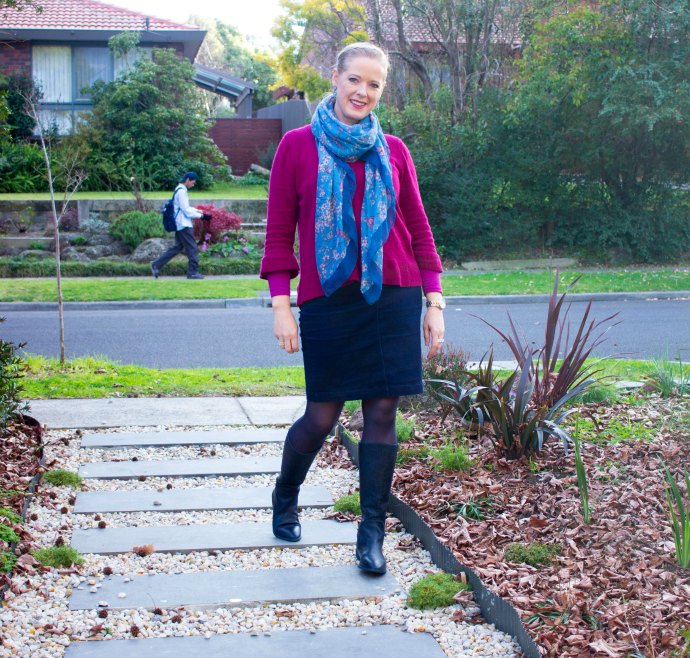 Basics: Navy denim skirt, navy tights, long sleeve top
Interest: Burgundy knit with frill detail at cuff and hem
3rd piece/hero: Scarf.
Accessories: Knee high boots,watch and earrings
Navy, Grey and Green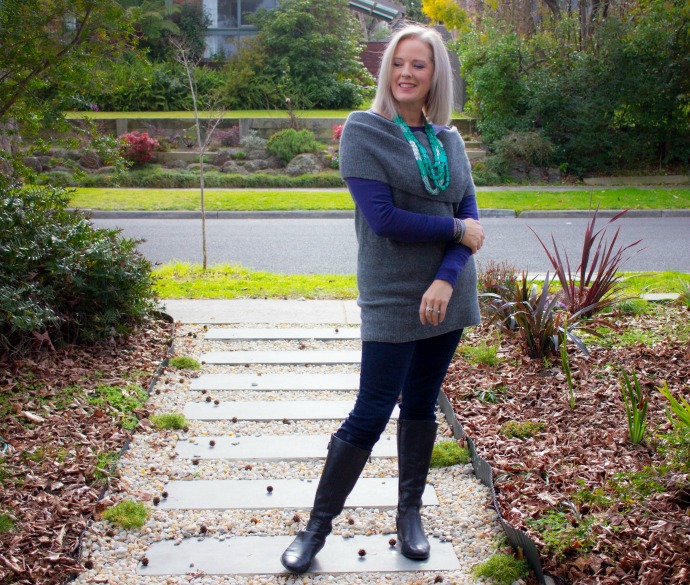 Basics: Jeans, long sleeve navy knit
Interest: Grey off the shoulder tunic
Hero: 2 Necklaces in green
Accessories: Knee high boots, bracelets, rings
Violet and Teal
Basics: Denim jeans, long sleeve teal knit
Interest: Teal patterned scarf
Hero: Violet waterfall cardigan
Accessories: Belt, Knee High Boots, Umbrella
Teal and Blue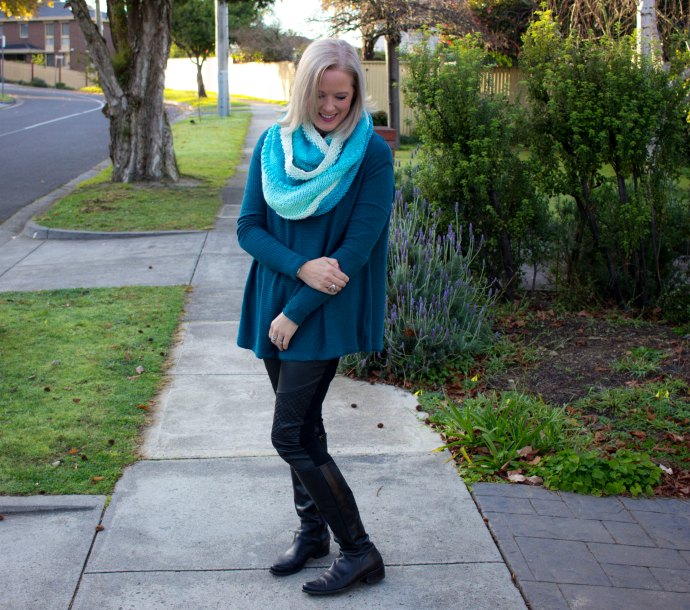 Basic: Long sleeve teal knit tunic
Interest: Leather-look embellished leggings
Hero: Scarf
Accessories: Boots and rings
Blue, White and Grey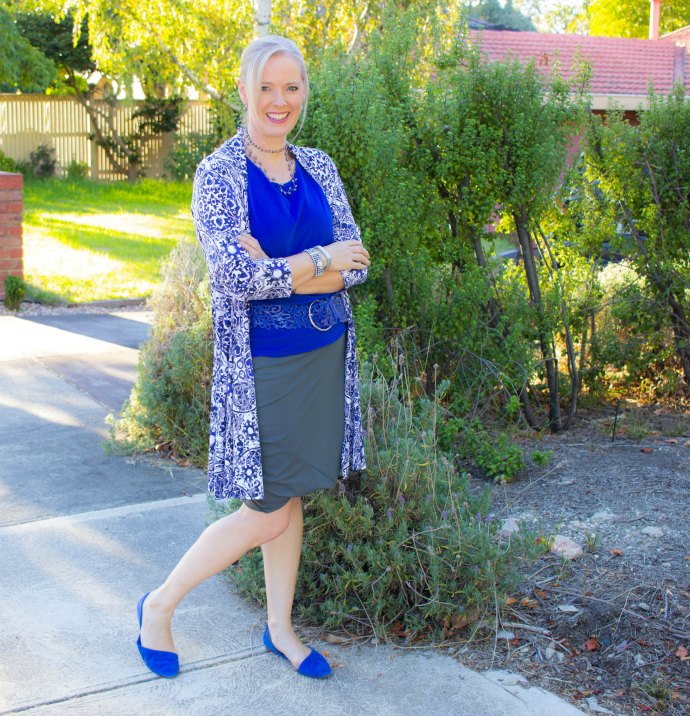 Basics: Blue top
Interest: Unusually constructed grey skirt
Hero: Blue and white topper
Accessories: blue shoes, necklace, belt, bracelets
Black and White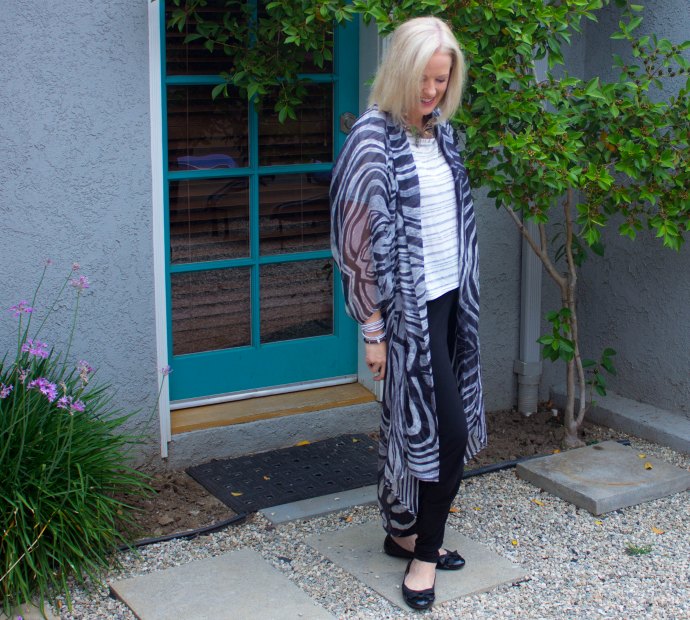 Basic: Black knit pants
Interest: Striped tee
Hero: Zebra kimono
Accessories: ballet flats and butterfly necklace, bracelets
Burgundy and Teal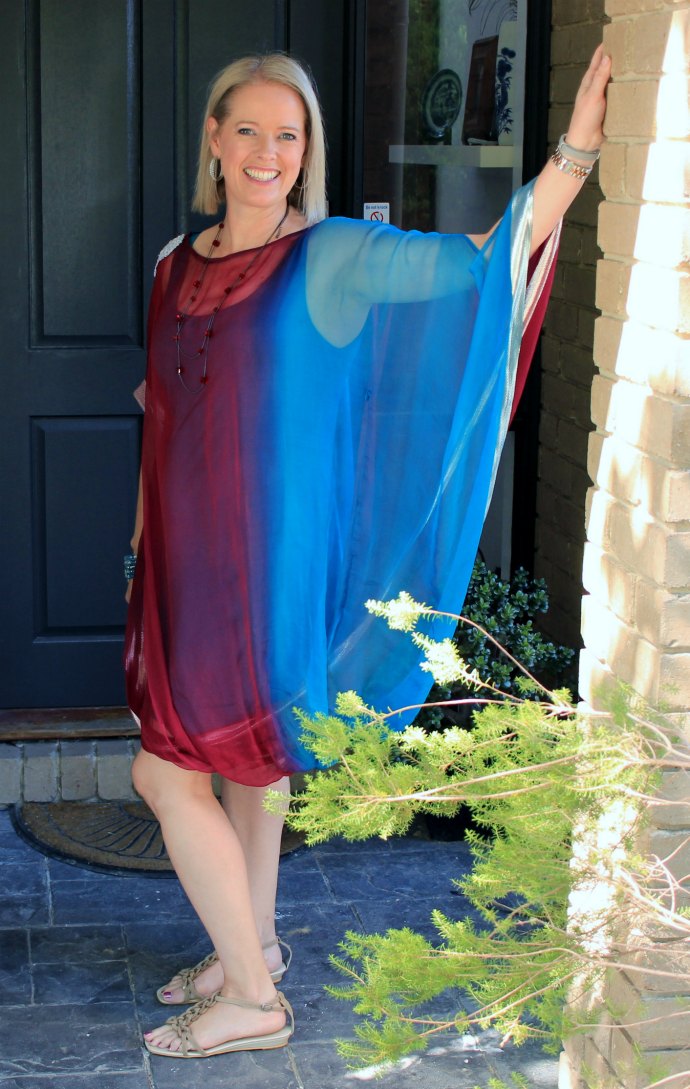 Basic: Teal slip
Interest: Red bead necklace
Hero: Burgundy and teal kimono
Accessories: Sandals, bracelets, earrings
In Summer you may leave out either a basic or interest piece, particularly if you're wearing a dress that may be a hero in itself.
If you've got a wardrobe full of clothes but aren't sure how to wear them, then why not use this formula to create new outfits!
You can download a copy of this outfit formula – a simple one page printable to stick on the inside of your wardrobe door.
Why not download my free Weekly Outfit Planner so you can record all the great outfits you create – download it here.
If you're not sure what really suits your body, you can take my body shape calculator quiz free, or if you'd like my professional opinion on your body shape, colouring and contrast and really discover everything that suits you so that you stop making mistakes when you shop, then consider doing my 7 Steps to Style program which includes this and so much more.

How to Add a Touch of Glamour to Your Everyday Casual Outfits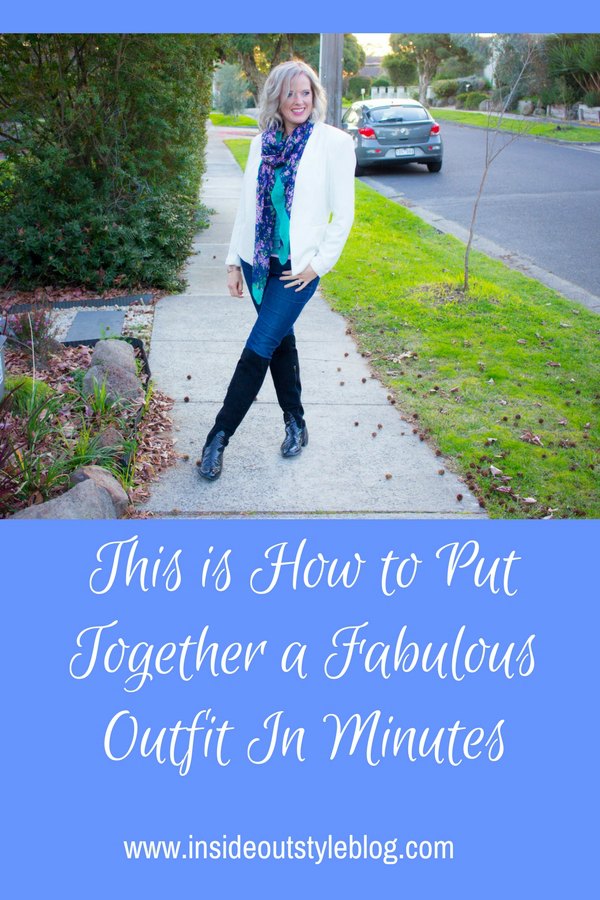 Linking Up to High Latitude Style, Foxy Domesticside, Currently Wearing, Not Dressed as Lamb, Style Nudge, Style with a Smile