Jackets are one of the most useful and versatile garments you may have in your wardrobe. A more formal jacket will make any outfit more formal or professional by adding a collar. A casual jacket can dress down more formal attire. One of the easiest ways to make your jeans outfit more dressy is by adding a blazer style jacket.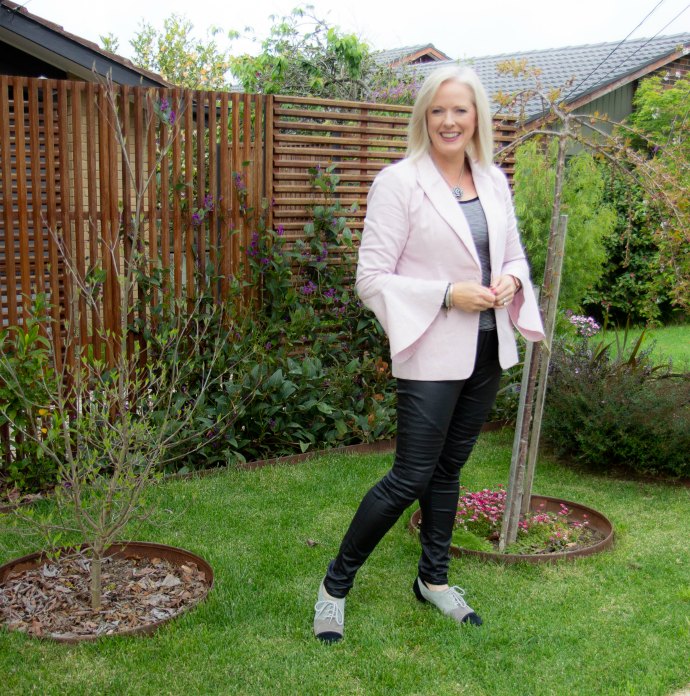 Jackets can act as the Third Piece, plus add that layer to cover all your assets that you may not always want to flaunt.
There are lots of different styles of jackets. From casual jackets like a bomber, through to classic, via relaxed and comfortable drape jackets and the feminine peplum.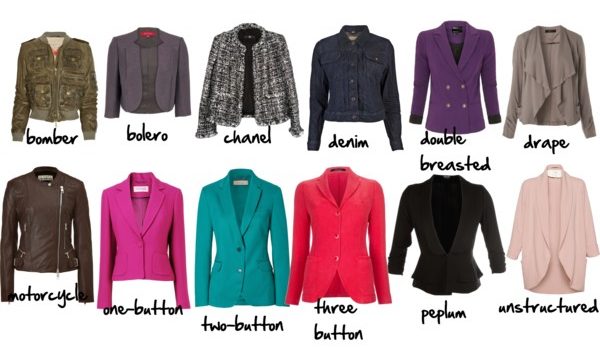 A higher buttoning or closing jacket is better for those with a smaller bust.
Draped lapels tend to overwhelm petite's.
Unstructured jackets suit those who are more relaxed in their style and O shapes.
A wider collar will balance wide hips.
Double-breasted styles are best on narrower shoulders and smaller busts (such as A shapes)
Unstructured styles are more comfortable, but less formal
And there are lots of different collar details to consider, which both express personality style, and also can work with or against your body shape and features.
How to Choose a Flattering Jacket Lapel or Collar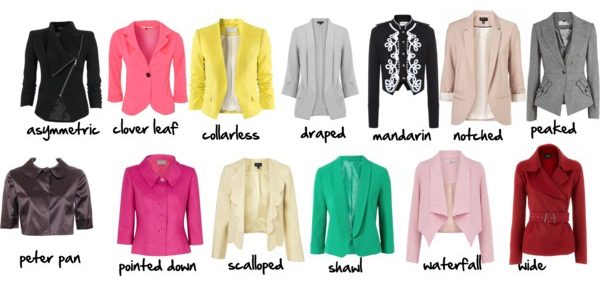 A peaked lapel draws the eye upwards and is great for petites.
A cloverleaf lapel is curved and looks great with people who have more curved facial features such as a curved jaw, full lips, large round eyes.
An asymmetric collar looks great on someone who is creative, or someone who has asymmetric facial features, or uneven shoulders.
A scalloped collar is feminine in its personality style.
A mandarin collar is great for I shapes and those with a small bust.
A high notched lapel is classic in its styling and universally easy to wear.
How to Choose a Jacket with Flattering Pockets

Flap pockets add extra detail around your waist so should be avoided by H and O shapes (and anyone not wanting to draw attention to their waist)
Patch pockets add extra emphasis and broadening horizontal lines to the waist and hips, so often not the best option if they can be avoided
Safari pockets att emphasis and volume at the waist and on the bust, so avoid if you have a large bust or undefined waist
Welt and jet pockets are generally the most flattering, but if you don't want to add attention make sure there isn't an alternate coloured piping or detail on the pocket opening.
How to Choose a Flattering Jacket Length
And then there is the topic of how long your jacket should ideally be to flatter your body shape? It's important to remember that a hem usually creates a horizontal line across the body where it ends. And if you're up on my 3 rules of horizontal lines, you'll know that horizontals are broadening, so you don't want to end a top or jacket (or put any kind of hem) on an area of your body that you don't want to widen.
Cropped jackets draw attention to the rib cage and also shorten the torso (great if you have long body proportions and a narrow rib cage, they are often ideal to be worn with dresses as they provide a proportional balance.
Waist length jackets draw attention to the waist – so good for waisted body shapes (X, 8 and A shapes)
High hip length jackets are generally good for most body shapes (except O shapes) as they create a balancing proportion
Hip length are good for V shapes and I shapes who have narrower hips and should be avoided by X and A shapes
3/4 are good for most shapes
7/8 are better for those who are taller rather than shorter as you can start to get swamped by too much fabric if you're petite
Mid-calf – best avoided by anyone who has a curvier calf or is petite
Remember, if you're not sure of your shape, you can do my free body shape calculator quiz here and get your body shape bible, or if you'd like my professional opinion on your shape you can get that as part of my 7 Steps to Style program here.
Express Your Personality with a Jacket
Jackets also express information about your personality. As you can see in the picture below that a jacket can express your personality. The fabrication, construction and detail all combine to create a message.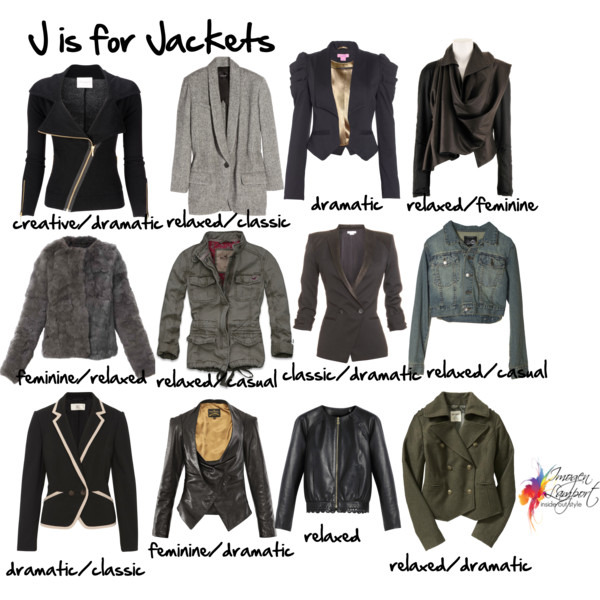 Jackets are not all classic or for an office environment! From casual denim, to rebellious leather there are so many elements and jacket designs to choose from.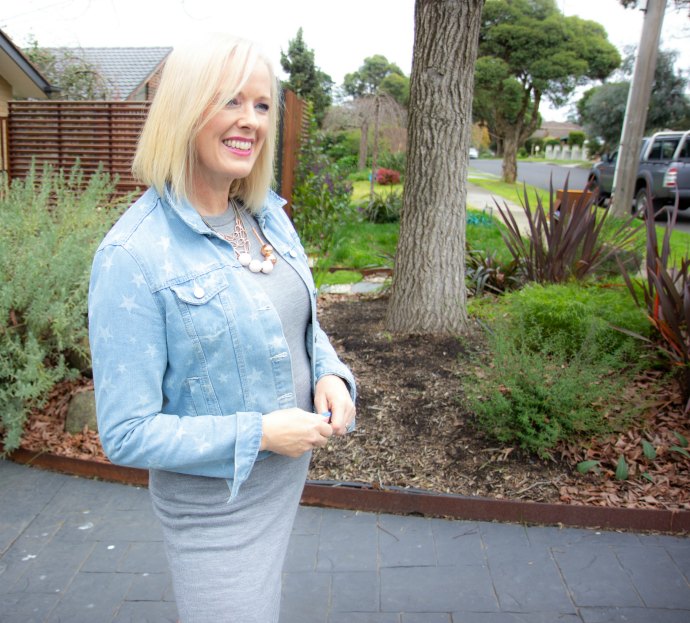 Plus there is a never-ending number of ways to style jackets as well.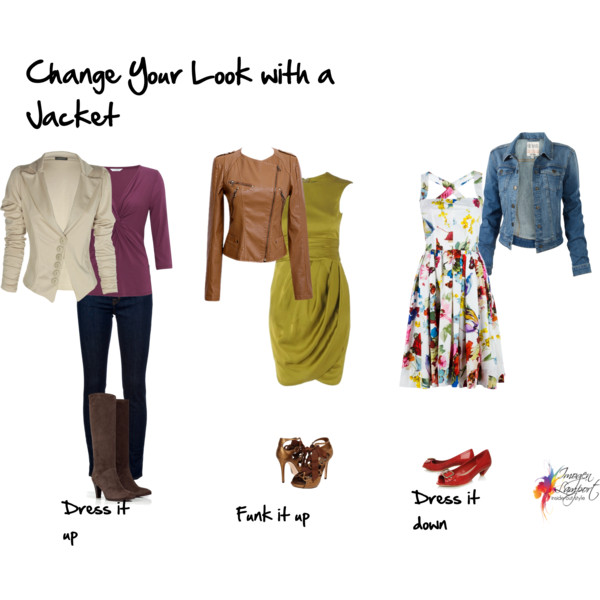 Do you have a favourite jacket?
More Jacket Tips