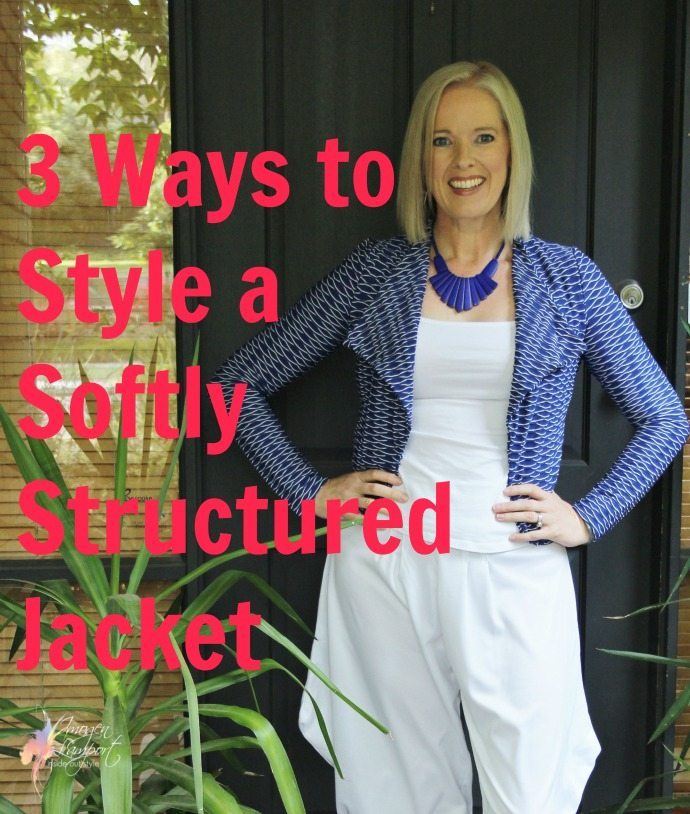 Whether you just want to look smart but approachable, or are looking for Casual Friday outfit ideas that won't diminish your credibility a softly structured jacket can be a great item in your wardrobe.
They work well for many as they have the comfort gained from stretch knit fabric from which they are made (and I know that's important to many of you), but they also have some of the structure (yang, more authoritative elements) of a jacket, which makes them ideal for casual business environments and casual Friday work wear.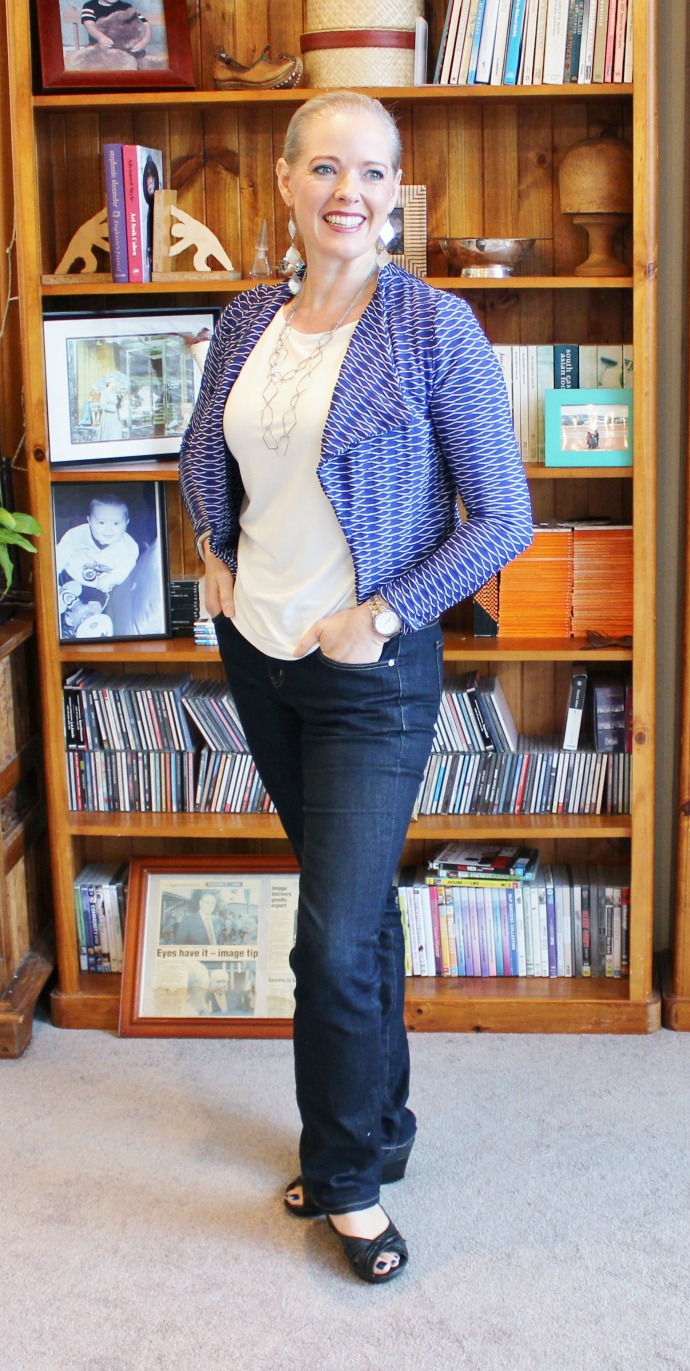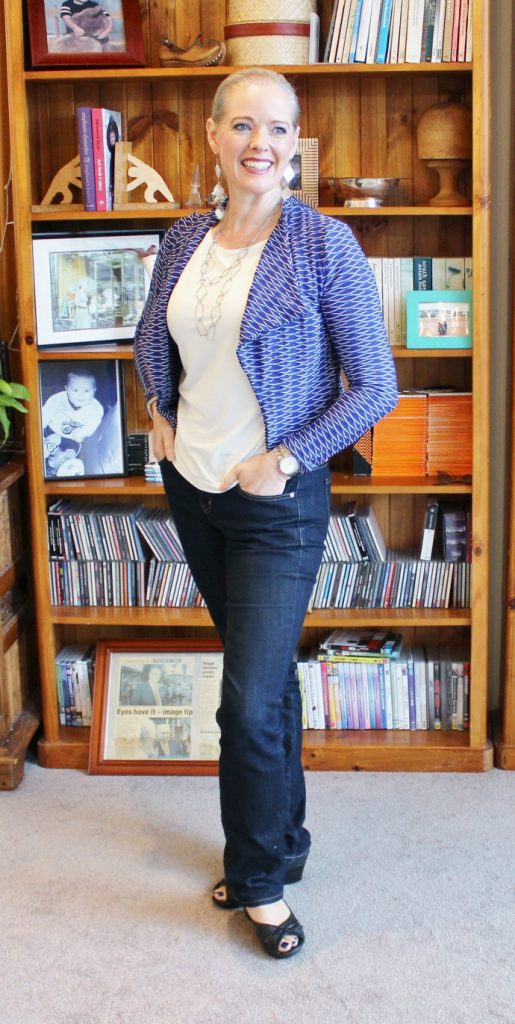 If you tend to wear dark jeans to work on casual Friday – adding a softly structured jacket like this one from Metalicus will give you a little more credibility than throwing on a cardigan (which is altogether softer).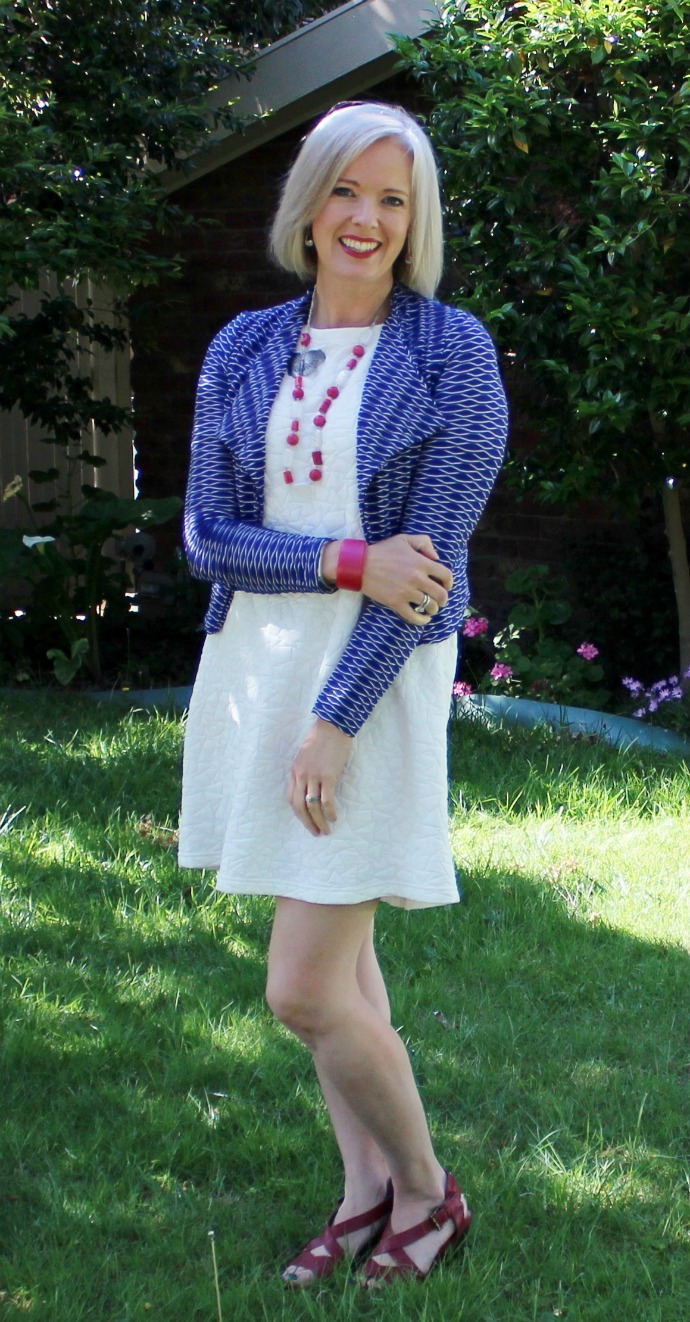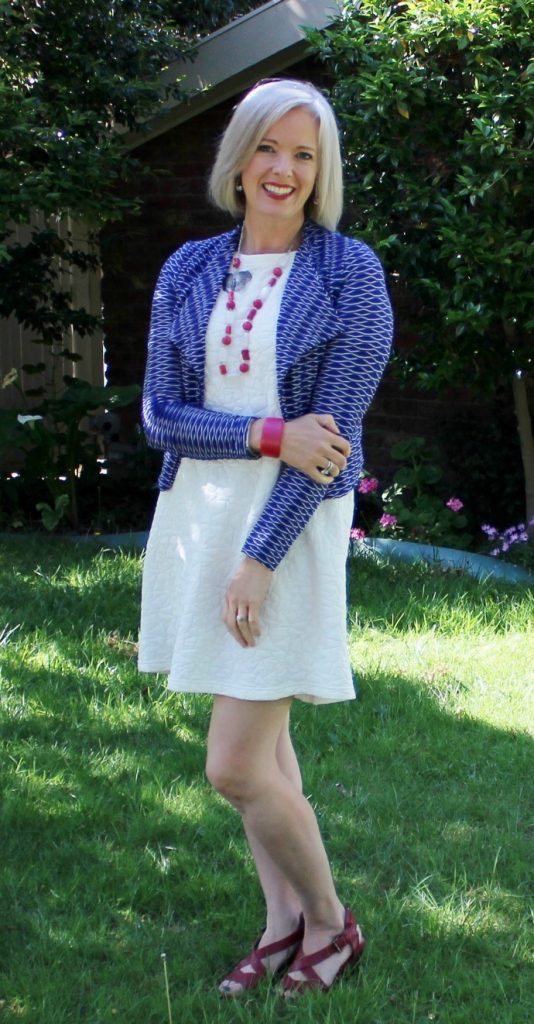 Here I've paired it with a simple dress and contrasting accessories. The dress gives you a great column of colour, while the jacket adds colour and structure to the outfit.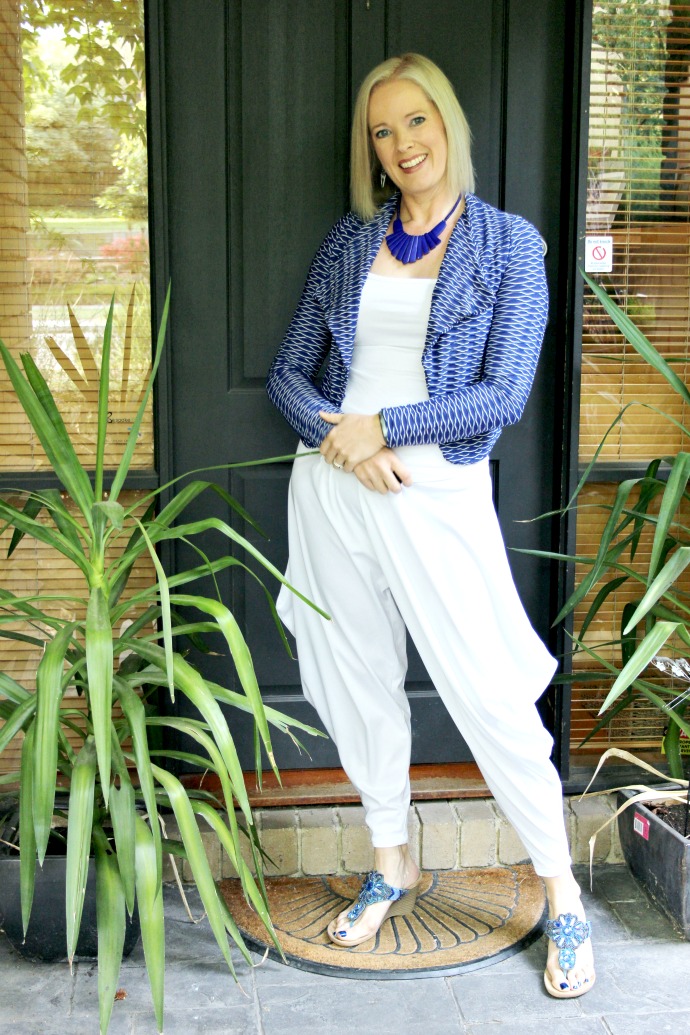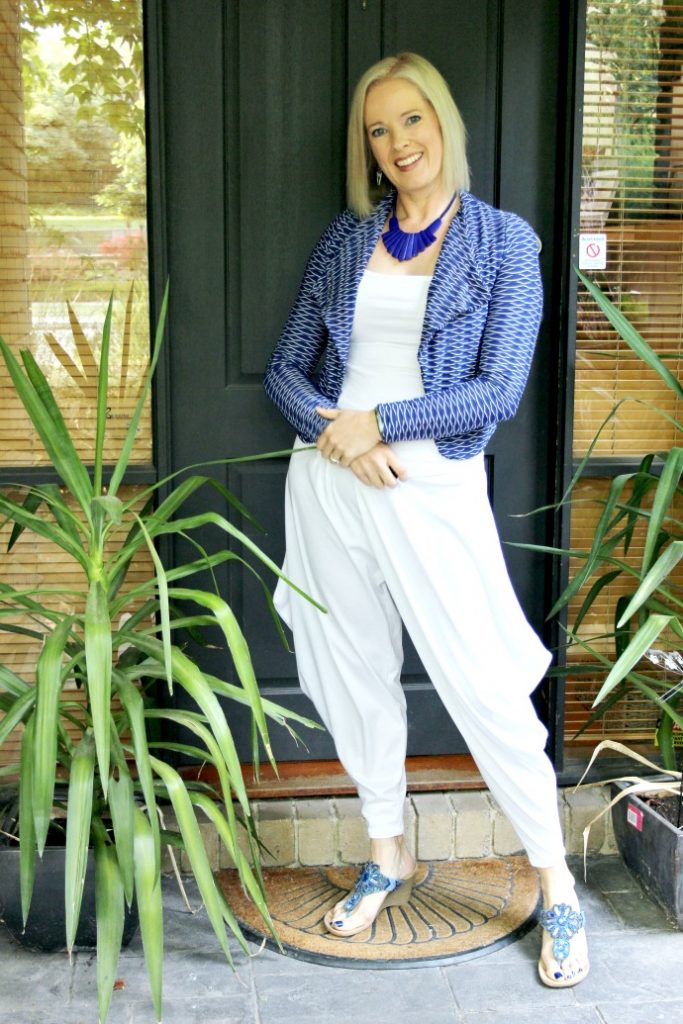 This outfit is also formed around this white internal column of colour (which is great for my H shape), with the jacket as the feature colour and detail. The jacket's shape takes the outfit from being completely casual to a little smarter and more formal (though still very approachable and casual).
Softly structured jackets are an ideal wardrobe item if you want to throw it over lots of different other sorts of outfits, but add that little formality to what you're wearing.