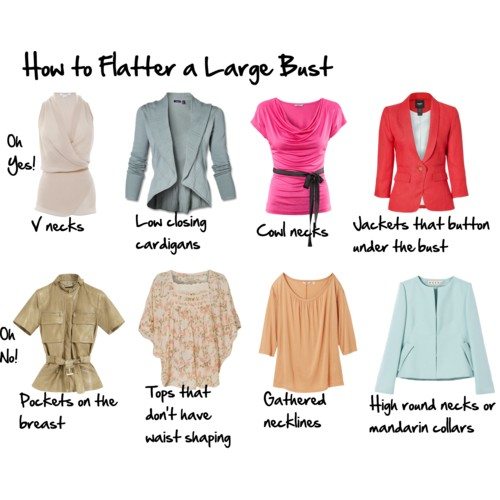 If you have a larger than average bust, you will find that many styles can make your bust more prominent. If you don't want to draw too much attention to your bust here are some tips to remember.
Here are my 5 top tips:
1. Lower necklines are better than high necklines
2. Keep the chest area free of detail (no pockets or patterns just on the chest).
3. Interesting necklines and larger scale necklaces draw attention up to your face and away from your chest.
4. Open necklines on jackets and cardigans flatter more than closed or high necklines.
5. Tops and jackets need waist shaping, otherwise the garment will hang from your bust and make you look larger