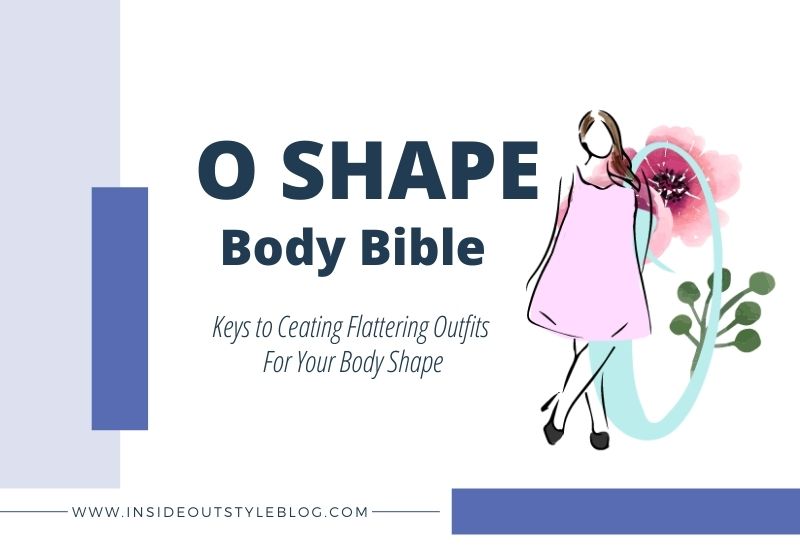 As I discussed here when I explained how lines work, body shape tells us:
Where to put the verticals
Where to put the horizontals to balance, broaden or highlight
Where to place detail
Where to keep boring/dull/plain/no detail
That's it! So let's look at the O Shape (commonly called the apple or oval shape)
I have made this a printable guide – scroll to the end of the blog post to download it to your computer or tablet.
Let's have a look at some outfits and analyse them based on the criteria of what will work for an O shape. Here with this Verily dress we have a plain simple design that has a vertically/diagonal line through the body from it's draping. By adding a waterfall cardigan you can add extra vertical details through the body through it's opening.
How about wearing jeans and a top?
Don't forget to use the column of colour technique to elongate your body. This is particularly useful if your top ends around your tummy area as it won't interrupt the eye and create a horizontal.
What about a skirt and top outfit.
You can see that even though I haven't used the column of colour in this outfit (which you could if you wanted to), I've made sure to choose a straight skirt to narrow your body and it includes vertical details to help elongate.
The jacket is a lighter colour over a darker blouse which helps to make your stomach recede and the jacket provides great vertical detail through your body. Drape front blouses are great at hiding tummies. Look for jackets that have minimal pocket details and are streamlined.
Some extra tips on dressing your O shape body
Don't waste your money on these styles
Body shapes explained – O shape
Download this printable guide for your O Shape Bible here.
Not sure what your body shape is? Take my Body Shape Calculator quiz and discover what will flatter your figure.