How to Style a Jacket 4 Ways
One of the garments I think that is really essential in a wardrobe is a casual jacket that you can wear with everything from jeans to floral skirts – dress it up or down. It's a versatile addition to your wardrobe (if you don't have one) and something that can provide a much-needed layer over spring and autumn outfits (or summer evenings).
A denim jacket is a great option, but it doesn't really work with denim jeans (the denim suit is not my favourite look). Denim jackets are great with skirts, dresses and trousers that aren't made from denim.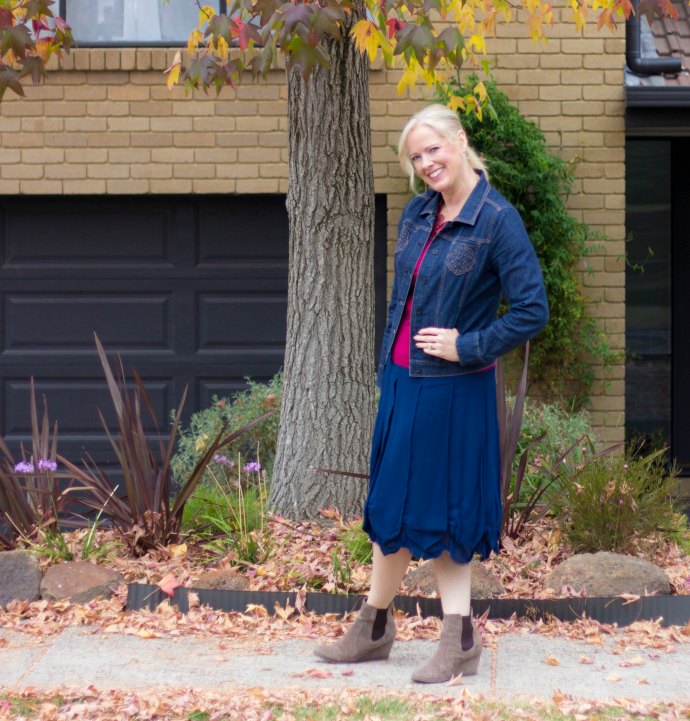 But a denim style jacket in a different fabric can work in its place.
Picking a light neutral like a stone or grey or beige (or even white) can make it work with so many other outfits and colours and neutrals provide a great foil for different colours.
Here is an example of how 1 jacket could work with 4 very different outfits.
A slightly casual jacket (rather than suit blazer style) is something that can dress down a more dressy dress, and then dress up a more casual pair of jeans.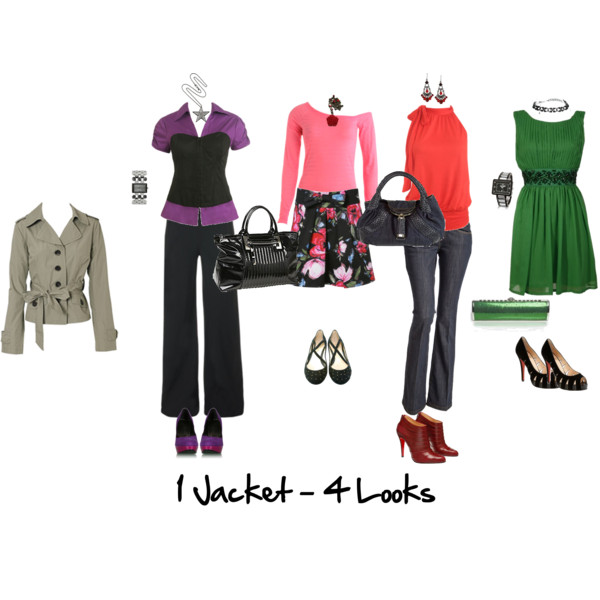 Outfit 1 – dress pants and blouse with the neutral jacket
Outfit 2 – floral skirt and knit top – made more casual with the denim jacket
Outfit 4 – denim jeans and knit top – make more dressy with the addition of a jacket
Outfit 4 – dressy frock dressed down with the casual jacket
What is your wardrobe essential?