If you're an A shape, 8 Shape or X shape and want to broaden your shoulders to make your hips look slimmer, here are a few styles to consider. What we're using here is the rules of horizontal lines (that you can read about here.)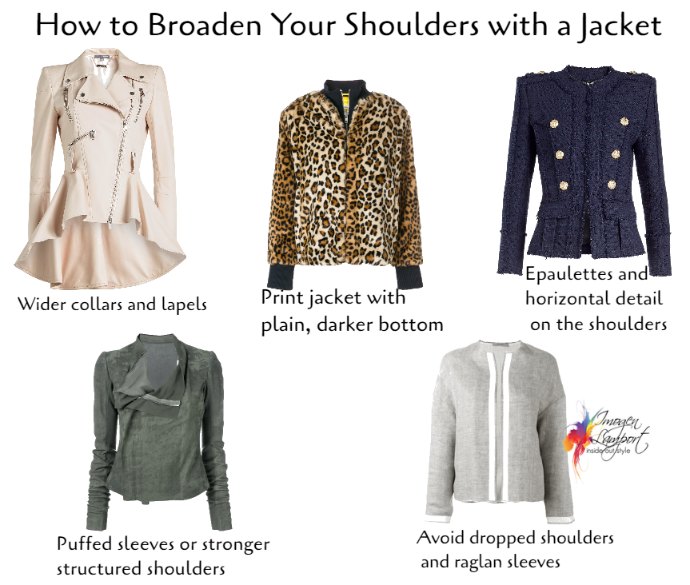 If you want to make your hips look smaller, or have sloping shoulders that you'd like to broaden, why not try a jacket like this (top left) which has a wide collar and lapels, which helps to balance your body shape and they create a horizontal detail which has a broadening and balancing effect.
Wearing a patterned jacket like this one (top centre) with a plain darker neutral bottom is also a great way to draw attention up toward the face and away from your hips and thighs.
Alternatively, you could try a jacket like this (top right) which has horizontal details in the form of epaulettes and also a yoke detail on the shoulders which broaden them. Be aware that the buttons on this particular jacket will also create a broadening effect and so may not be for you if you have a large bust and wish to make it look smaller (sometimes I'll remove buttons on a jacket like this, that sit near the bust so that attention isn't drawn to that area).
Another option is a jacket with a puffed sleeve or a very structured shoulder (with shoulder pads – like the one bottom left) which will add extra width to your shoulder line and create a more evenly balanced appearance.
Avoid jackets like the one (bottom right) that has dropped and sloping shoulders (this would be a great style if you feel that your shoulders are very square or feel masculine or boxy and it's something you want to minimise – say if you're a V shape).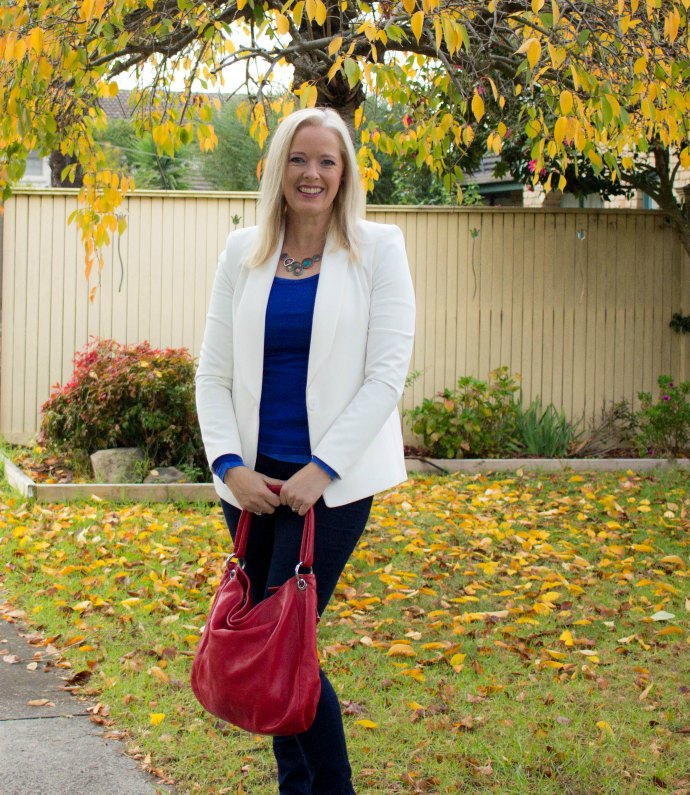 Even a light jacket with a darker bottom will draw attention to your upper body and away from your hips and thighs. It's a simple way to pull focus to your assets!