In This Video
0.08 I'm 5 foot tall. Even where there are petite ranges, the 'petite' element seems only to apply to width, and not height as well. I know I'm well under the average, but I find it difficult to believe that a size 8/10 is likely to be for the same height person as a size 16/18. Plus sizes have whole ranges – petite seem only to be a percentage (and not a large one) of a store/line's merchandise. Finding something that fits – it's a challenge, and often dispiriting.
2.59 In light of the pandemic and my gaining more weight than losing it, I believe my shape has become an "O."
I am of Caribbean descent and therefore have inherited more behind than hips. How should I take this into account when figuring out what to wear. I can't seem to find anyone — either online or in books — who takes this into account. I don't have wide hips just a big bodacious backside.
7.08 I've lost 70 pounds in the last eight months. I'm not sure I even know what is supposed to be stylish for someone that is in their 50's.
Dressing a Petite Body
Body shape
What Guidelines to Follow When Your Body Shape isn't "Standard"
How to Look Stylish
In This Video
0.08 I'm a farmer's daughter / farmer / farmer's wife / farmers mother so my lifestyle has always needed comfortable & practical clothes. I'm now 70 & recently retired.
I still want my clothes to be comfortable & practical but I want to wear pretty & smart things as well. Your quiz says Relaxed but the colours you link to that are revolting…. they belong down the paddock up to my ears in mud or dust. Please can we have some Nice, Pretty, Smart & Practical style suggestions with no heels in sight?
7.10: My neutrals are black, navy and grey in the autumn/winter, and beige in the spring/summer. I've got a good capsule wardrobe and I look after my clothes. I am definitely a classic but being retired, it's mostly casual. I always wear jewellery and makeup.
However, to make everything work better together I need to get over my aversion to wearing black and navy together – do I need to drop one of these colours? My accent colours are reds and turquoise/teal, both of which I love but, again, I'm not so keen on wearing them together in an outfit.
I have a few handbags in neutral colours plus tan, but have recently settled on a good grey leather bag, which seems to go with everything, and means I don't need to change my bag very often, something I'm bored with doing.
9.37:How to introduce color (not primary) into my basically black wardrobe.
How to Build Practical and Relaxed Wardrobe
5 Steps to Creating A Simple Relaxed Wardrobe In Your Colours
8 Ways to Look Stylish in a Casual Environment when Jeans are Not Your Thing
How to Work with Your Colour Contrast
Your Ultimate Guide to Planning a Colour Scheme for a Wardrobe Capsule
Adding Pop of Colour in Your Black Wardrobe
Why Black May Not Be Your Best Friend- Busting the Black Myth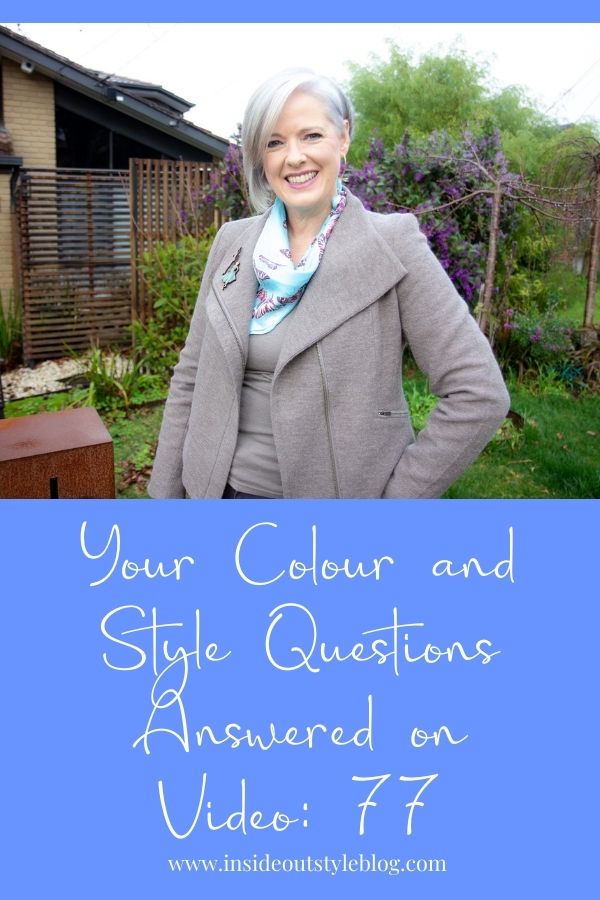 You are invited to the Inlinkz link party!