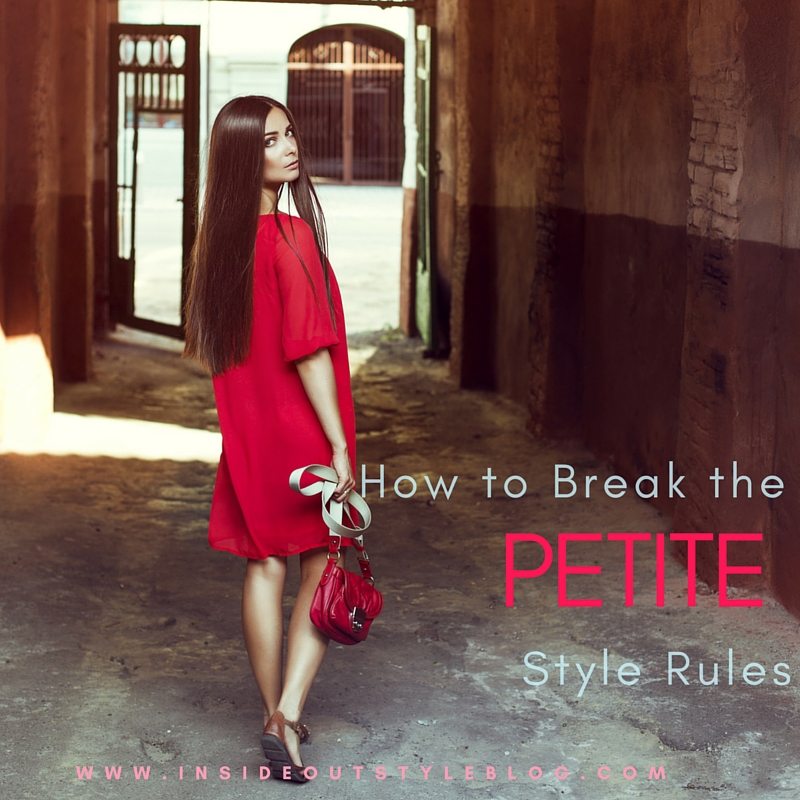 Just because you're petite doesn't mean you can break your style rules. You just have to do it in a knowledgeable way. You can read up lots of rules (which are of course just guidelines) here on the blog.
Some of the petite style rules that I find matter the most are:
Now this is not an exhaustive list of rules. But it's a good set of guidelines to work with. But you're bored with wearing a column of colour or you want to wear a more baggy garment (there is a current trend to 'oversize') so how to do it without looking ridiculous?
Breaking the Petite Style Rules
1.Show some skin
Particularly on your upper body (but even your legs). Wearing an open neckline, a 3/4 sleeve or a knee length skirt will help to reduce the appearance of lots of fabric. Often we associate petite with sleeves that are too long and hems that drag on the ground (if they are not tailored to fit). So showing skin says your clothes fit you.
2. Draw attention up to your face
Add a detail or accessory near your face – dress your portrait area to make a great focal point there.
3. Layering
Wear a structured garment over something more oversized or floaty to tame it.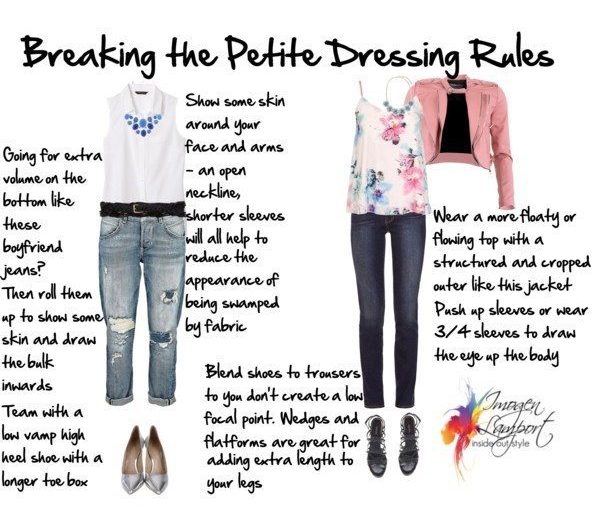 4. Add a heel
If you are happy to wear heels, a heel will add back some of the height you weren't born with. A longer toe box in your shoe (unless you have large feet) can also make you look taller. Wedges and flatforms are another way to add height with relative comfort.
5. Think about your footwear
Low vamp shoes will make your legs look longer
6. Belting Tricks
Belt anything that's voluminous as it will draw the fabric in and make the whole garment look more fitted to your frame.
Tell me petite readers – how do you break your "rules"?