Reader Question – My biggest challenge is to put together a simple relaxed wardrobe in my colours. I like simplicity and would love a capsule. I work with preschool children and will be retiring next year.
My mother was a preschool teacher so I have a good understanding that you really need practicality in your wardrobe
1. Simple Vs Complex
Some people's version of simple is somebody else's version of complicated. Simple because everything works together or it could be simply because it means there's no patterns or any extraneous detail or simply because it's a smaller sized wardrobe (you have less choices).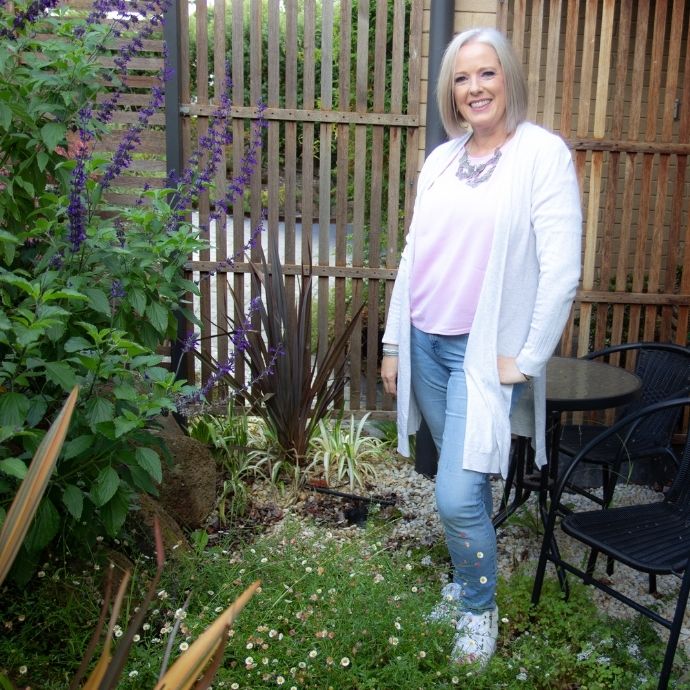 There are two main things to consider when deciding on whether you are a fan of simple outfits and patterns or complex ones. The first and most important one is your personality and values. The second and only marginally less important is your physicality. For more on how your personality influences your preferences between simple and complex, check out my blog post.
2. How do you define simple?
I've had clients tell me they prefer simple plain clothes and when I look in their wardrobe, there's actually a complexity in the styles with a whole lot of pattern and asymmetric detail. There are basics and then there are interesting basics…
Alternatively your version of simple may mean you really do like clean lines and no pattern.
How many colours do you want to use in your capsule? Do you prefer more or less? This will be impacted by your colour contrast and also your palette.
Knowing the shapes that suit you physically (your body shape, proportions and variations) plus your best colours will also simplify your choices. You will know if something will or won't work so much more easily, saving you time, energy and money.
3. What's going to be practical?
Patterns are incredibly practical, particularly for a preschool teacher. Busy patterns are less likely to show up any stains.
Practicality includes good wash-and-wear fabrics that you can throw in the washing machine. You don't want to be dry cleaning around preschool-aged children.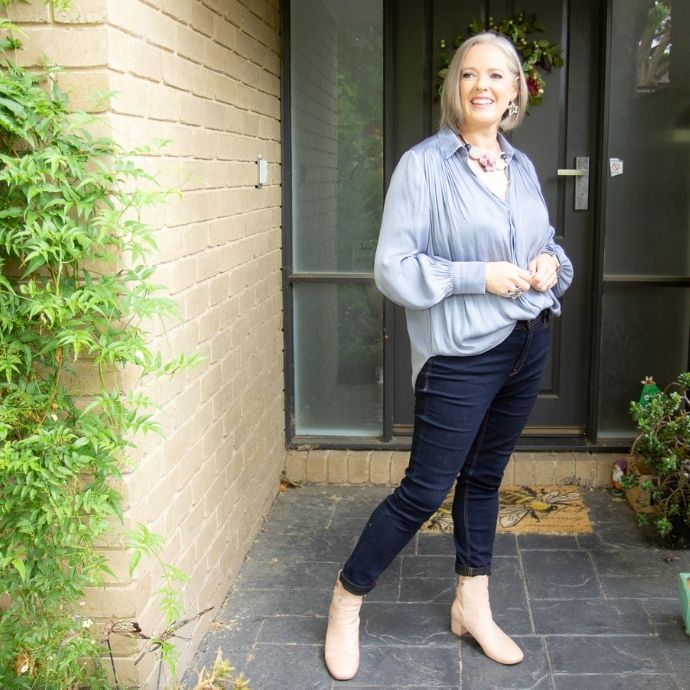 Your clothes need to be comfortable to wear. Look for fabrics with ease of movement but are still fitted (never sloppy or baggy), and movement in a fabric that gives it more elegance. Drape and lightness can add that little extra feeling of comfortable ease and elegance.
When you are looking for colours in stores, you need to understand just like fashion, the style of clothes changes, you'll also find that there'll be colour trends. Colours will appear and disappear and some colours will seem like unicorns that you can't find at all. If you are really determined to have something in a particular colour, you'll need to consider dyeing your clothes so make sure you're buying fabrics that dye easily…
Here is an example of a simple wardrobe capsule in soft warm smoky colours (my Intriguing palette).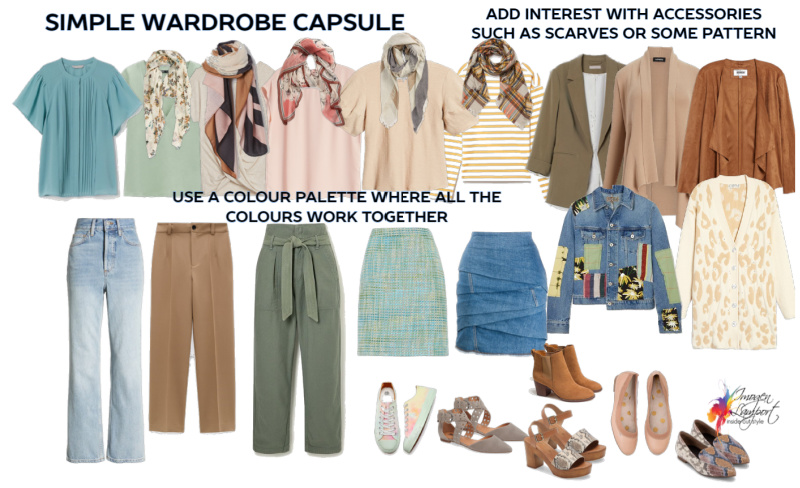 You may want to start with a Capsule Wardrobe and then expand from there. If you're building your wardrobe from scratch it really is a great place to start (but can be totally limiting in the long run if you like more options and variety). They are particularly useful if you are building (or re-building) a wardrobe due to pregnancy, weight-loss or gain, change in lifestyle, body shape or colouring. When you're starting from scratch, they are definitely the way to go. Capsules wardrobes are a great way to create 72 outfits from 12 garments. I mean, how many clothes do you really need in your wardrobe? Get your free Inside Out Style Guide to Creating Wardrobe Capsules here!
4. Start online
Traditional shopping means heading to five stores to discover that basically, it's more of the same stuff rather than anything different. We tend to get into a habit of going to the same stores all the time and who knows what we're missing
Doing some online research can also be really useful, especially for new-to-you stores. You can either say there's something there for you or there's nothing there. You don't even have to walk into the store if you feel like there's nothing there for you at the moment. If there is something that looks suitable, you can then decide then whether you want to go into the store to see it and actually feel it touch it try it on or not.
5. Build it Over Time
Expecting to find exactly what you want instantly is unlikely – or even to find lots of things in one shopping trip. The best wardrobes are generally built up slowly over time as you stumble across fabulous pieces that you love, that fit, that works for you and that are great. Keep your eyes open when you're out and about – that's often when you see the thing (not when you're looking specifically).
Don't get frustrated with the lack of options right now. You have no control over what is currently available in store. You'd be amazed at how fast stuff turns over these days and how frequently stores get new stock.
Knowing what really works for you is also important as you can more easily understand why something doesn't work, instead of thinking that there is something wrong with you – as I always say – it's the clothes, not you, that are wrong. Give yourself a big old break (and a hug while you're at it).
Discover what styles, shapes and colours really suit you with my 7 Steps to Style System, which will give you the style education you never got at school!
Further Reading
7 Essential Tips For Narrowing Down Your Options When Shopping for Clothes