Following on from the post on finding your colour personality preferences, today we're going to look the 2nd group – at the Relaxed or Natural (often very Casual) personality dressing style.
Relaxed Personality Style Colours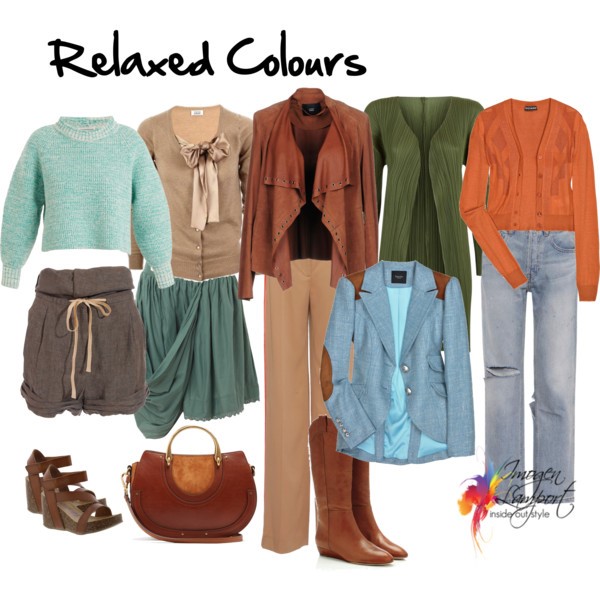 If you prefer colours that you find in nature you like the colours of the Relaxed personality style.
These are the more softened and subdued colours that you will find in the natural world. From sage and rust, through to soft blues and olives. Your staple neutrals are more likely to be oatmeal, taupe, oyster, khakis and browns. Denim blue is a staple too.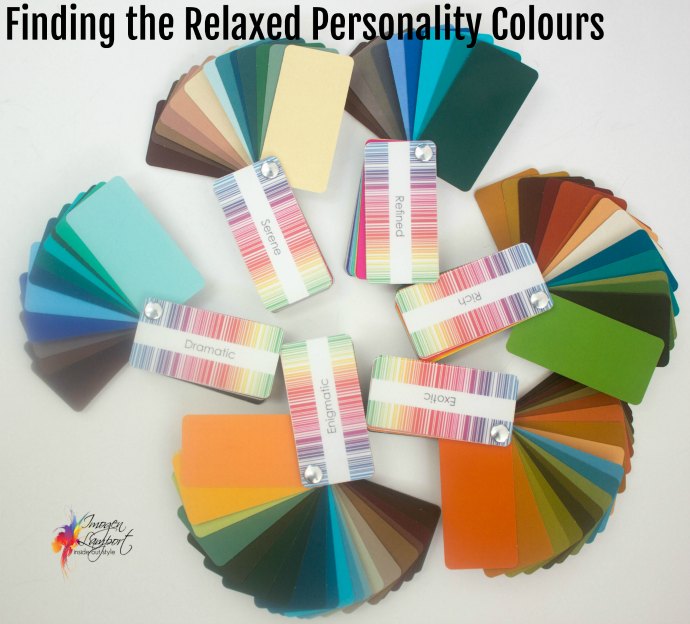 Within any colour swatch you can find these more relaxed and natural colours – they will vary from palette to palette, and they do fit more easily into some palettes, but no matter which colours flatter you and harmonise with your natural colouring, you can choose from any palette the colours that you feel most comfortable wearing.
Relaxed Personality Style Fit
You may also find that you prefer fabrics with some texture rather than being really smooth. Many find they either like natural fibres and are kinesthetic, and have to feel the fabric before even trying on a garment.
Alternatively, you may hate ironing and decide on only buying easy-care fabrics that don't crease easily.
You may prefer to wear more loosely fit clothing or ones made with stretch for ease of movement
You dislike being constrained by your clothing and will feel more uncomfortable in more formal clothing styles.
Often in this personality style comfort is one of the most important factors, many have described to me their thoughts about that if their feet aren't comfortable, they just can't think.
Relaxed Personality Style Traits
Some of the words that you may use to describe your personality include:
Relaxed
Casual
Unpretentious
Approachable
Natural
Easy-going
Sporty
Down-to-earth
Of course, you may just like these colours and look for other details in garments from another personality style.
But even if you don't identify with all these words, you may find one or two rings true for you. If you were all of them then you'd be attracted to the Relaxed personality dressing style as a whole, but if you only find a word or two related to you, then this may be why only the colour palette attracts you and you find other style elements from different personality styles.
If you'd love to know which colours suit you – which is your ideal colour palette, you can get this with a personal colour analysis as part of my 7 Steps to Style program along with a great understanding of how your personality influences all your clothing, accessory and style choices.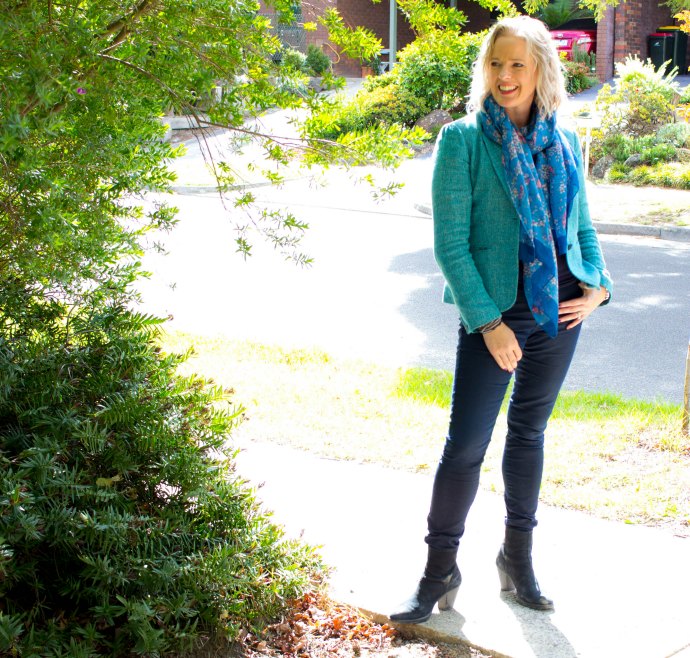 Get More Tips on Dressing Your Relaxed Personality Style
How to Choose Accessories to Match Your Personality and Occasion
7 Dressing Tips for the Dominantly Relaxed Personality For Evening Wear
How to Interpret and Choose Prints and Patterns For Your Personality