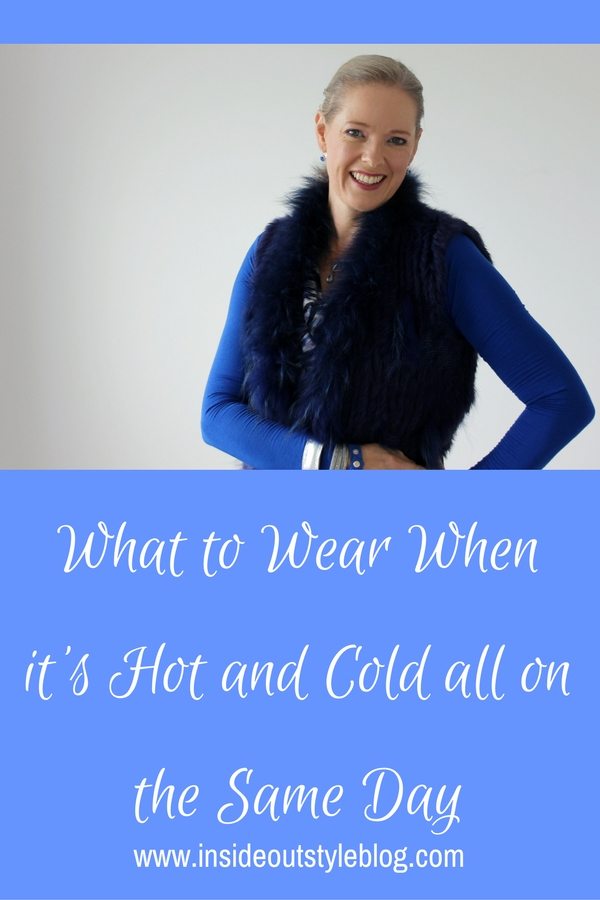 Spring and Autumn are two seasons that often have more temperature variation than winter and summer. This can make dressing tricky.
For many of us we live in places that have trans-seasonal seasons that can go for a while and dressing can be tricky.
Melbourne can easily have a 20C temperature variation from morning to afternoon. This morning I woke up to a fresh 3C and it will end up being a sunny 22C.
This brings up a dressing conundrum. How to dress so I'm comfortable when the day warms up, but not freezing first thing in the morning?
Melbourne is known as a place that commonly has all four seasons in one day, so unless you run hot all the time, you have to learn to dress to cope with this.
The in-between seasons of spring and autumn can also be quite varied in needs, one day cold, another day hot, and so (in Melbourne anyway) you need both your summer and winter wardrobes available!
The answer of course is multiple light layers so you can add or subtract as needed. Get general layering tips here.
How to Dress for Hot and Cold Weather All In One Day
Leggings
Leggings are a great option when you want to wear a skirt or dress, when it's going to be cool in the morning but warmer later in the day, as they are something you can easily remove if you get too warm as your shoes will work with or without the leggings.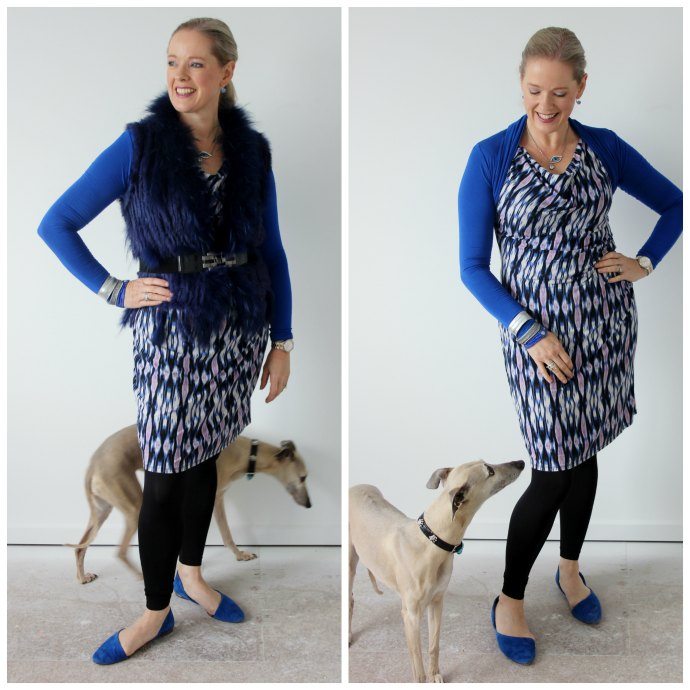 I'm talking the more hosiery leggings here, not the leggings as pants leggings.
Get my tips on choosing shoes to go with leggings here, and here
Long Sleeve Knits
Look for fine knits, nothing too thick or heavy. I find these make for good layers, keep them boring and plain, put your more exciting stuff over the top. That way if you need to get to short sleeves, you can take off your long sleeves and just replace your shorter sleeved layer (if necessary, though you may need to visit the bathroom to do this maneuver). I'll wear a long sleeve top under a sleeveless dress to make it trans-seasonal too!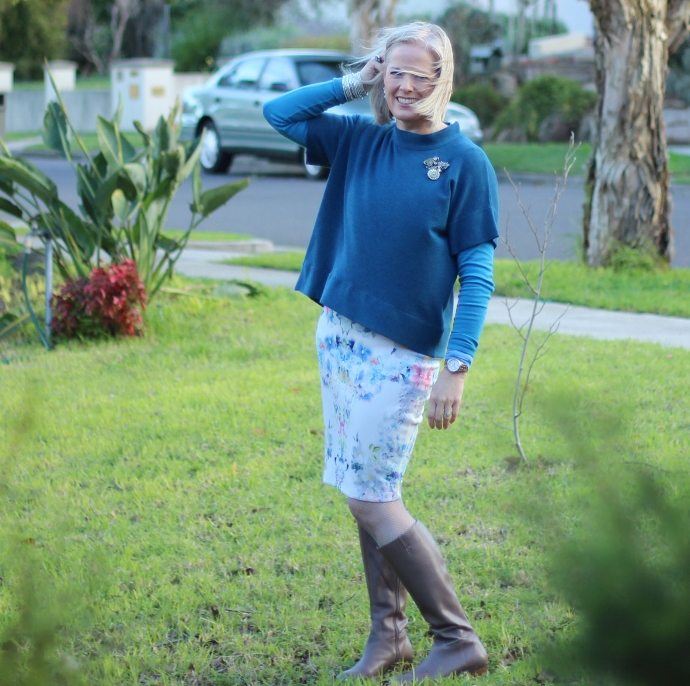 You can layer up knits – check out this post on the all important neckline when considering how to layer your knits.
Here I'm wearing a long sleeve knit under this tunic top with my jeans. It's an easy layer to remove.
Vests/Gilettes and Long Sleeveless Cardigans/Blanket Wraps
The current trend for sleeveless vests – in furry or woolly textures will keep you warm and provide a layer for when it's cooler, but are easily removed if necessary, and don't overheat as they don't have heavy arms adding extra warmth that may be unnecessary.
Light-Weight Jackets
Here is where the trusty denim jacket is so fabulous, along with a lighter-weight trenchcoat.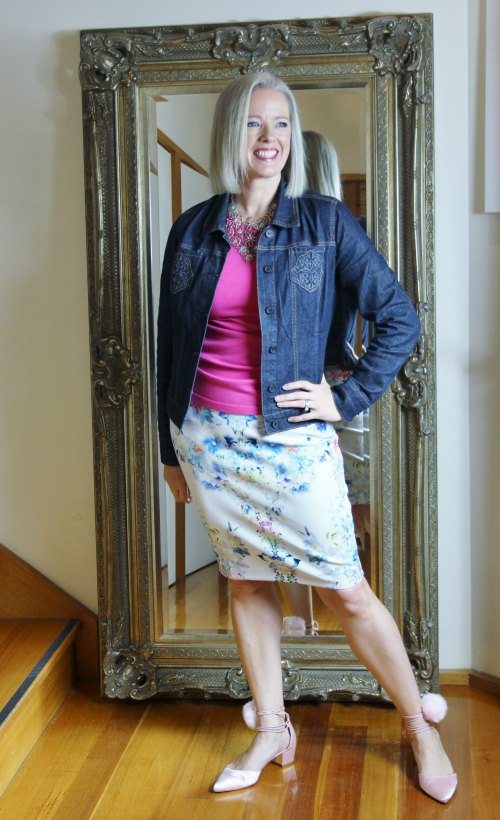 Even a lighter blazer style is good over your short sleeves, adding that much needed layer but not too much heat, and if you can roll or push up your sleeves as well as the day goes on (or just take off the jacket if necessary) you get the best of both worlds.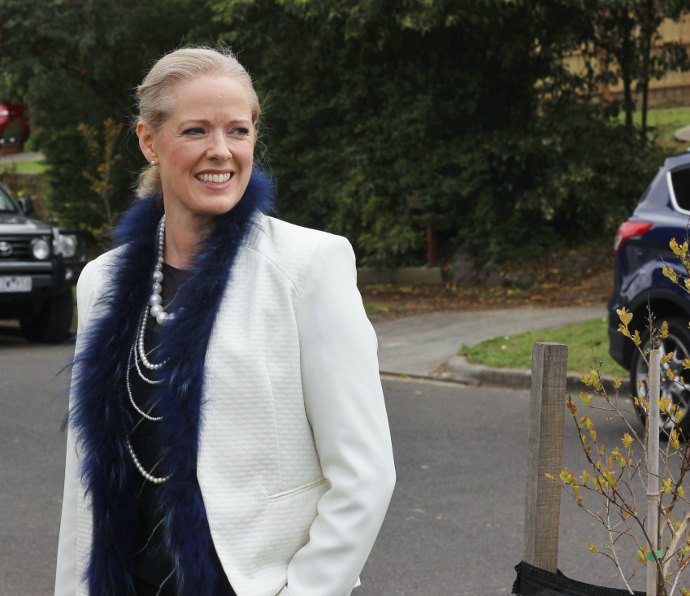 Avoid heavy or chunky knits/sweaters/jumpers (whatever you want to call them). Get my tips on layering tops under jackets (where to end hems of your knits depending on the length of your jacket).
What to wear under your jacket? Well, you can wear a blouse, a knit, a tee … get tips here.
Shrugs and Cardigans
The trusty cardi or shrug is another staple for trans-seasonal dressing as it's easy to layer up and down.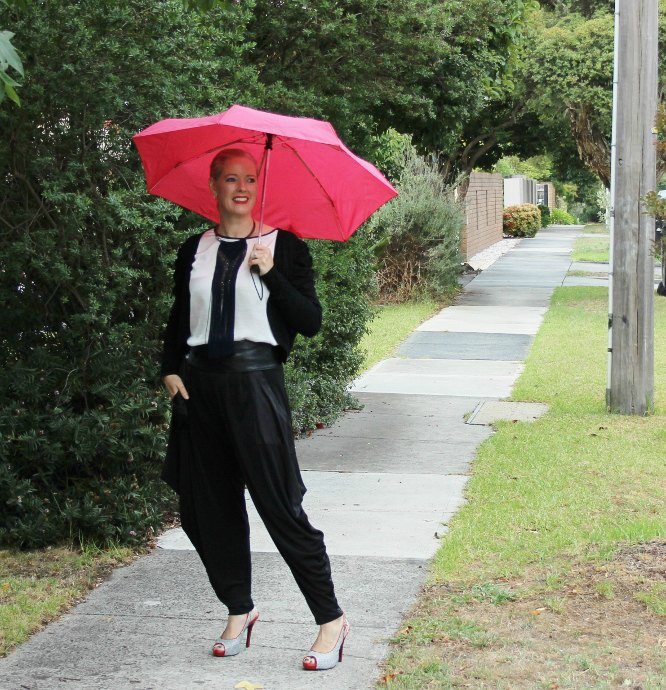 Tips on choosing flatteringcardigans for your body shape here as well!
Should youbelt under or over a cardigan? Tips here.
Further Reading
How to Layer Tops with a Large Bust
More tips on how to layer tops
Video post – how to layer tops
How to style a waterfall cardigan
How to choose a flattering cardigan