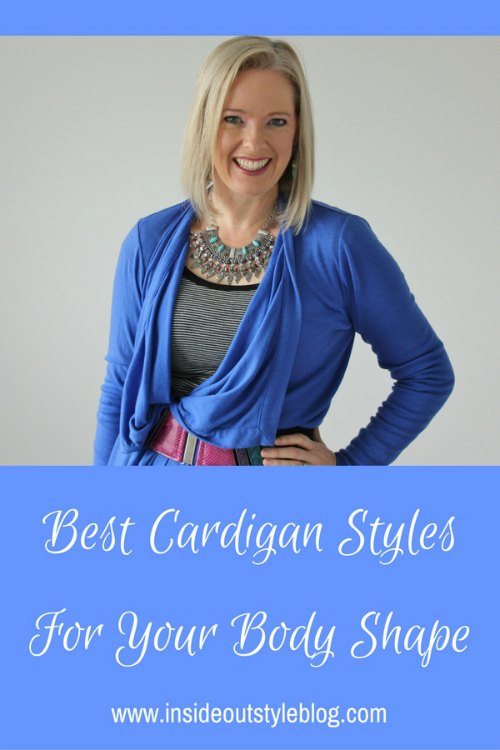 If you're like me and like to wear a cardi when it's a little nippy, how to choose one to flatter your figure?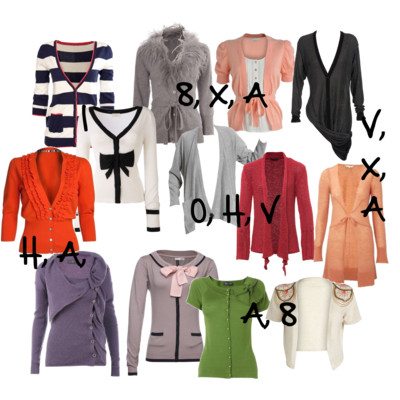 How to Choose a Flattering Cardigan
Clockwise from top left
The stripy cardigan is great for I shapes, the wide stripes will add curves as will the pocket detail which will add width to your hips.
The white cardigan with black waist detail will give you the illusion of a lovely waist, the striped cuff details will make your hips look curvier.
The grey with feather neckline cardigan is great for 8, X and A shapes who can all highlight their small waists with a belt, the feathers draw attention up toward you face.
The peach cardigan with ruched sleeves is best for A and 8 shapes who have narrower shoulders and want to balance their hips whilst still drawing attention their small waists.
The black cardigan with the asymmetrical hem is fantastic for A and X shapes who want to deflect from their hips.
The red and grey cardigans in the middle are great for those with less of a waisted shape, O, Hs and Vs. The long open line creates flattering verticals that elongate a shorter torso.
The long peach cardigan is great for Xs,8s and As, the tie at the waist highlights your waist, the longer length camouflages your bottom.
As and 8s with narrower shoulders will look great in the white cardigan with shoulder detail.
The green and grey cardigans are great for smaller busted women as the high necklines will flatter.
The blue/grey cardigan with asymmetric wide collar works for Hs and As, as does the red cardigan with ruffle detail.