What are the guidelines for layering tops? Many people tell me they have no idea how to do it, so here are some quick tips.

5 Tips on How to Layer Tops
1. The underlayer needs to be tighter than the overlayer (unless it's very soft and blousy and doesn't add extra bulk or show through in an unflattering way).
2. The underlayer shouldn't be a lot longer than the overlayer if they have a similar hemline shape, unless you have a very long body or rise and want to make it look shorter. Or you're sharing a unique feature of your underlayer.
3. Take note of where the layers end – don't end a hem on an unflattering point (unless of course, you want to do that). Find out where to end your tops here.
4. The underlayer should usually be shorter than the overlayer if you are an H or O shape. Unless you use a similar colour so the horizontal break is not obvious (as I've used here). A slightly longer underlayer in a similar colour is a great option to use if your top layer is a little short and makes you look boxy.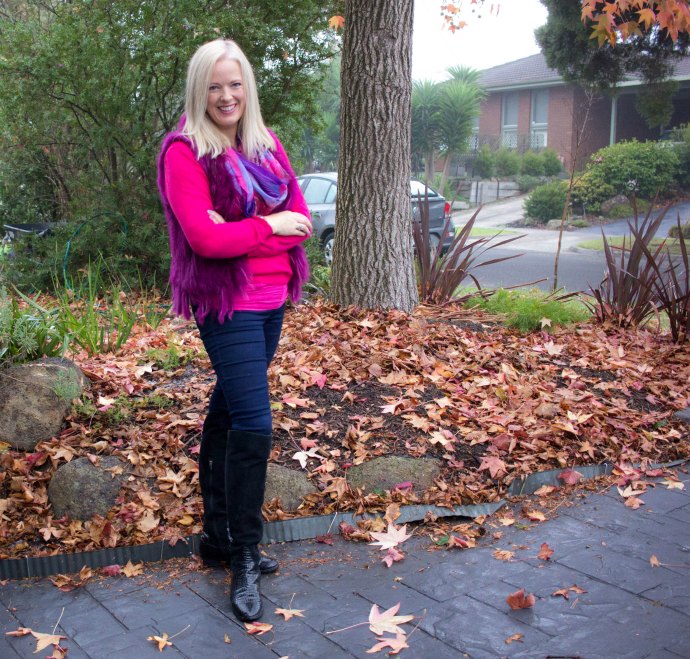 5. Use layering to create an interesting colour palette and up your colour or value contrast where necessary.
How to Find Your Ultimate Colour Contrast – Your Three Step Process

More Layering Tips