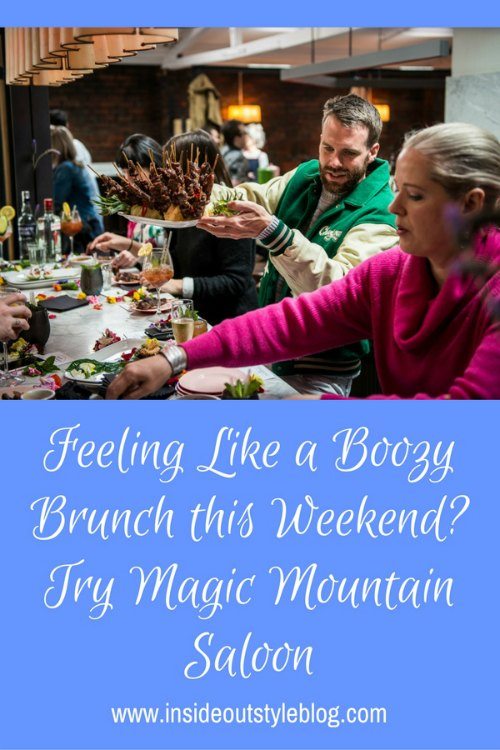 I love a weekend brunch. Going out, eat a lazy brunch (that's breakfast and lunch) and relaxing is one of my favourite weekend treats.
Now, if you're bored with the regular brunch fare of eggs and bacon on toast, then I have the solution for you.
Take a trip to Magic Mountain Saloon (Little Collins St Melbourne) and enjoy an adult style Thai inspired brunch.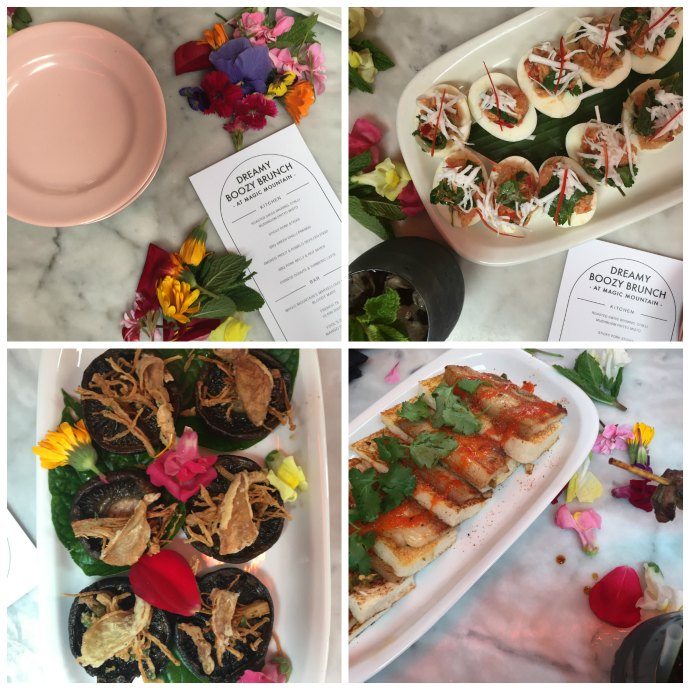 Yes you can still get eggs, like their smoked trout and pomelo devilled eggs, BBQ pork belly and hot sauce and some delicious swiss brown mushrooms with chilli mushroom fritto misto, but brunch fare goes way beyond this.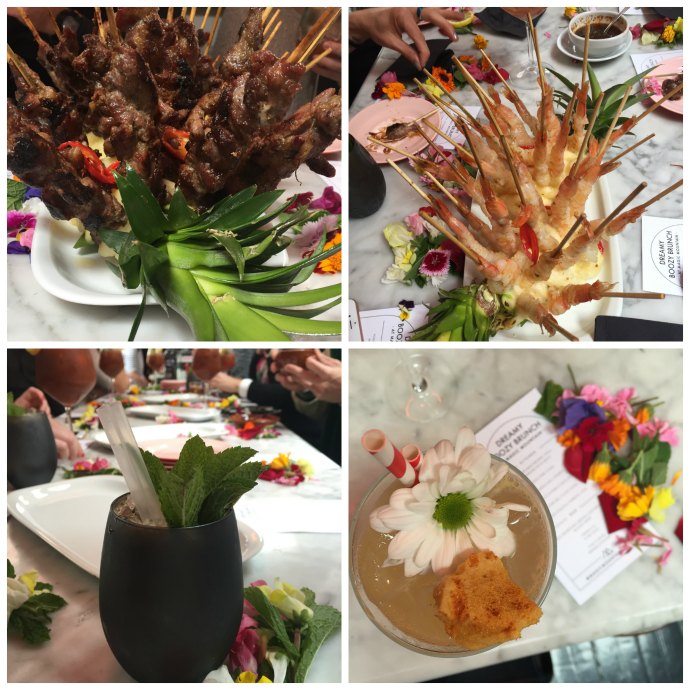 Why not try the BBQ green chilli prawns or the sticky pork sticks (so scrumptious). To go with your tasty treats, enjoy one of Magic Mountain Saloon's cocktails – from a bloody mary to Fool's Gold or a Mango Catalina.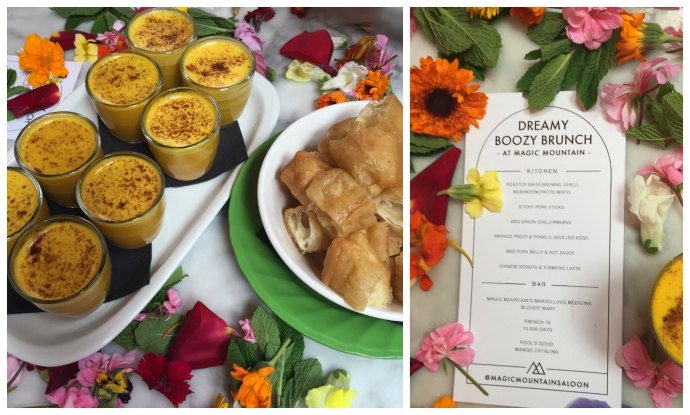 Finish off with Chinese donuts and tumeric latte (apparently it's all the rage). Plus all the flowers are edible as well (though I think they are too pretty to eat!).
So have an adult brunch that goes through to lunch (seriously, take your time and enjoy this treat) leave a couple of hours and laze away your Sunday.
Magic Mountain Saloon are open for lunch and dinner too if brunch is not your thing.