What to wear when it's both cold and hot in one day? Well, the answer is layers.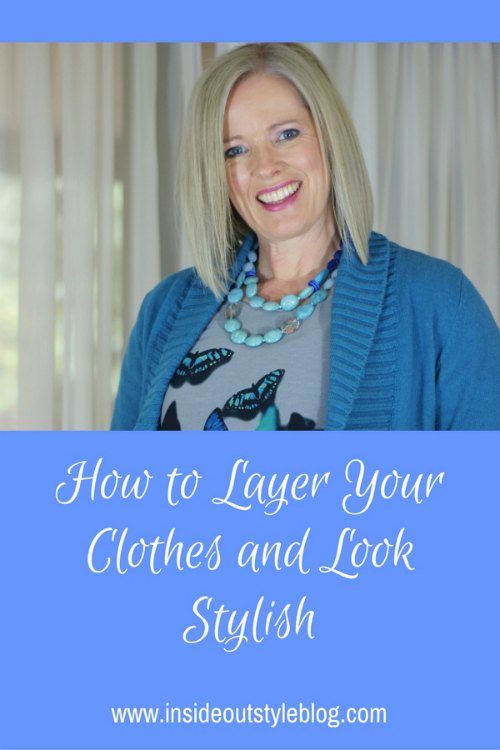 One of the issues many women have is knowing how to layer tops and other garments.
Here in this short video Jill Chivers of Shop Your Wardrobe and I discuss some simple tips to making layering and easy and attractive option.
Tips on How to Layer
Make sure your bottom layer isn't poking out of your top layer if you don't want to make your hips look wider.
Be careful where you end your top – avoid ending your top at the widest point of your hips/thighs as it will draw attention and make them look wider.
Why not add a large scarf such as a pashmina – more ways of wearing your pashmina here, and even how to turn it into a vest.
Add a cami layer if you feel the cold
Adding a jacket will add a more formal appearance
What are your favourite ways of layering?
Further Reading
Do You Run Hot or Cold and How Does This Impact Your Wardrobe Choices?