Rebecca from The Space Between My Peers had this Reader Question which she was having difficulty answering and asked if I could help, so here goes:
I was wondering whether you'd do a post of layering length of jackets/cardigans over tops. I was thinking about how to combine short/regular/long cover-ups over short/regular/tunic length tops. This is tricky for me especially when I plan to leave the cover-up layer unbuttoned …
Layering tops can be a bit of an art form, but here are some guidelines.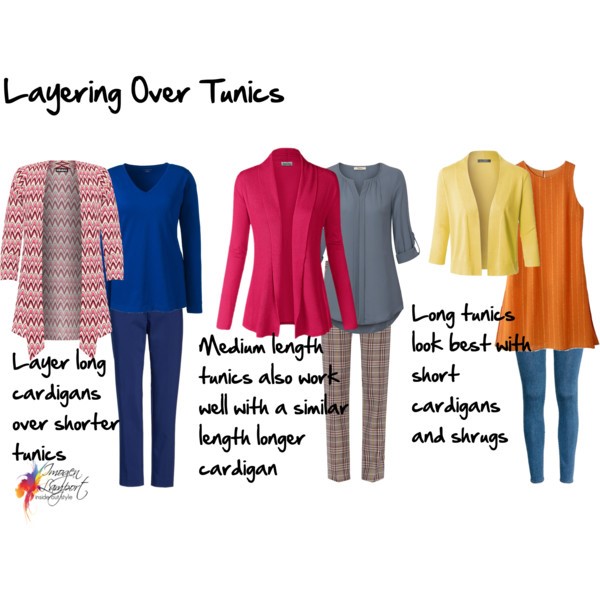 Longer layers can work well over shorter tunics or medium length tunics where your bottom half is fitted.
Alternatively, if your top is more fitted you can choose a longer looser cardigan to go over the top.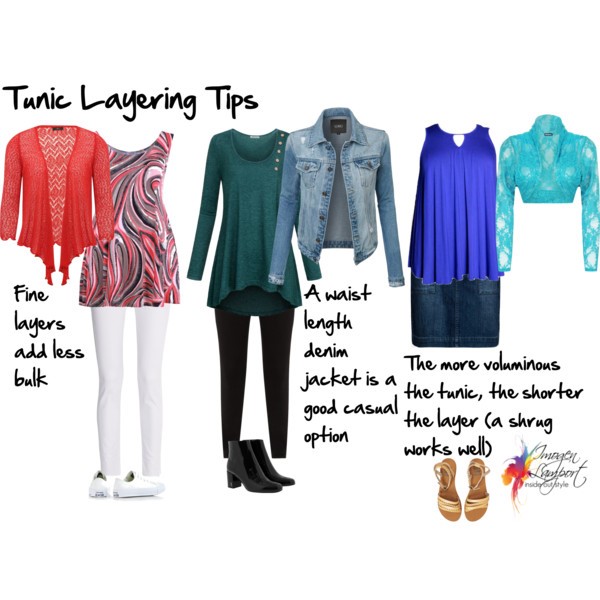 Don't overdo the volume by wearing a longer cardi or jacket if the tunic is voluminous, instead go for a shorter shrug, otherwise you'll end up looking bulky.
Waist length denim jackets are great to go over a more fitted and longer tunic
Keep cardigans fine rather than bulky so you don't add too much extra volume.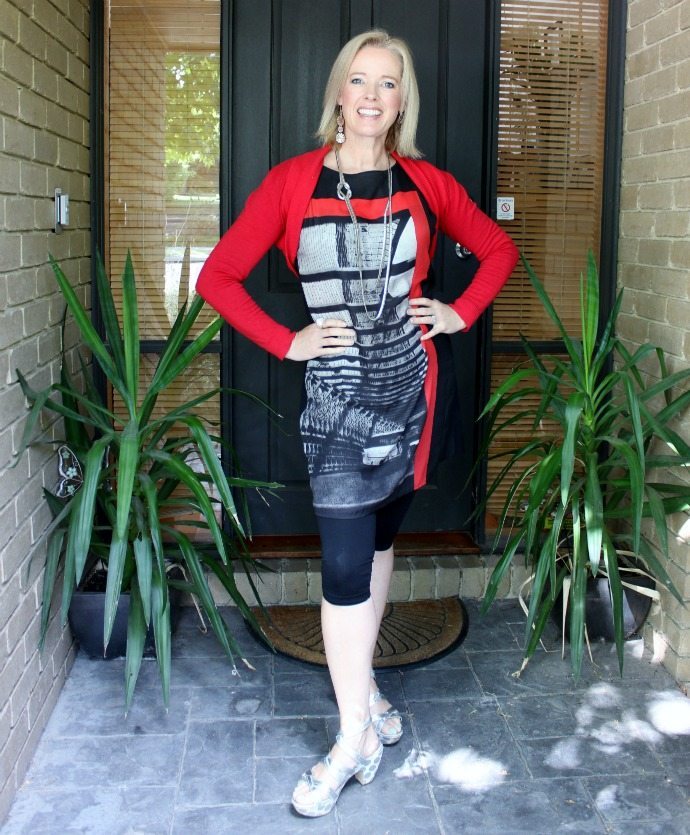 Adding in Body Proportions
Whether or not it should be longer or shorter is based on whether you have a short or long waist.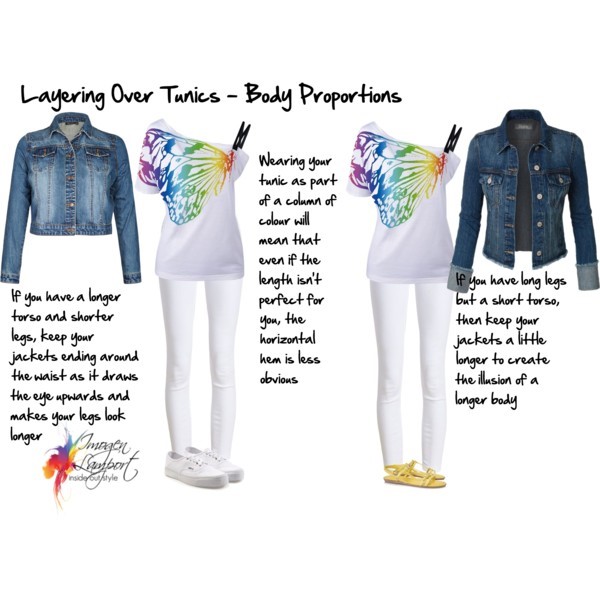 Long waists can take longer layers underneath slightly shorter layers.
Short waisted gals need the outer layer to be longer (or way shorter like a shrug), as they don't want to draw attention to their lack of waist.
Blending the colour of your tunic to your bottom to create a column of colour will also help to make your legs look longer (if you've got short legs). Ideally also blend the colour of your shoes to your pants to keep that line flowing on and on.
These are just a few things to consider when adding layers to your tunics. Like all garments, there is no one rule that fits all as a tunic may be voluminous or slim, it may be longer or shorter, and of course your body comes into the equation too!
More Layering Tips