Dear Imogen,
I've got some summer cardigans from H&M. My body is an I body shape.
What would you suggest for wearing underneath cardigans? (basic shirt or a blouse or a tank top..)
And how should the different body types wear cardigans, opened or buttoned? (buttoned gives a deep V, which perhaps looks lovely only for women with fuller breasts). When opened it doesn't create a waste.
Perhaps you can give some tips on how to wear cardigans?
thank you for all the inspiration!
With love,
Janet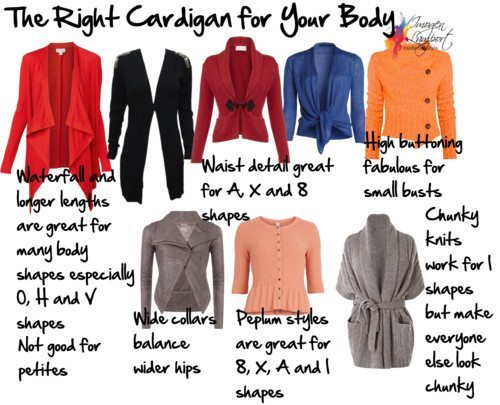 What to wear underneath?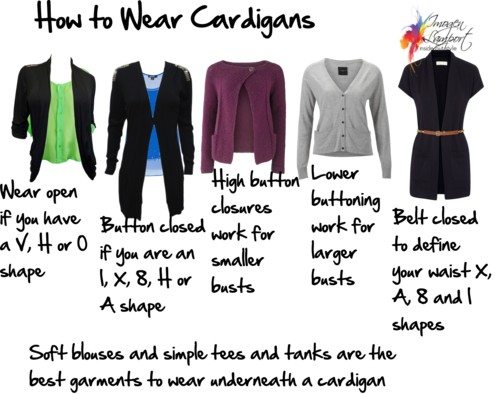 The easiest garments to wear under are slim fitting knits, tees and tanks or soft blouses that don't add bulk.
Ideally, buttoning should enhance your shape. Larger busts need lower closures, whilst smaller busts are flattered by higher buttoning options.
If you have a waist, then you will want your cardigan to button through the middle or have a belt (or you can add a belt over the top).
If you don't have a waist (H, O and some V shapes), avoid belted cardigans, or belt them to the back. Instead you can wear those lovely waterfall cardigans that bypass your waist.
There are so many ways to wear them, options on shapes and styles, try on a few and try buttoning them at different heights, you don't have to button all the buttons, you can leave some open at the top and/or bottom!