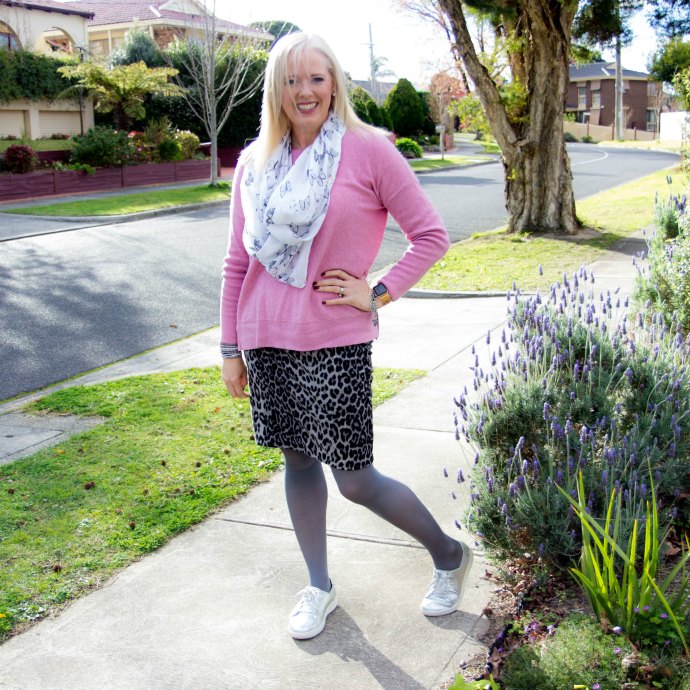 Legs
One of the great body parts – they move us around and we should appreciate them. They may be longer or shorter proportionally and so it's good to know what yours are so you can make better decisions regarding lengths of skirts and dresses. Want to know how to make your legs look longer? Discover my simple tricks.
Plus they can be more shapely or slim and what do you wear if you've got knock knees? Or you just feel that you don't have fabulous legs?
Here are lots of tips to dress your legs in a way that will make you look fabulous.
Where to end skirt and dress hems
How to look taller and make your legs look longer
How to Wear Leggings
Leggings are best worn either as a hosiery substitute or with tunic-length tops or longer jackets and cardigans if you're not super slim. Leggings are not pants. Frequently I'll be walking around behind a woman wearing leggings, which she thinks are opaque, but once stretched across her bottom, become see-through. Not a good look.
If you have shorter legs, leggings are best worn to the ankle under knee length skirts or dresses, or to just under the knee with shorter hems.
How to choose leggings and shoes
Jeans
How to wear coloured jeans when you're over 40
Calves
How to add curves to your slim long legs
Cropped Pants
What shoes to wear with cropped pants