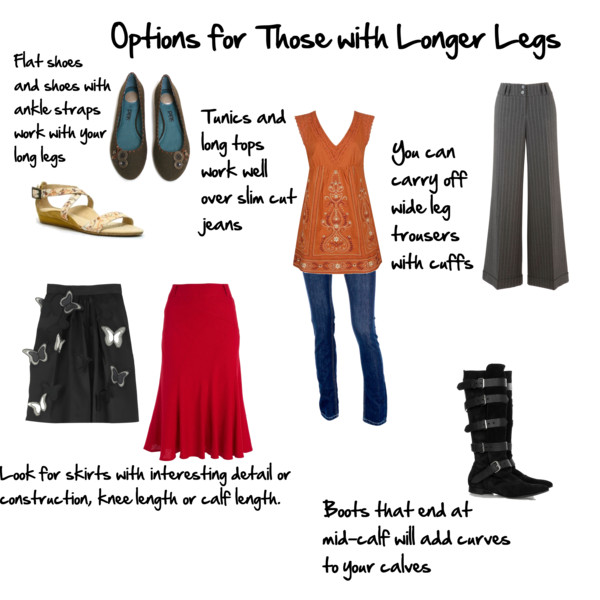 I've been asked by one of my lovely readers to do a post to help her make the most of her long slim legs, without looking Mutton Dressed as Lamb.
1. Wear shoes with detail and ankle straps – all those gladiator shoes will work for you. Just ensure that the straps are finer rather than thick to keep your scale balanced, avoid ankle straps if you have thicker ankles and calves.
2. Wear either knee-length or longer calf-length skirts to draw attention to your calves and give them some extra curve.
3. Boots that stop mid-calf are also an option if you have slim calves. If you find most boots look like gumboots/rainboots/wellington boots on you try
www.duoboots.com
who make to measure for your calf from 30cm right up to 50cm!
4. Cuffs on trousers – if you love a wide leg trouser, a cuff can add some style and also weight to the hem.
6. Straight cut slim jeans with a long tunic top and either flats or heels will make your legs a focus.
7. If you have larger calves wear skirts that come to the bottom of your calf with either a boot in winter or low vamp shoe or sandal in summer.