I've had a few requests on how to wear leggings after my post the other week. So here are some ideas if you're no longer in your twenties or don't want to show off too much leg.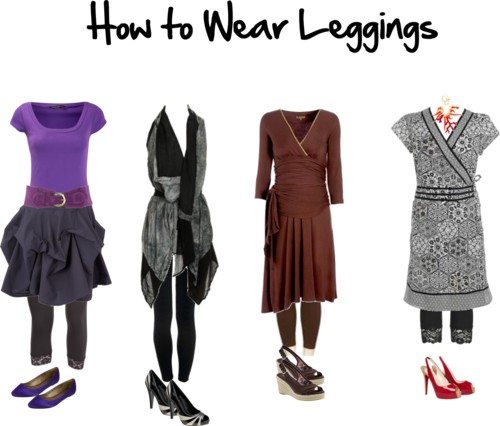 Some Ideas:
1.A skirt that is a bit too short – leggings that go over the knees in a similar colour or slightly darker colour are a great way of distracting from a short length skirt, or a long tunic. The shorter the skirt, the more opaque the legging needs to be.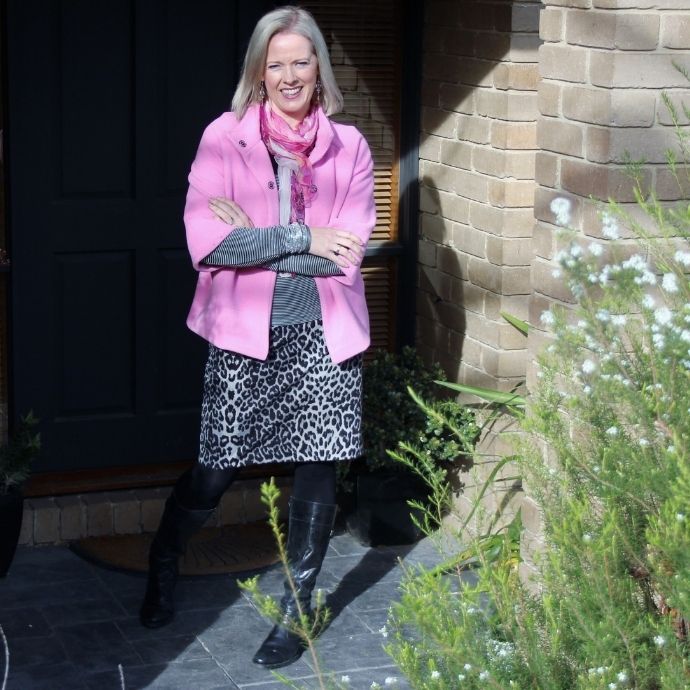 2. An unusual construction dress or skirt if you may be flashing too much leg, try a thick legging as an alternative to a very slim cut trouser.
3. Dark dresses can be teamed with a matching hose style legging.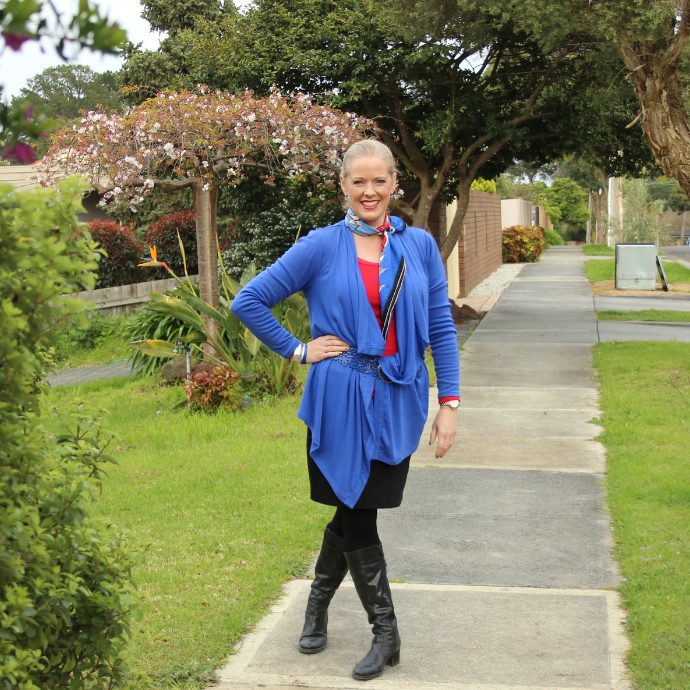 4. Knee-length dress with a hose style 3/4 legging, makes the dress a tad longer and hides and slims your knees and calves, but you can add some detail with a lace or other trimmed hem if you want.
5. Leggings have a modern look, so keep shoes simple and
low vamp
and also modern to suit.
6. Beware of shiny leggings as you age – they draw attention and are more suited to the teens and twenties than 40+. If you like patterned hose or leggings, be aware they they are drawing attention, be happy for that attention to rest on your legs.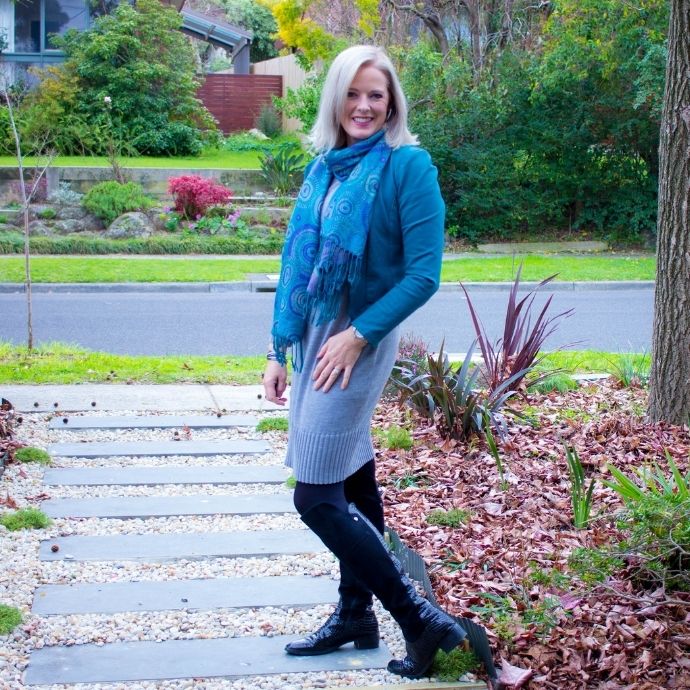 Further reading: