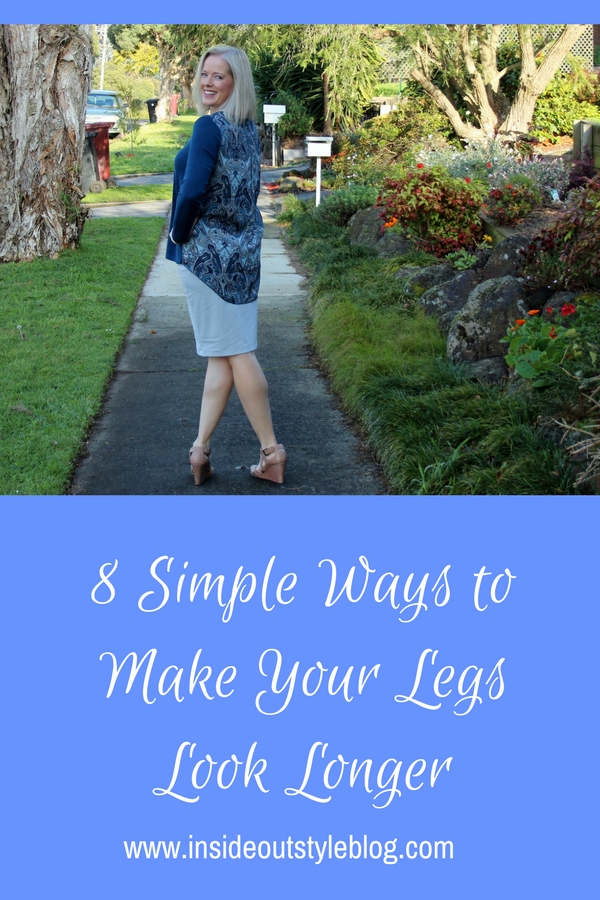 Wear a nude shoe – yes I've gone on about this illusion trick before, but it's worth repeating – a nude shoe, one that blends with the colour of your skin on your foot, will make your legs look longer by creating a seamless transition from skin to shoe.
Wear a low vamp shoe – and yes I've posted about this before too. The vamp is the top of the shoe, the bit that goes over the top of your foot. A low vamp shoe (like the shoes pictured above) will further elongate your leg by making your legs appear to start from the toes, rather than the ankle.
Keep your skirt or dress hem no longer than knee length – this allows us to see more of your legs, thus making them appear longer. Hems that cut you off at the mid or low calf will visually shorten your legs. You may wish to wear a skirt that sits above the knee, but be careful as you age not to look like MDAL when doing this, hem them just above the knee, not mid-thigh!
Wear a skirt rather than trousers – we can't see where your legs start in a skirt, so we may assume they are longer than they are.
Colour blend your shoes to your trousers – and preferably keep your trousers darker than or not as bright as your top, to draw attention up to your face. Generally, I'd advise to keep trousers to neutral colours.
Keep bottoms free of detail – this means avoiding pockets on the thighs of your trousers, cuffs on trousers and patterned trousers.
Avoid cropped pants – cropped pants shorten your legs. Keep your trousers as long as possible to create the longest unbroken line which will elongate your pins.
Wear a heel – yes it's obvious, it does actually add some extra inches to your height and the length of your legs.