Today's Stylish Thoughts come from Michelle Farrar-Eagles of the Fashion Playground. Michelle is an image consultant and blogger who is based in Sydney Australia.
What is the secret to great style?
1. Dress for yourself, no one else.
2.Invest in a couple of hours with a Personal Stylist or Image Consultant whose style you admire. We are all good at different things, so why not learn from an expert? It will be cheaper than buying a couple of things that hang in your wardrobe that you never wear and end up giving to charity 12 months later!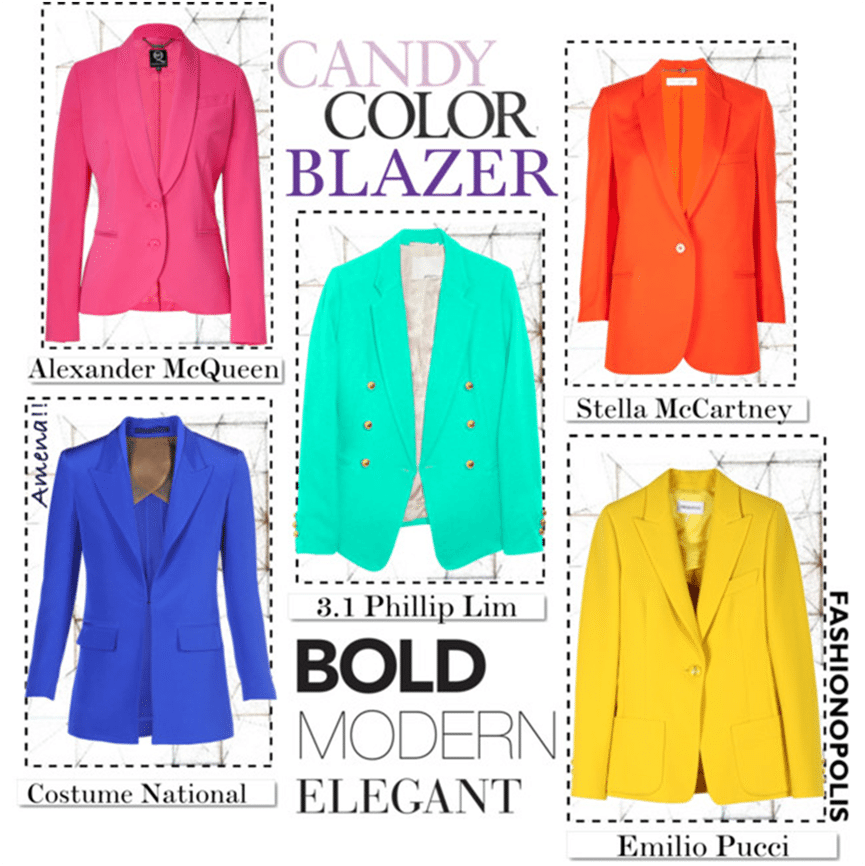 What is the one thing you would spend a lot of money on?
Jackets! A well cut jacket that is the right colour for you can make a great statement.
What is the one thing you wouldn't spend a lot of money on?
Bad service! No matter how much I loved something I would never purchase it from a store if the sales assistant was not polite.
What are your top tips for looking stylish when travelling?
Take enough clothes for the first 2 days and then go shopping – what else are holidays for? Nothing like going home with a whole new wardrobe (and clothes that your friends don't have!)
What's the secret to looking polished?
Mani / Pedi, a quick visit to the blowdry Bar, lipstick and a statement handbag!
What is your current obsession?
Colour! Colour! Colour!
What's your secret to making yourself stand out?
Wear something that makes me feel great! ' When you look good you feel good and when you feel good you'll achieve great things!'
What is your favourite current trend?
COLOUR BLOCKING! Because everyone can do it, if you just know the right colours to combine that suit you!
How would you describe your personal style?
Polished yet edgy or easy yet practical luxe (when I'm spending the day with my son!)
Who are your style icons?
Kate Spade, Carla Zampatti, Heidi Middleton and Sarah Jane Clarkson. Sarah Jessica Parker, Quentin Bryce, Jenifer Aniston.