Summer dressing can be tricky when you don't like to expose too much skin but want to remain cool and stylish.
Find the Right Fabrics
Natural fibres breath more easily, or mix of synthetics with natural fibres work well.
Look for lightweight fabrics such as lace, silk or chiffon – light and floaty is a good way to go!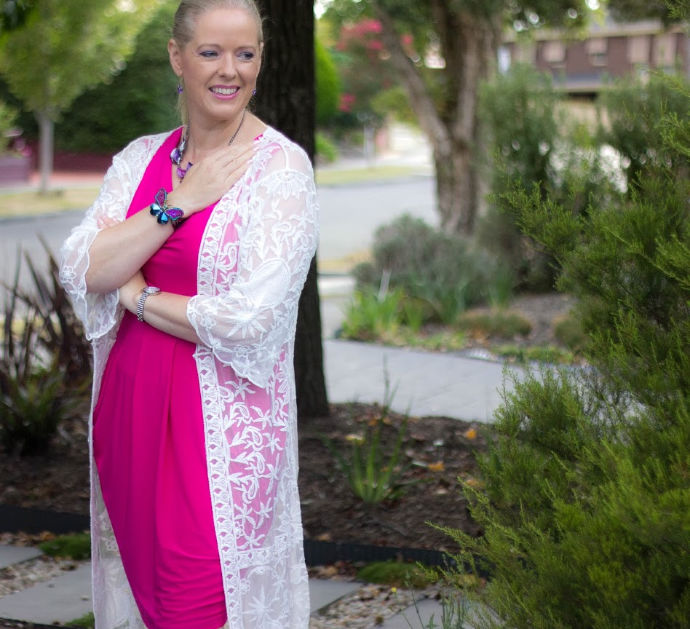 Dress Your Portrait
Get Your Contrast Into Your Portrait – the right contrast within your portrait area just in your top means you don't need to add a third piece (though here is an idea for adding in summer). Here are some tips if you have a high value contrast.
With Accessories – brooches, earrings and necklaces or scarves are a great way to add the right value and colour contrasts to your portrait area and create harmony with your appearance. If you wear statement glasses, these can be enough to draw attention to your beautiful face!
In a Pattern or Print – another great way to draw attention to your face and provide interest is using prints and patterns that have the right colour and value contrast built in. Instant interest without needing to add more to your outfit.
Interesting Details
My winter wardrobe is much more plain as I layer many items together.
In summer, I look for interesting basics, rather than plain tees or tops, as they have the built-in interest that means I don't need to add a lot to create a stylish outfit.
Dresses Are a Great Summer Go To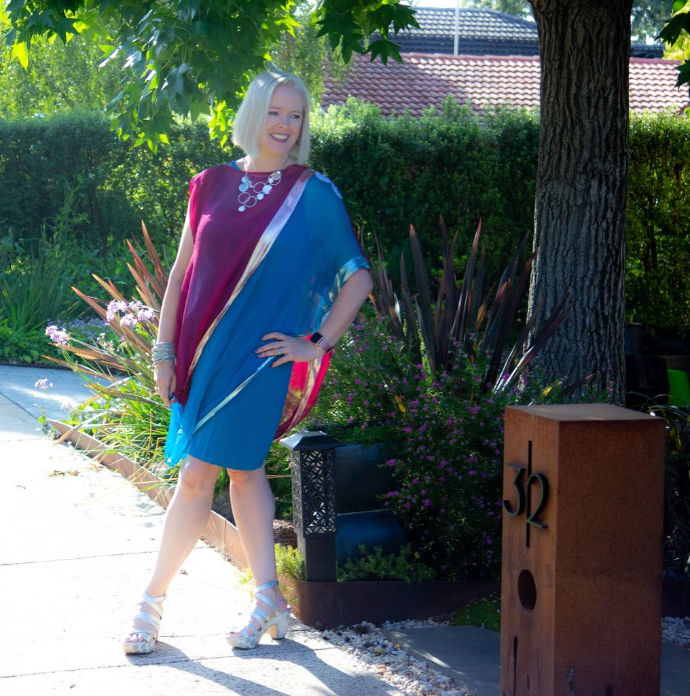 If you find that waistbands make you feel hotter, try finding flattering dresses to wear all summer long.
If you do need to add a layer to your summer dresses – here are some tips.
These are often stylish (provided they fit and flatter) and are so easy (no decision making about having to combine clothing). What's not to love there?
Adding Sleeves When There Are None
Upper arms are one area of the body many women tell me they like to keep covered – yet in summer so many clothes are sleeveless. What to do?
Add a lightweight layer such as a lace or chiffon/silk kimono or duster.
Look for garments with the right shape sleeves to flatter your upper arms too!
More Tips on Summer Dressing
How to Choose Colours in Summer When You Have Deep Colouring
My Summer Style and Co-hosting the Top of the World Linkup Party