One of the questions that came up on my Inside Out Style Lounge Facebook group was how to add interest to your summer outfits when it's too hot for layers.
Many women find cooler weather dressing much easier than hot weather, as they can add layers easily for that "third piece" element.
So what to wear when it's too hot for layers? How do you create a stylish outfit with interest and detail that don't require multiple pieces to add that interest?
1. Tops with Inbuilt Detail
Don't go for plain tees and tops, instead look for tops that have some inbuilt detail
Neckline Detail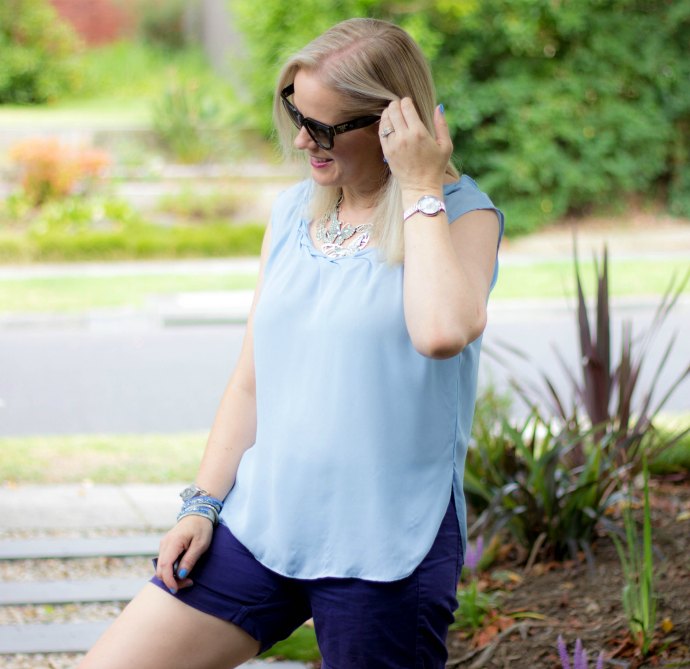 This top (above) is lightweight and great on a hot day – the interesting neckline takes it from plain to interesting and means that no third piece is required to complete the outfit.
Textural Detail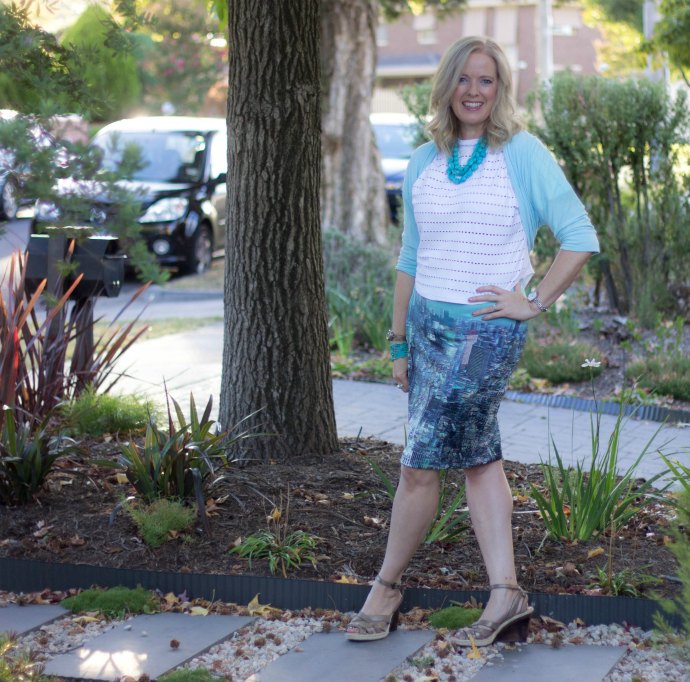 How about finding tops with texture (yes I've got a third piece on here, it was a little chilly when I took the photo first thing in the morning, but I happily wore just the skirt and top later in the day as the weather warmed up.
Interesting Construction Detail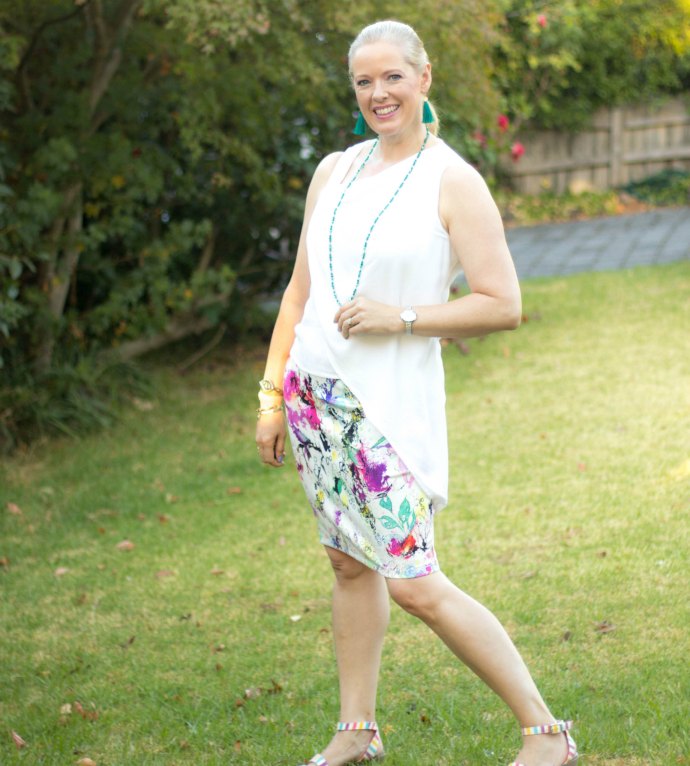 This white top needs little else to make the outfit interesting, it's unusual construction makes for that hero element without having to add more.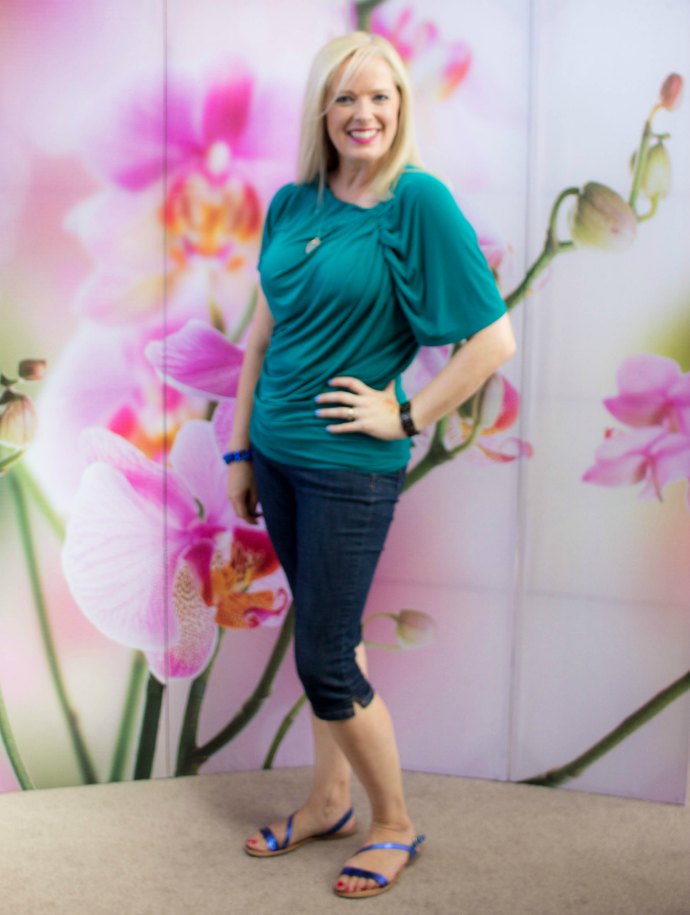 This green top is another with an asymmetric construction that means the top provides the outfit detail all by itself.
2. Tops with Pattern
Why look for tops with patterns – this butterfly pattern has been a favourite over the past few summers as it is an easy hero to wear without having to add anything else to the outfit.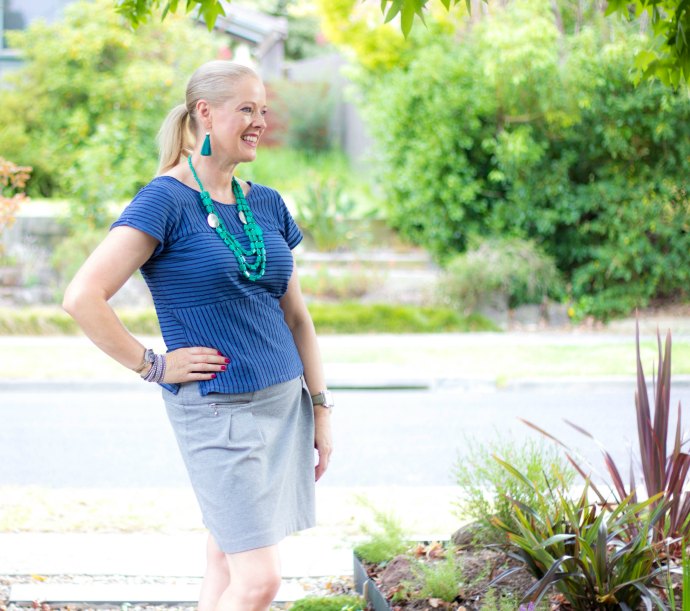 Even a simple striped top that has a slightly unusual construction (as this one does) makes for a more interesting and stylish summer outfit.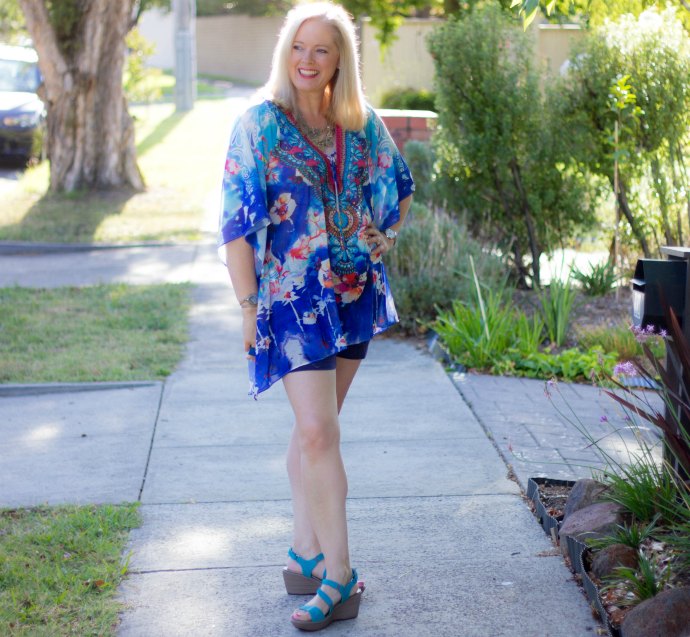 Loose caftan styles are breezy and come in all sorts of fun patterns that mean you don't need to add extra layers or details (many also have neckline detailing as well meaning no need for any jewellery).
3. Necklaces, Bracelets and Earrings
Of course, statement accessories such as necklaces, bracelets and earrings are also great ways to add that hero detail to any outfit. You will notice from all my outfits that they are accessorised for that finishing touch.
You may not wish to wear scarves as often in summer (though even tieing one to the handle of your handbag will give you that extra style point when you're out and about).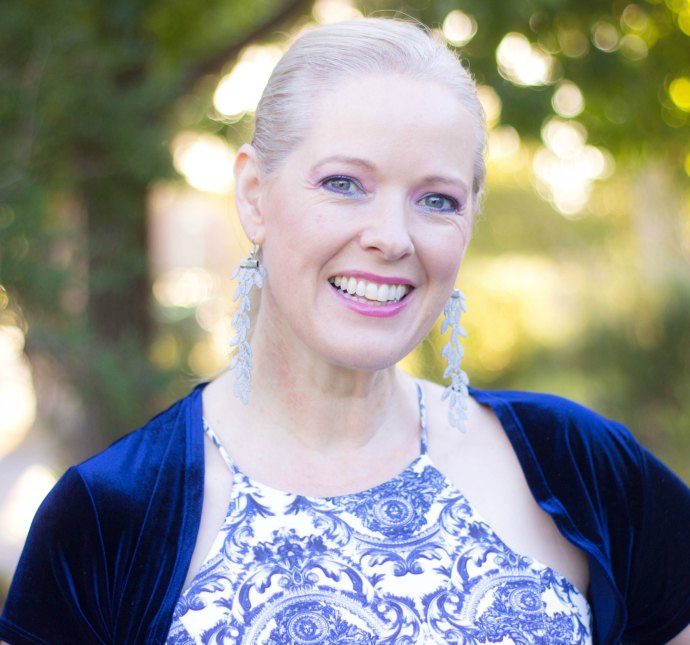 Feature earrings are great in summer, particularly if you like to tie your hair back to keep your neck cool. I love these ones from Epuu off Etsy.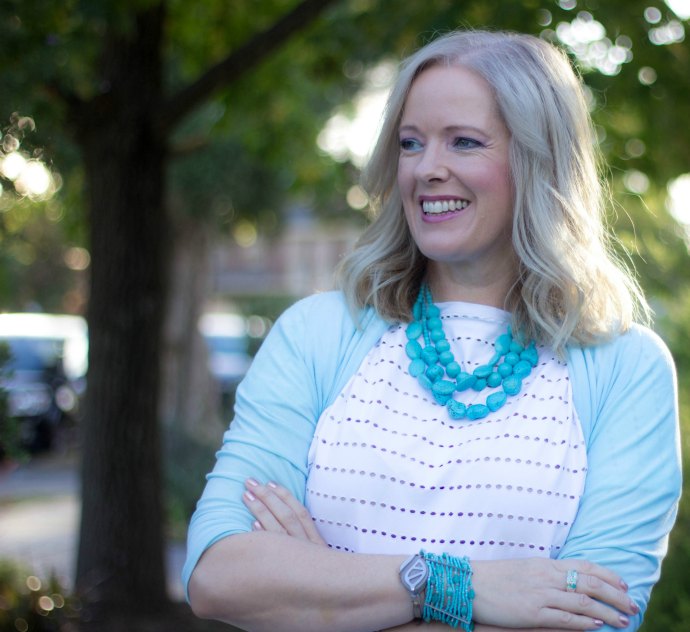 Adding an accessory in a similar or alternate colour is a great way to bring extra life and zest into your summer outfits without the need for extra garments.
So there you have it, simple ways to create interest in your summer outfits when it's too hot to add extra layers.