This was an extraordinarily helpful post! What is your take on incorporating seasonal colors? For example, I am a light summer color, so pastels and the such look good on me. While there are plenty of them to be had in the summer, it's harder to wear pastels in the fall/winter as clothes and moods are more dominated by burgundys/navy/camel/black. What do you think is better – dressing in "unflattering" colors or wearing flattering colors are looking season-incongruent? I hope this question makes sense….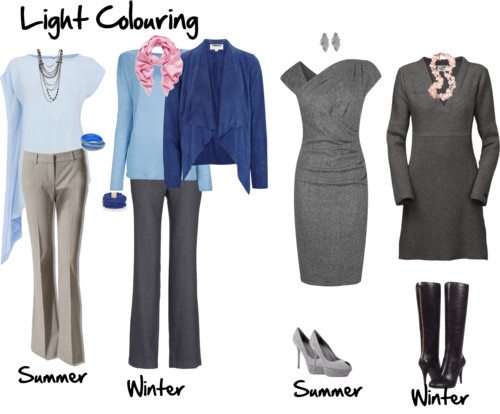 Some colours do look better in the hotter months, and others are better in the cooler ones.  So how do you use your colour palette to still look great but work around the seasons?
Within each palette there are lighter and darker colours.   Your colour palette is only a small selection of the 50 000 colours (0r so) that would look great on you.  It's a tool to help you find colours that work, not a definitive prescription of the only colours you can wear.  A bit lighter, darker, brighter, more muted – these are all options for you.  Your palette is just used to identify the kinds of colours that you're looking for.
So in Summer, wear the lighter end of your colours spectrum and in Winter you may wear the medium to darker end.  The most important factor when thinking about colours you choose is still getting the contrast levels right, no matter what season.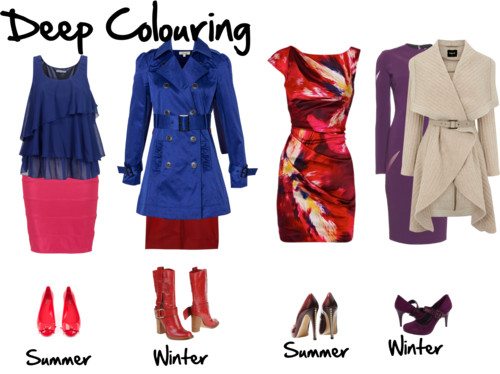 So if you have dark colouring, wear your light to medium colours rather than your really deep colours, but if you have a high level of contrast you can still wear your light colours with your deep colours as this will work well with your natural contrast levels.