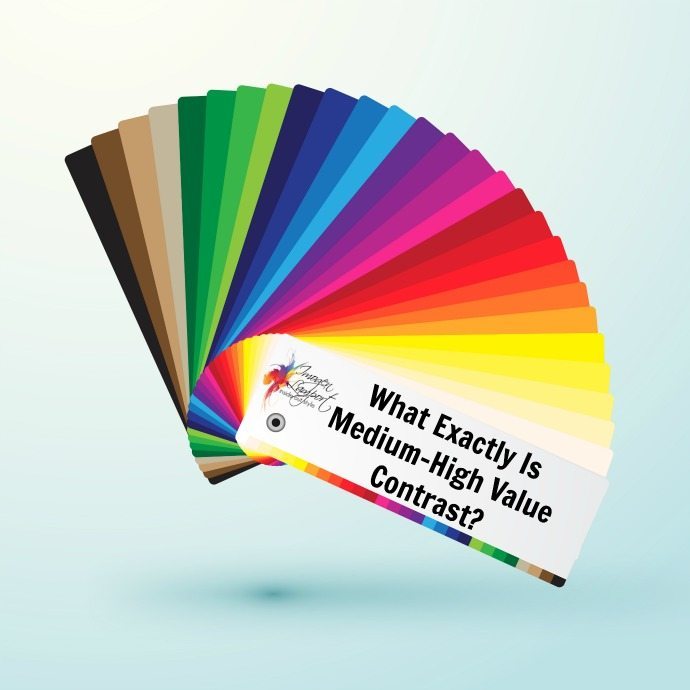 Contrast seems to be a topic that many find kind of tricky so I wanted to post more pictures to give you examples of different kinds of contrast.
Here I'll be showing you examples of Medium-High Contrast which sits in between Medium Contrast (that is a medium depth colour with either a very light or very dark colour) and High Contrast (which is a very light colour with a very dark colour).
In essence it's a medium light colour with a really deep/dark colour or a really light colour with a medium-dark colour. Kind of simple really!
This outfit I'm wearing would be classed as medium high value contrast. The grey is medium light and the black is very dark. The hot pink is bright but medium in value which can make the contrast look higher than medium -more to medium high.
Now for some more examples of Medium-High Value Contrast
In this example, you can see that I've teamed medium light with darker for a medium – high value contrast – it's a step away from a high value contrast, and slightly more than a medium value contrast.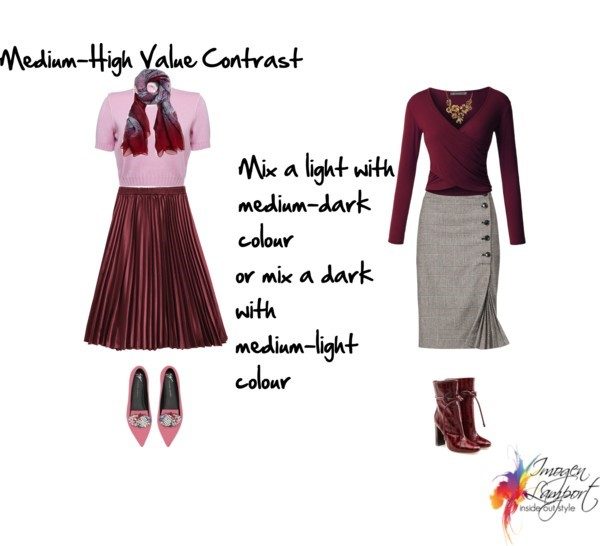 To see the difference, compare these outfits.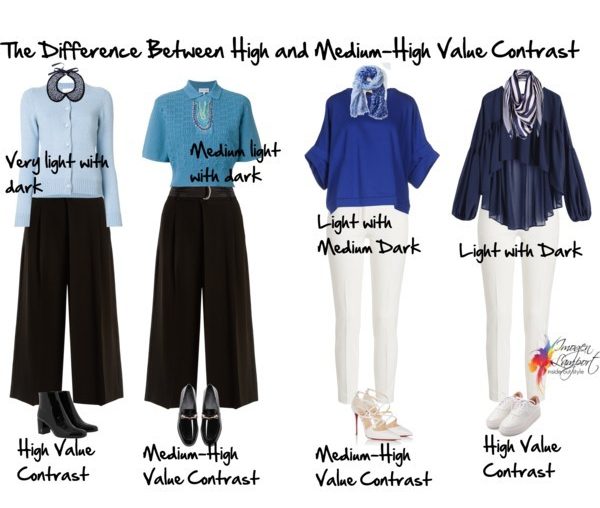 Using the same pants, I've created high-value contrast and medium-high value contrast outfits. It's just that little step difference between them that takes it from being extreme, to a little less so.
This post really helps understand the concept of contrast, it's about prints, but can be applied to any solid garment combination too:
More resources on Value Contrast:
How to Find Your Ultimate Colour Contrast – Your Three Step Process
If you want my professional opinion on your value (and colour contrast) as well as knowing which of my 18 direction colour palettes suits you best then check out 7 Steps to Style which includes this information plus so much more!