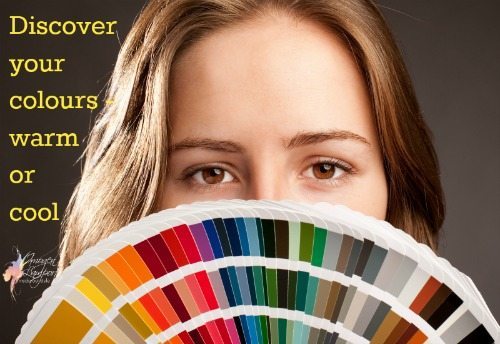 Following on from my post the other day on figuring out whether you have warm or cool colouring, this comment was left by YSJ:
I tried this, and although I can see the change in skin tone when I hold up different colors, I really can't tell which ones look better on me! Is it possible to be "neutral" and look good in warm and cool colors?
So can you be neutral?
It must be possible as when I think about it this is how I see it in my mind.
Warm colours <<<<<<<<<<<<<<<<<< Neutral>>>>>>>>>>>>>>>>>>>>>>> Cool colours
So it could be possible to sit right in the middle, but the colours you wear would never be very warm or cool, just a tiny bit warm or cool.
And as far as my experience goes practically from having draped thousands of people, I've also never seen anyone who is truely neutral. I've had a couple that sit close to the neutral line, but they may be close to the divide, but always fall one way or the other of the neutral line.
So just because you are warm, doesn't mean that all warm colours suit, just a subsection of warm depending on the amount of warmth in your skin, plus the other colour qualities that suit you, your intensity and your value (lightness to darkness- stay tuned for a post on that tomorrow).
If you are interested in having a personal colour analysis this is part of my 7 Steps to Style program – check it out now!