The other day I posted on breaking the style rules, and I thought that I'd post some more ways to do it. Knowing your rules (or as I like to think of them – as Style Guidelines) is great as you will be more empowered when making choices shopping (hello? how much money have you wasted on clothing that you look back on that you either didn't or rarely wore, or that when you saw yourself in a photo wearing it thought "what on earth?") and when putting outfits together. Knowing your style guidelines or rules means that you can choose how you want to express your style based on your style personality, your body and unique features.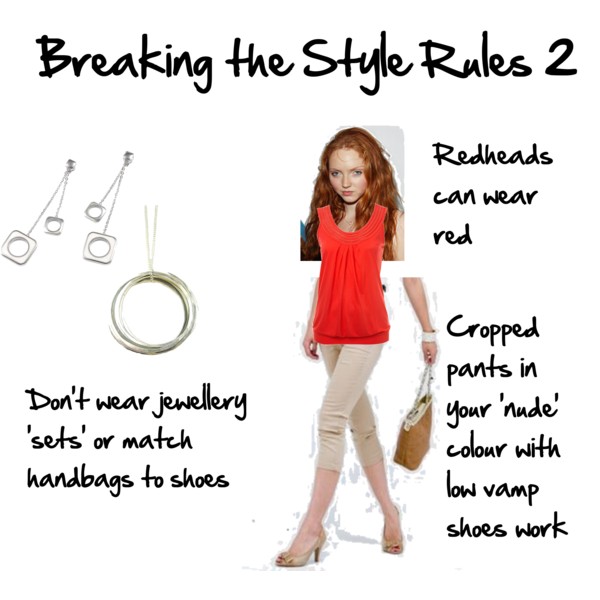 Go on! Break the Style Rules
3. Wear heels if you're tall – so many tall women feel they can't wear them – you tower above us all anyway – what does a bit of extra heel matter?
More Style Tips
Not sure what suits you to start with? If you want to learn your style and colour rules so that you can then start breaking them knowing what you're doing (and deciding it's something you're OK with) then my 7 Steps to Style program is for you. It covers your ideal colour palette and contrast, your body shape and proportions, and how your personality influences your style choices, plus how to build a wardrobe for your lifestyle and personal values as well as lots of great shopping tips. Join today and you get lifetime access to all the existing materials plus everything new that is created in the future!