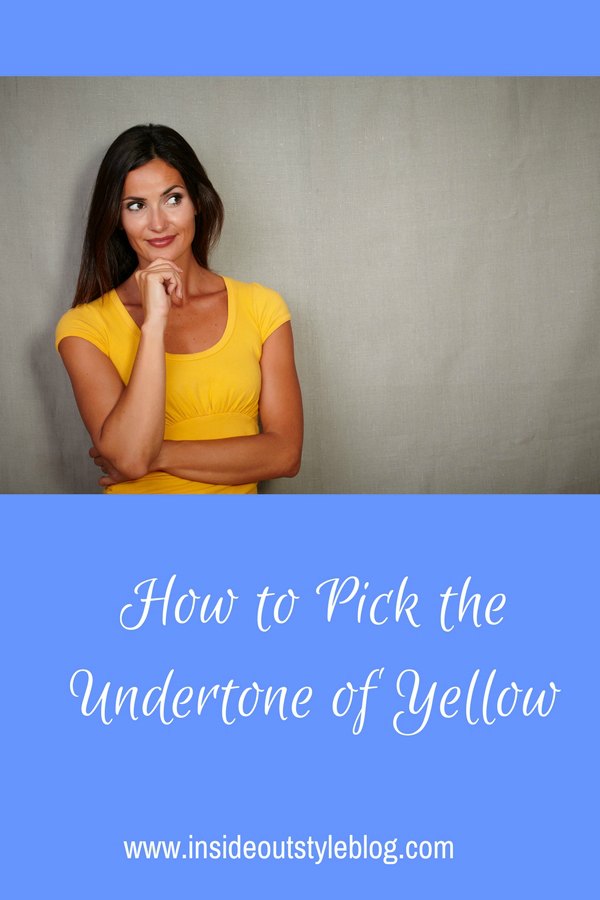 One of the properties of colour is undertone (sometimes called temperature).
When we think about colour undertone (or temperature) warm relates to yellow (the sun), cool to blue (water). If you want to make a colour warmer in undertone, add a little yellow – which is why a yellow-green is warmer than a blue-green (add blue to cool the undertone). You can see examples of warm and cool greens here.
Yellow is naturally a warm colour, just as blue is naturally cool.
Just as we can make a blue warmer by adding a touch of yellow. We can cool down a yellow by adding white (white is also cool). If you add blue to yellow it becomes green (and no longer yellow).
When a yellow has a little orange added, it becomes even warmer. Which is why the mustard shades are all for those with a warm undertone.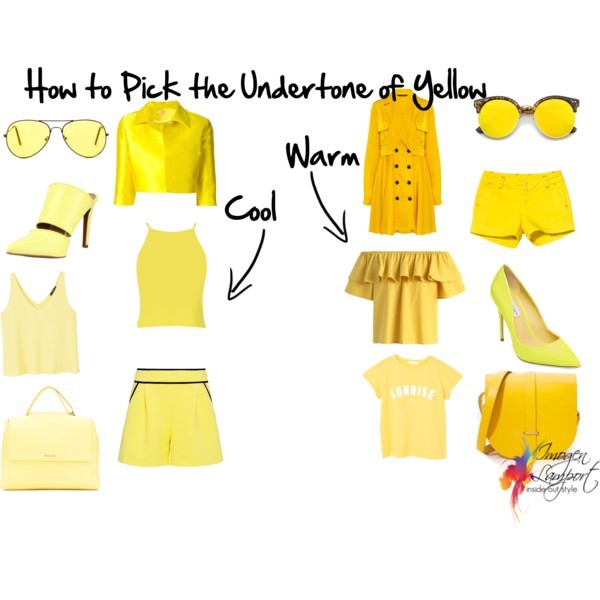 You will see with the cool yellow that they have white added to them to make them a cooler version of yellow.
Just as cool undertone people can wear both warm and cool blues, warm undertone people can also wear all undertone yellows.