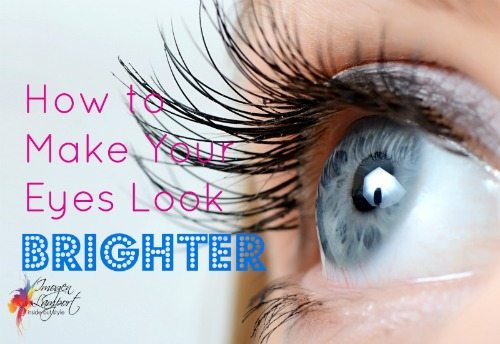 The colours that really make your eyes pop are part of your signature colour range. These are the colours that really brighten you up and make you look your best.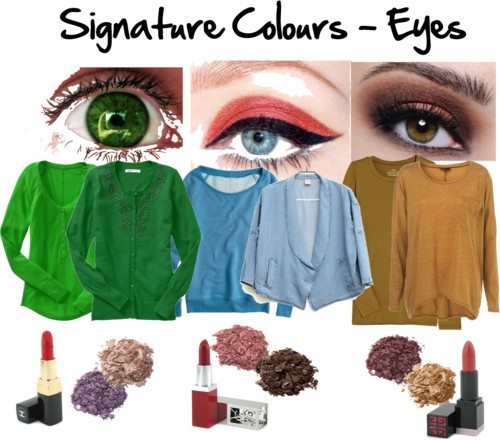 If you wear a top that is similar to your eye colour it will help to brighten your eyes.
Then, if choose eyeshadows that are either complementary, split complementary or even triadic to your eye colour you'll find that it also helps to brighten them.
For the purposes of eye colour, think of orange as brown (either for eyeshadow colour or an eye colour) which is basically orange with lots of black in it.
And think of red as pink (a light red, basically), unless you're really creative or dramatic.
Then choose a lipstick colour that is close to complentary or a triadic colour to your eye colour, I notice with my blue eyes is that when I wear red lipstick, my eyes look bluer.
Your eye enhancers are great to wear as swimwear too.