High contrast is the easiest of the contrasts to master as it's the most obvious. You can find out how to discover your contrast here. Working with low contrast here and medium contrast here.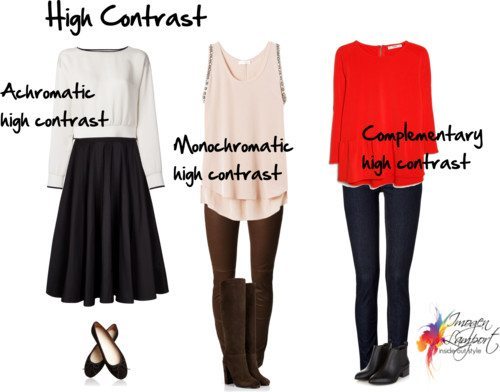 Here we have an achromatic (black and white) high value contrast.
A monochromatic (one colour) high value contrast.
A complementary (high colour contrast) outfit. The bright colour with the dark colour can be used to replace a light/dark value combination if you wish.
Click here if you are reading this in an email to see how to work with high contrast patterns.