So when we think about our value contrast – it is the contrast between our lightest and darkest values. So taking the scales pictured here what is the most similar lightness and/or darkness to your hair, eyes and skin colours?
If they are 3 or less apart – you are low value contrast
If they are 3-6 apart – you are medium contrast
If you are more than 6 apart you are high contrast
So for example:
Anne Hathaway with her dark hair and eyes and fair skin has High Value contrast
Rebecca Rojmin with her fair hair, skin and light eyes has Low colour contrast
While Jennifer Anniston with her medium/fair coloured hair, eyes and skin is also a low contrast.
Angelina Jolie – depending on her hair colour at the time, has medium coloured eyes and fair skin, and most of the time darker hair, so is a medium to high value contrast.
Gwen Stefanie with her dark eyes but light hair and skin is also a High Value Contrast.
Whilst Amy Adams, with her medium value hair, and light skin and eyes is a Medium Value Contrast.
So what does this mean as far as clothing goes? Well, if you have naturally high contrast, you'll look best in high contrast clothing. If you have low contrast, you 'll look best in lower value contrast in your clothing.
The pic here is in neutral colours, but works for any combination of colours and also patterns.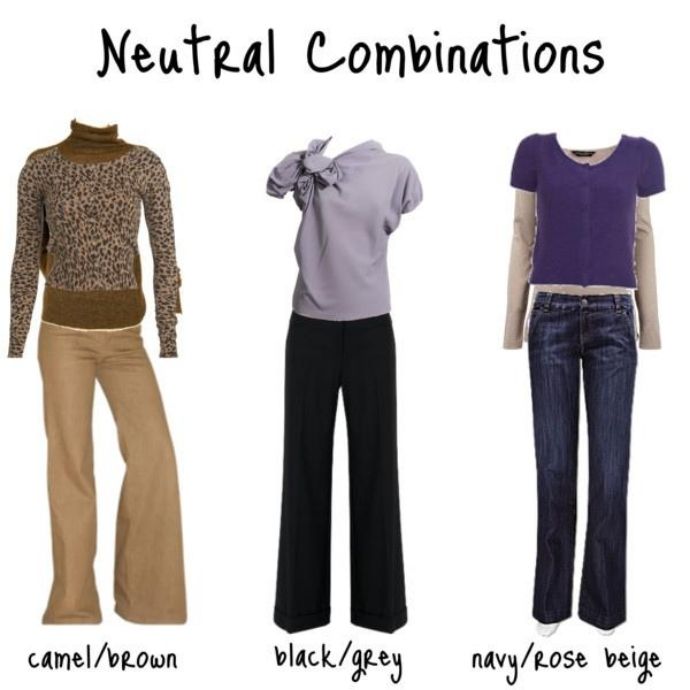 Quite often I find that some of the clothes that my clients have that they rarely or never wear, is either too high or low contrast for their colouring, so they never feel comfortable or think they look great in it.