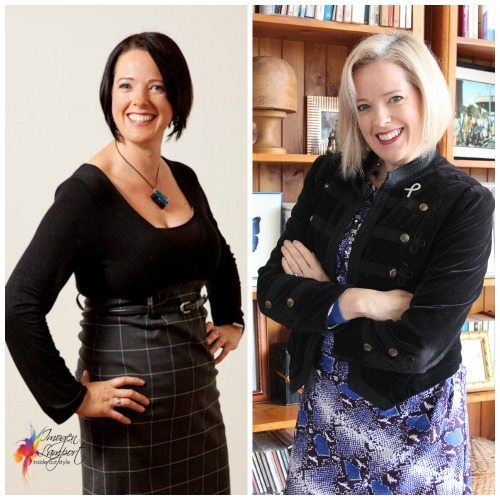 That said, you can see how when I had dark hair (and so dark colouring) I suited the dark colours much better than I do now with my light hair (and now light colouring).  I definitely have to wear  more eyeliner to be able to carry off black now as I need a deep colour on my face for it to relate to.
You can see that the overall light or medium value colour suit me so much better now than the deep/dark colours as your eye flows from top to toe and back up more easily when there is not such a contrast with my colouring.  In fact when I had the deep colouring I remember trying on white jackets and just never ever liked the look, it was wrong on me then, but works perfectly now I have light colouring.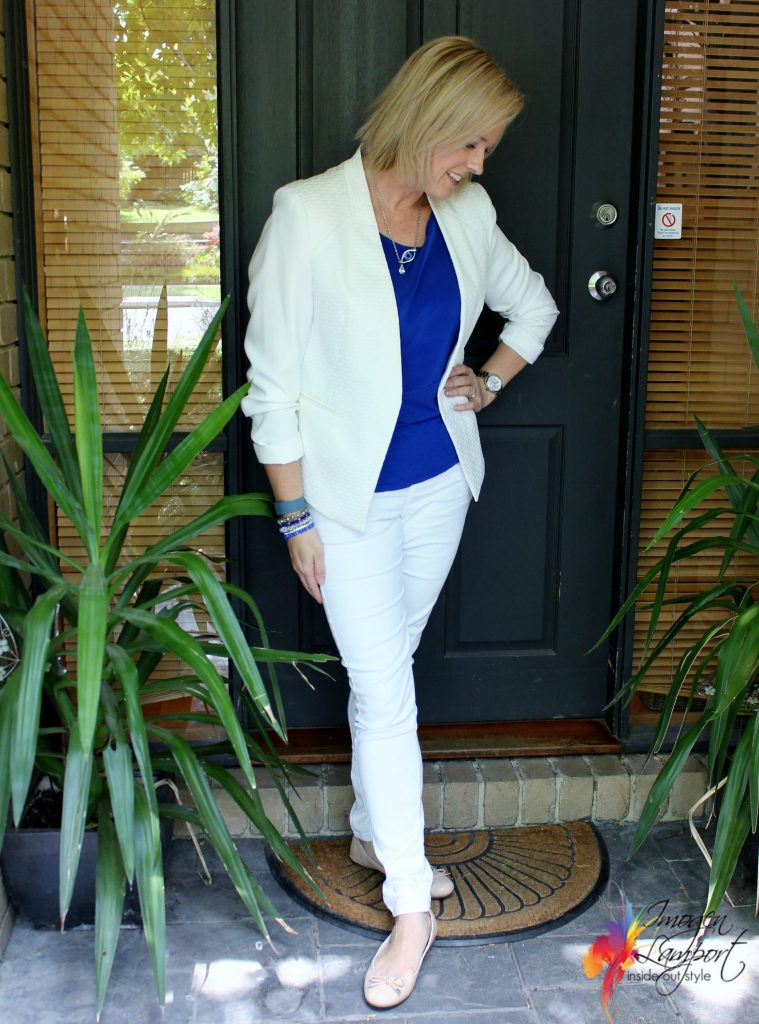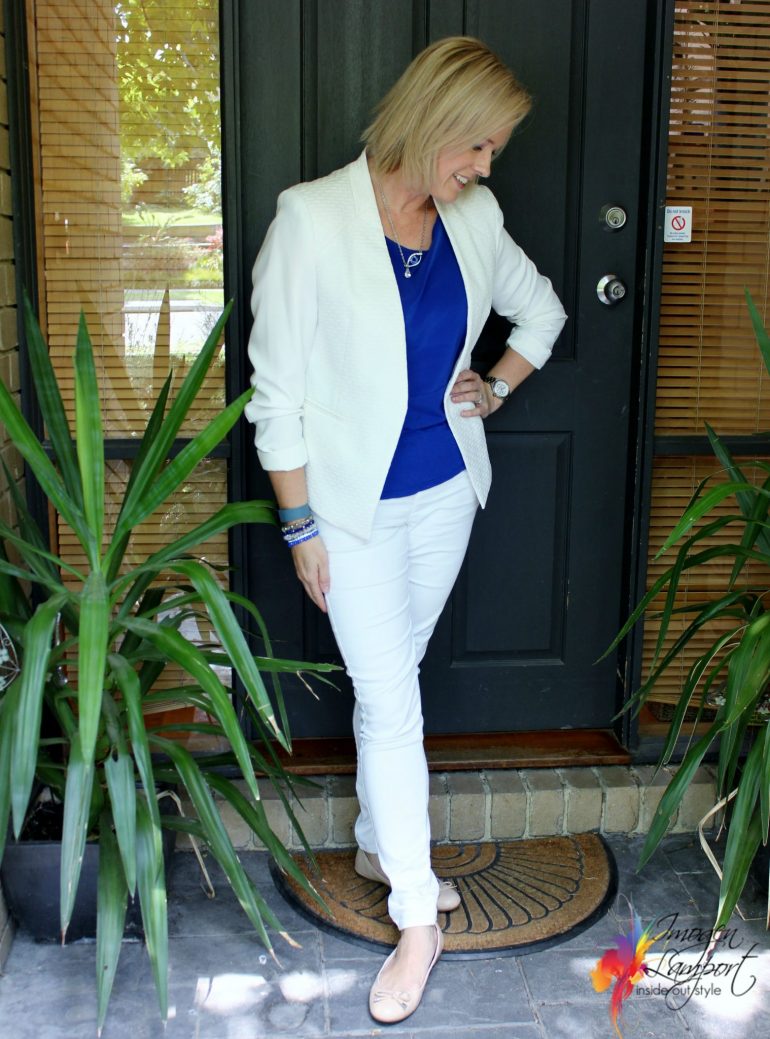 And I will wear it with a more medium colour, than a dark colour as I have medium blue eyes which makes my value contrast more medium.
More posts on value contrast:
Real life examples of value contrast
7 important factors when working with contrast