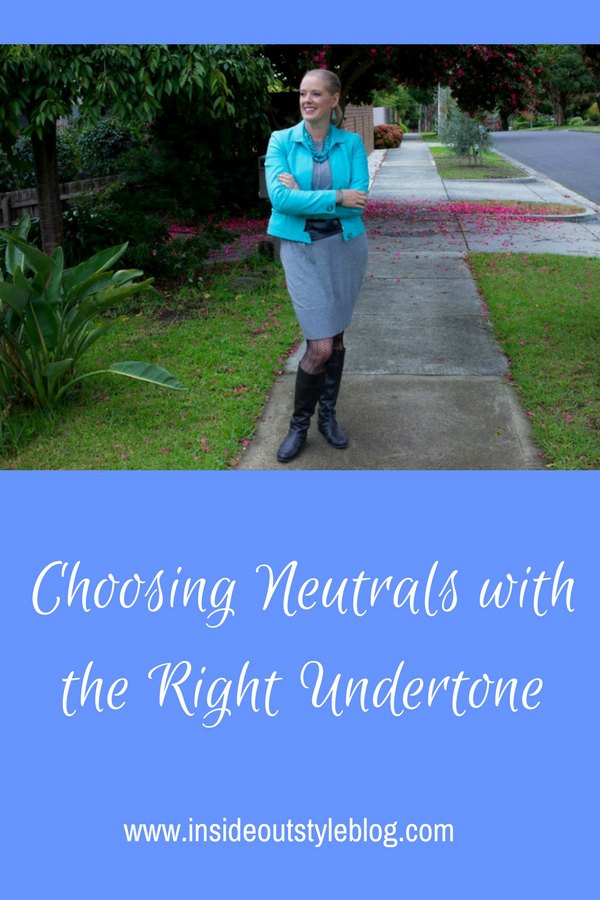 You may have already seen my post about Black not being the be all and end all of neutrals. So if you cut black out what are your options?
When I went from brunette to blonde, my go to neutral of black changed to white (find out more about that here) because my natural value changed (find out more about that here). I also now find that grey is good neutral but dark brown which was good when I had dark brown hair isn't as good anymore.
Fortunately there are a myriad of other neutrals to choose from. Neutrals are like colours, and you can test them to see if they work for you, as you would a colour.
Some universal neutrals that everyone can wear include:
Marine Navy (a very deep teal blue)
Taupe (a brown/grey)
Charcoal
Soft white (just off white)
Other neutral options you might try:
Warm Complexion: Warm brown, tan, camel, khaki, deep olive green, cream
Cool Complexion: Dark Chocolate, rose beige, pure white, blue grey, French navy(dark navy), charcoal blue grey
Hold them up and see which are most flattering on your complexion. You will also find that the neutrals that are most flattering for you will mix and match most easily with the colours that suit you best.
More tips on finding the right neutrals
Want to really nail down the neutrals and colours that suit you best? Then discover more with my professional opinion and colour analysis as part of my
7 Steps to Style
program.