Do you want to get the most value from your wardrobe? Then it's time to challenge yourself to creating as many outfits a possible from your existing garments and accessories.
You may worry that if they are currently working with a small wardrobe (say those Project 333 peeps) or capsule wardrobe that they will find this challenge impossible, but I want you to think a little more outside of the box.
1. How can you create more outfits with less pieces
If you have a capsule wardrobe that works together, you will find that there are more options than you realise.
If the colours work together, or patterns can be combined easily (such as stripes with florals, stripes with animal print etc.) then you are on to some winning formulas. Working with a specific colour palette (like you'd get with a personal colour analysis) actually makes your outfit options expand rather than contrast, as your clothes more easily work together (and if you'd like to know what your ideal palette is, you can get my professional opinion on your colouring with my 7 Steps to Style program).
2. How can you accessorize differently
3. How can you be more creative with your wardrobe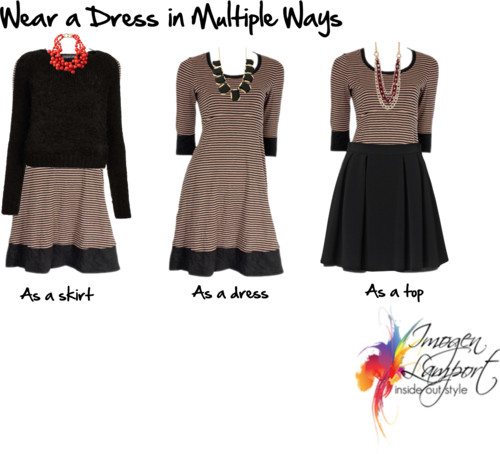 Have you thought about wearing a top over your dress to make it look like a skirt instead?
Have you considered wearing your skirt as a dress with a t-shirt underneath?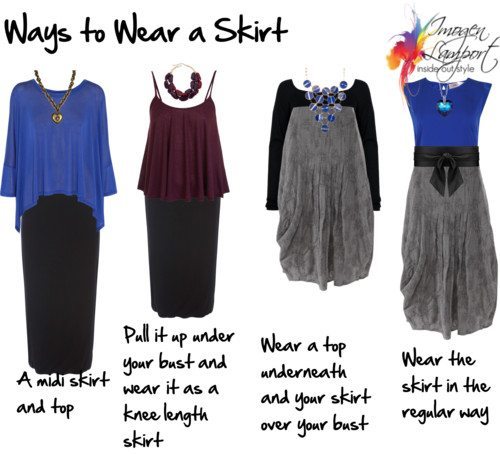 What are your tips to make your wardrobe more versatile?

Two Important Factors to Consider When Creating a Capsule Wardrobe