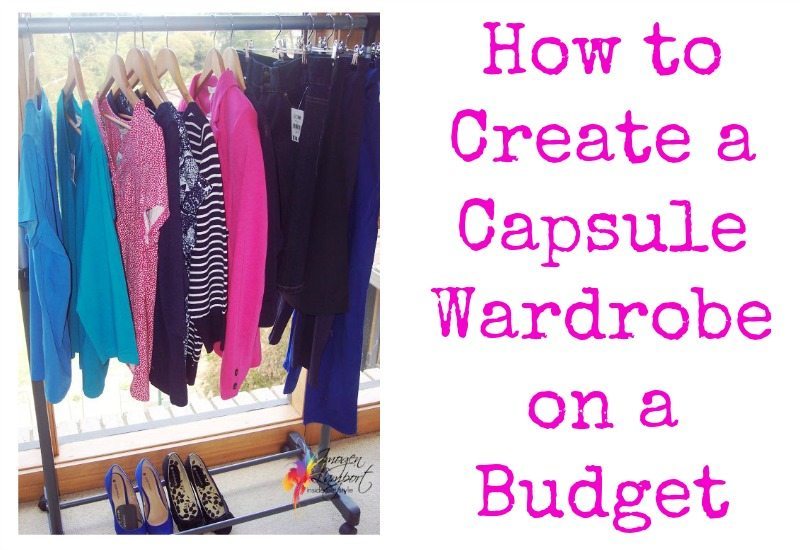 Sponsored by Nuffnang
Most women want a well functioning wardrobe, but aren't sure exactly how to go about getting one. They want to stop wasting money on clothes, yet shop in a random fashion, without a list and then wonder why they have a wardrobe full of clothes but nothing to wear.
If this sounds at all like you, I have the answer (and also a chance to win a $200 gift card from Big W, but more of that later). If you follow my Capsule Wardrobe formula, you'll have a fabulous wardrobe that mixes and matches easily and allows you a myriad of options to wear.
The formula I like to use is:
2 x jackets or cardigans (top layers)
4 x bottoms (skirts/pants)
6 x tops
Each jacket must work with all the tops and bottoms.
Each top must work with all the bottoms.
Now these 12 garments will easily make 72 outfits! 1 extra top will take your outfit options to 84 or 1 extra cardigan or jacket to 96 outfits!] Let's have a look at this capsule on the next page.
If you want bang for your fashion buck, a capsule wardrobe is the way to go.
As you can imagine, a capsule wardrobe is fabulous for travelling and is also the way to go if you're in the process of losing weight, or are pregnant, or just want a versatile wardrobe, but don't want to break the bank to get it.
To see how easily it could be done, I decided to set myself the challenge of creating a capsule wardrobe from the current fashion range of Emerson at Big W (a leading Australian discount department store). From bold brights and fine prints to go-faster stripes, the Emerson range of clothing and accessories is right on trend.
The 12 garments I chose came to just $104!
I added 2 pairs of shoes for a total of just under $38
And 2 necklaces, 2 bracelets and a pair of earrings which came to $54
So this wardrobe capsule that will easily create 72 outfits came to a grand total of $196! Cha-Ching all right!
Now I imagine that you're keen to know how to choose the right 12 garments for your wardrobe capsule?
I'll share with you my thinking on how I put this one together.
1. Neutral Colour – I chose navy as my base neutral colour. You can choose any neutral as your base colour, we don't notice neutrals like we notice colours, so you can easily wear the neutral garments loads of times, without drawing attention to them.
2. Accent Colours – My accent colours, bold and bright pinks, green and shades of blue all work back beautifully with the navy base, plus work well with each other.
3. Patterns in tops only – plain jacket and cardigan, plain skirts and pants, makes it much easier to mix them all together.
4. Versatility – the styles of tops and bottoms I chose allowed me to dress them up and down. From a pencil skirt to a pair of cropped jeans, a jersey jacket to a navy cardigan, the range allowed me to go from smart casual to casual very easily.
5. No 2 garments are the same – it would have been very easy for me just to choose one of the tops and get it in 6 different colours, but then you tend to feel like you're wearing the same clothes over and over. I've chosen a variety, longer and shorter sleeves, different fabrics, cuts and necklines to give me the maximum ability to change up the look of each outfit.
So let's put them together – here I've created 21 different outfits out of the capsule (of the possible 72+ outfits).
Want to see the 21 outfits I've photographed from this capsule? Well click over the page!
Items in my capsule:
Pink Ponte Jacket $25
Green 3/4 T-Shirt $7.98
Navy Cardigan $9.94
Navy 3/4 Sleeve Boatneck T-shirt $12.92
Cobalt Jeans $18.86
Navy Crop Jeans $14.98
Blue T-shirt $6
Pink Spot Top $19
Navy Stripe Top $19
Denim Skirt $14.98
Snakeskin Navy T-Shirt $14.98
Navy Skirt $19
Shoes:
Black flats $18.96
Cobalt heels $18.96
Accessories
Silver necklace $14.88
Royal necklace $14.88
Silver bracelet $12.96
Green and cobalt bangles $4.94
Blue Jewel earrings $6.34