Accessorizing is a way to spice up your outfits by incorporating smaller pieces, like jewelry and shoes, into your look. Fashion accessories are pieces that, although they can serve practical functions, are chosen to complement the rest of an outfit—the finishing touches. Accessorizing allows you to interest to your wardrobe basics. These wardrobe basics are blank canvases you can project your mood, your favorite trend, or your aesthetic of the moment onto. The most basic outfits can be totally transformed with the help of a few key accessories.
For many of us it's not uncommon to find our wardrobe is suddenly a combination of varying shades of black, grey, navy and white: a somewhat sad selection of neutrals that are lacking a bit of life. It's easy to shy away from the bright yellow dress in favour of a quieter navy, and this can easily become the default.
But if you're a woman who loves a little flare, why not add some pieces into your wardrobe that match the bolder and brighter elements of your personality? If you're not yet ready to embrace the rainbow through your clothes, look to your jewellery and accessories instead. It's easy to create different looks with your more neutral clothing by changing up your accessories.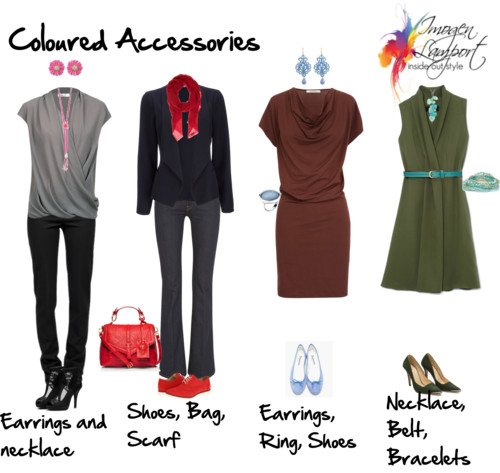 It's so easy to change up your accessory colours to change the feel of your outfit. Accessories are a great way to add a pop of color to a simple outfit. Bright colors and animal prints can be difficult to work into your wardrobe, but vibrant, fun accessories like shoes, a belt, or a scarf can elevate your look.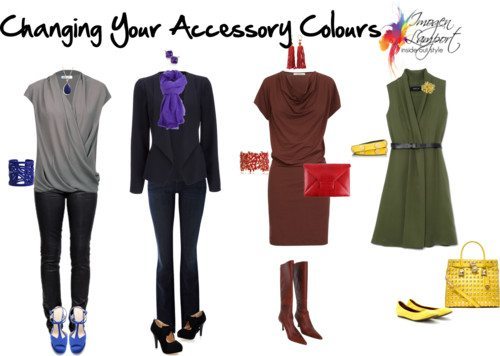 You can use your accessories to create different colours schemes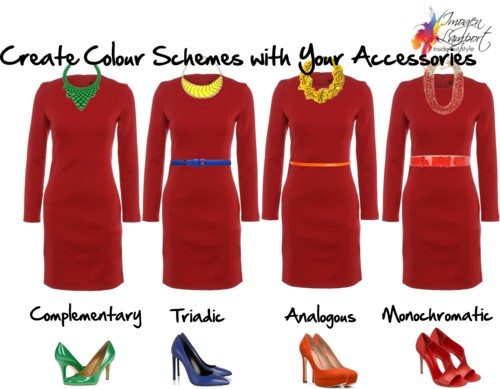 The trick to remember is that you need to match the intensity of the colours when combining different colours.
Further Reading
Do You Need Interesting Basics or Understated Staple Garments in Your Wardrobe?
Back to Basics – The Top 6 Essential Supporting Acts for Your Wardrobe
Do You Need Interesting Basics or Understated Staple Garments in Your Wardrobe?