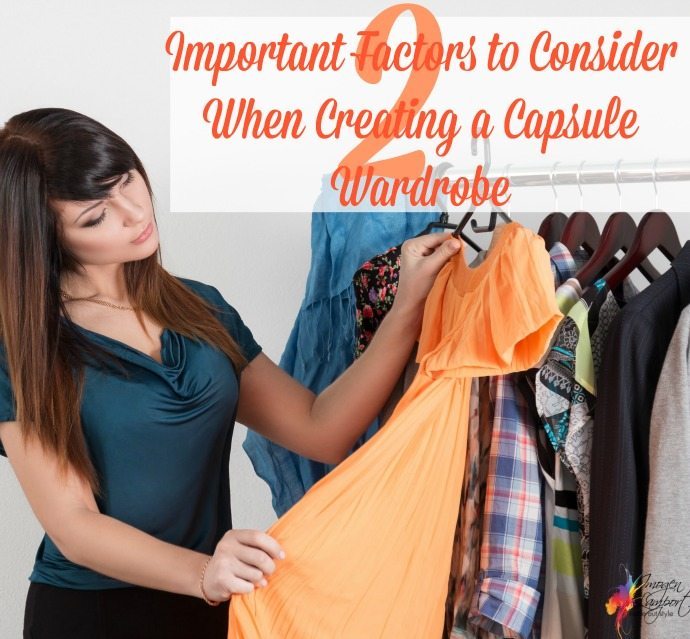 Many of you love the idea of creating wardrobe capsules to suit your lifestyle and personal style. It's a great concept that can be used to segment your wardrobe and also get the best bang for your buck as you really can create lots of combinations from a well thought out capsule.
If you have a more casual or bohemian style, it can feel a little harder to create a capsule, but do consider a few elements when putting one together.
Principle of Volume and a Capsule Wardrobe
If you love floaty tops – such as the ones here in this tunic inspired capsule wardrobe, then ensure your bottoms are more fitted. You could replace the jeans with leggings or a slim trouser or even a maxi pencil style skirt.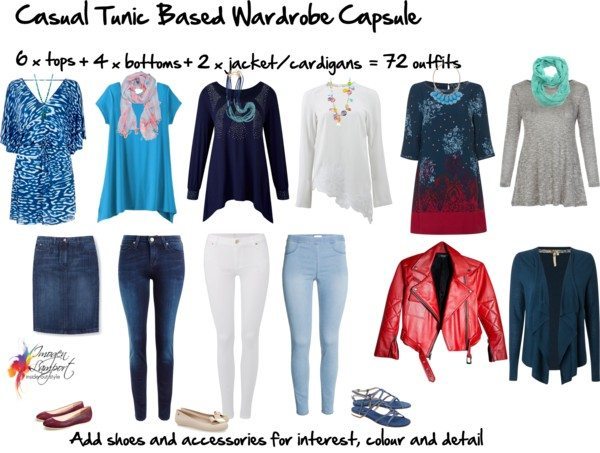 Casual tunic based wardrobe capsule by imogenl featuring a white top
If you want to wear more voluminous bottoms – such as bohemian flared or gypsy style skirts, then keep your tops more fitted so that you are not overwhelmed by fabric (this is particularly important if you are petite).
Adding Pattern to Your Wardrobe Capsule
Many people worry about incorporating pattern into their wardrobe capsules as they feel it may restrict them. There are two easy ways to include pattern:
Include pattern only in the garments that can't be worn together – such as your bottoms or tops (if you are not planning on layering them) or jacket/cardigan layer.
Include patterns that can be worn together – read up my tips on how to mix patterns like a pro
Remember you can always take a pattern and make it the foundation of your capsule and work your other colours around that pattern and colours contained within.
Want more tips on creating a wardrobe capsule? Then download my free printable guide to creating wardrobe capsules.
Plus here are 10 posts on creating wardrobe capsules to give you a few more ideas!