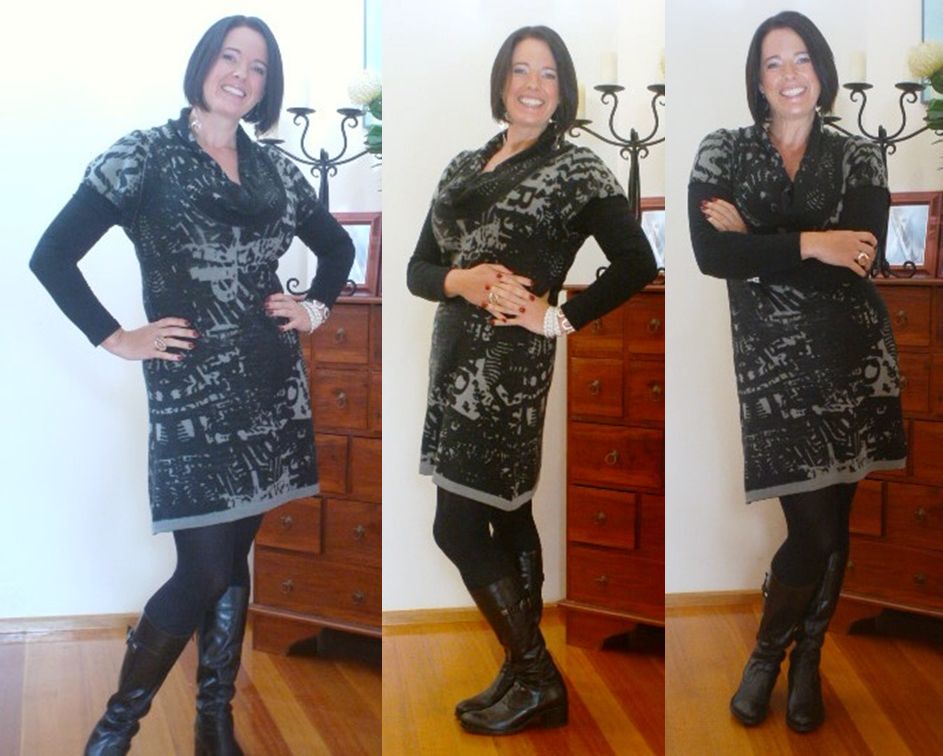 Nope, I've no real idea what a Scottish man wears under his kilt, but I can tell you that this morning, as I was figuring out what to wear for cold Melbourne winter day, I remembered that I'd been sent a Snugbod Body Suit to try out. Now I layer a lot in winter, most days I have at least 3 or 4 layers on (I call it Vienetta Dressing – as in layer upon layer upon layer) as I get cold really easily, and I hate feeling cold.
Given that I have a short waist, I don't tuck, so a body suit, a garment I haven't worn since the early 1990s (showing my age) is something I never expected to wear again. But I've discovered that this body suit will get heaps of wear as I like to, no need to (like I need to breath) layer to keep me warm.
The style I was sent has long sleeves and a boy leg. I tend to layer long sleeve tops under lots of my dresses for winter as I'm lucky enough to live in a climate that allows me to wear many of my clothes year round, but one of the issues is that I end up with a line where the top ends (and yes I do some tucking into tights to try and minimise this issue, but still…).
The joy of the Snugbod V neck Bodysuit was that there is no line, it never rides up, and happily keeps my kidneys toasty all day, plus the neckline was low enough not to interrupt the neckline of my dress, and high enough not to expose the 'girls' to the world.
If you'd like to get one yourself, the lovely Monique at Snugbods has given you, my lovely readers, your own discount code which is INSIDEOUT for the V neck or Round neck long sleeve Snugbod to use when you purchase at www.snugbods.com