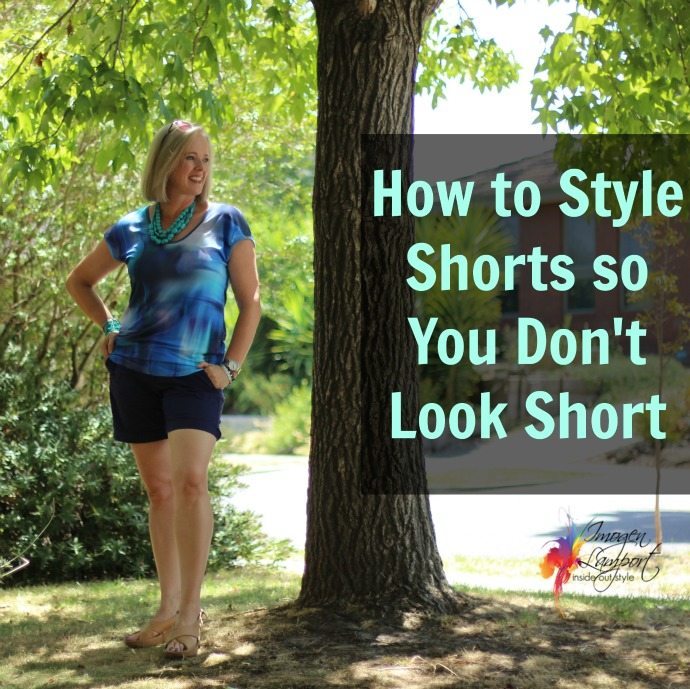 It's summer here in Australia and I'm seeing lots of shorts when I'm out and about. I'm wearing them myself too!
Now shorts can be a tricky garment to wear and feel that they flatter you. Sure I've got shorts that I wear to go running and shorts that I wear to do gardening, but they certainly aren't the most glamorous shorts, more a functional rather than dress short.
But on a hot day, a pair of shorts can be a great garment to choose No problems with thighs rubbing uncomfortably (cos seriously, who actually has thigh gap?). You want the comfort and convenience of shorts but how to wear them?
How to Style Shorts
1. Shorts are, shortening, elongate with colour. They are basically a garment that is almost always wider than it is long (which tends to have a widening effect). So what you wear with them can make a big difference to whether or not you appear shorter and wider, or taller and slimmer. Slightly longer shorts can help in this equation, but my favourite way to wear shorts is with a column of colour.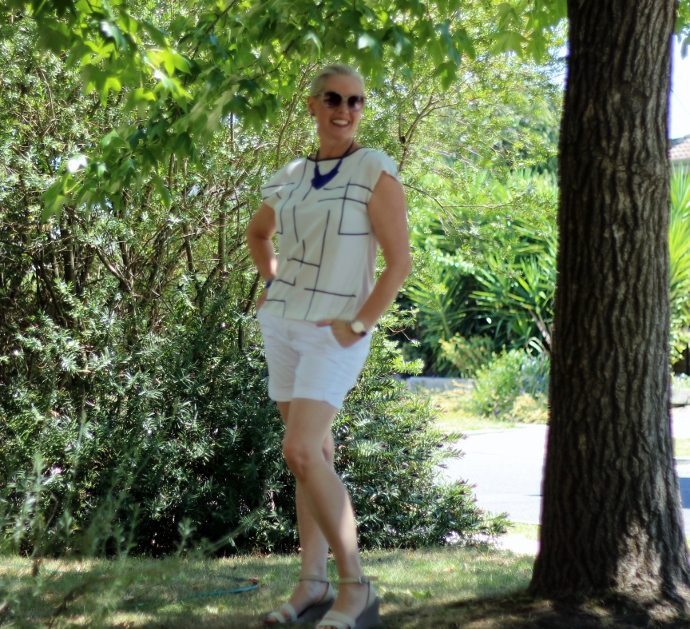 Here I've teamed a white top with white shorts to create that elongating column of colour.
2. Go for a lower contrast between top and bottom. Here I've created a quasi column by wearing a lower contrast top in colours that relates to the shorts, without creating a strong horizontal break between the garments. Remember if you need to add contrast you can do so with jewellery, layers such as a cami under, or a third piece over.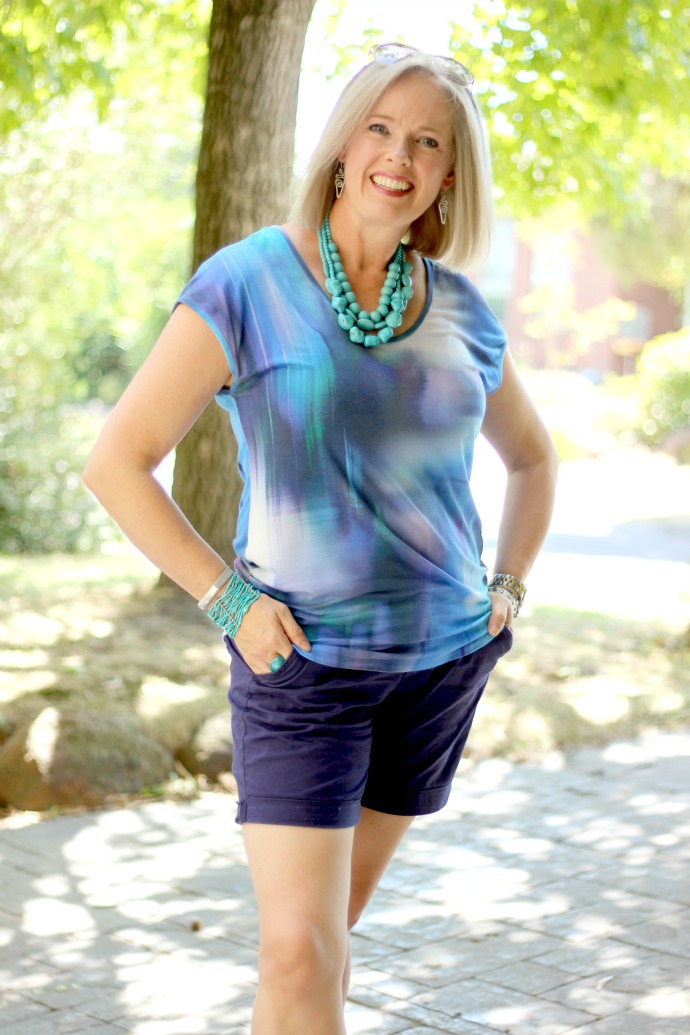 3. Wear a wedge or flatform shoe. This helps to make your legs look longer (and face it, there aren't too many of us who don't want longer legs). This is particularly important if you don't want to wear a low vamp shoe (such as a ballet flat, or low vamp sandal) which are other shoe options. The height of the wedge or flatform will help to give your legs back length that the high vamp cuts off.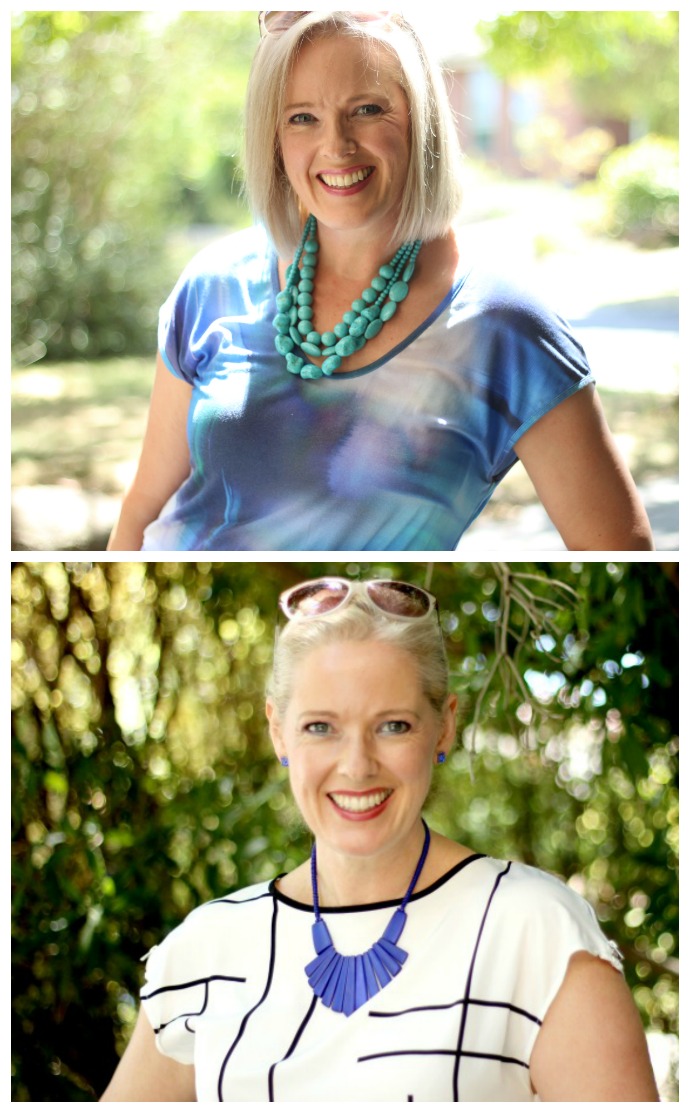 4. Don't forget to accessorize. Just because they're shorts doesn't mean it has to be a sloppy outfit. Yes shorts are a more casual garment, so don't wear all your sparkly jewellery with them, but some polished stones (like my turquoise beads) or a wooden necklace will create a finished outfit, or alternatively, a lovely light summer scarf could be a great option.
Now I know that many of you will be asking "But Imogen, what length short should I wear?" To answer that, on the whole, somewhere between mid-thigh and above the knee, your leg shape will partly dictate what suits best, and that is not related to body shape. Go and try some on. Just remember, the wider the short, the wider you look.