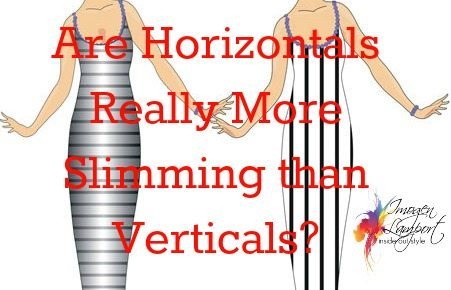 I was alerted to this study done at the University of Yorkby one of my lovely blog readers. Apparently some scientists have found that horizontal stripes are slimming and verticals are fattening. This is true, but horizontal stripes can also be fattening and verticals slimming, the study is flawed.
The participants were asked to look at this picture and nominate which looked slimmer. The study found that the horizontals were 6% slimmer.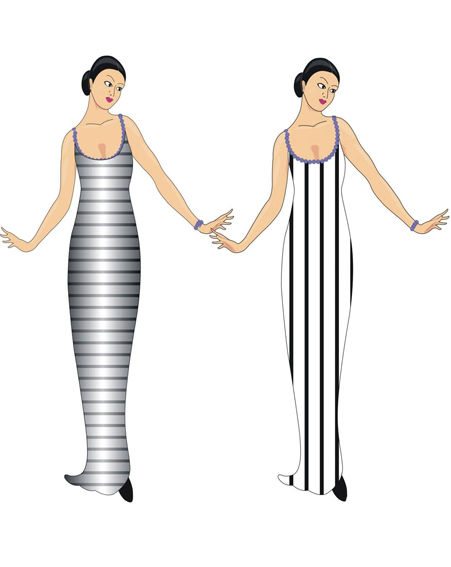 But I feel this is a very flawed study, as if you notice that the contrast of the horiztonal dress is lower, making it a less obvious pattern, and there is also a vertical 'highlight' detail up the centre of the 'horizontal' dress, giving it a vertical feel and also drawing your eye in to the centre of the dress, thus creating a slimming effect.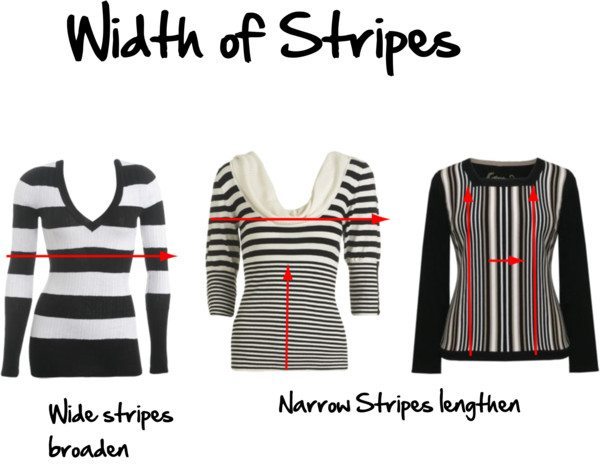 It's all to do with the width of the stripes. Narrow stripes are harder to focus on, but wide stripes are easy to focus on. When our eye focuses on something it lingers (and slows down, thus making the area appear larger), when the eye can't focus, the eye moves more quickly over the area thus making the area appear smaller. The wider the stripe, the more it widens and draws your eye outwards, more narrow stripes draw the eye upwards and are more slimming. Whether horizontal or vertical, wide stripes makes us wider, narrow stripes are more slimming. But if there are only one or two stripes, verticals are more slimming than horizontals.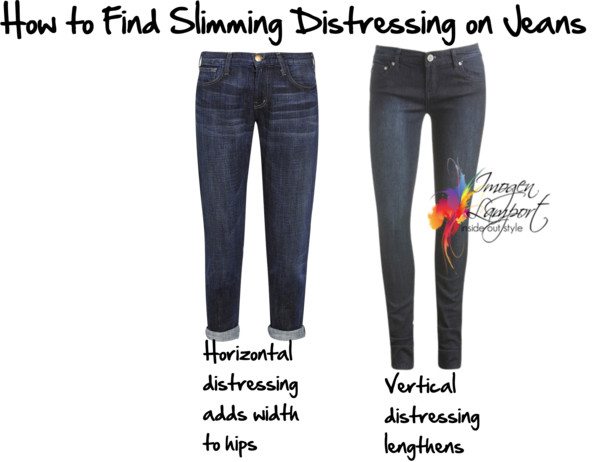 For example, horizontal distressing on jeans at the crotch widens the hips whist the vertical fading lengthens.
Also notice how the cuffing also adds a shortening and widening horizontal detail.