I like to wear skirts and dresses as well as pants in winter, I'm wondering what is the best legwear to go with my skirts and dresses. Sometimes black tights and leggings just don't feel right with some colours or styles.I'm in my 60's and live in the Macedon Ranges where it is a bit cooler than Melbourne
I am interested in hearing your suggestions
What Colour Tights to Wear in Winter?
There are many other options than just wearing black. Fortunately, you can buy opaque tights in lots of colours. Depending on your colouring and the rest of your outfit choices will influence the colours you choose.
Other easy neutrals are greys, browns and navy along with nude which work well when you're wearing a nude boot or shoe as they create a seamlessly blended leg.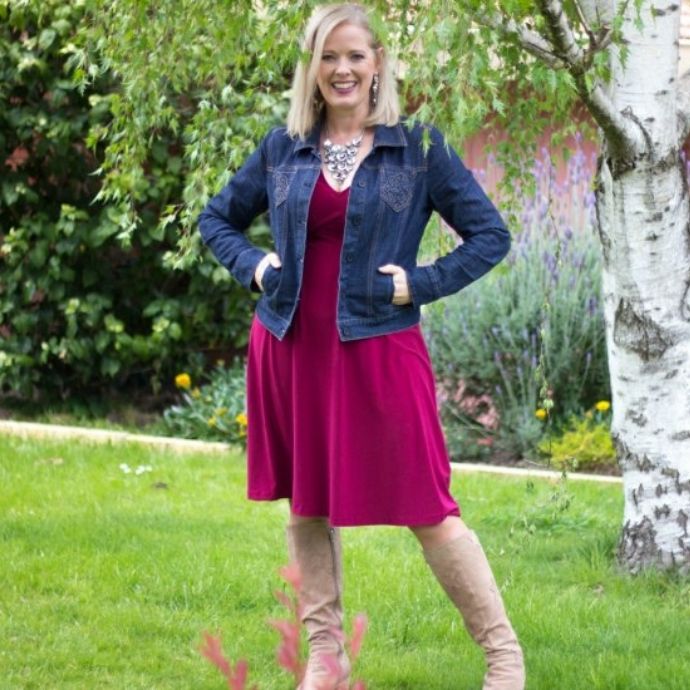 Or you can go nude and for a more modern look, add a nude fishnet over the top for some texture and detail.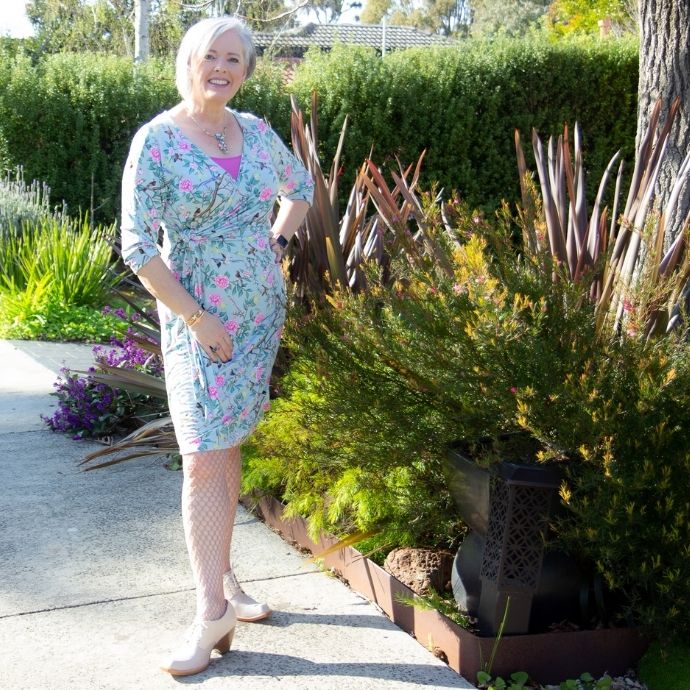 Watch the video to see the incredible range of colours available to you and discover where you can get them from with the shoppable links in the video!
You can see that there are different weight tights - from higher denier 80+ to finer ones for when the weather isn't as cold (more Spring and Autumn weight).
If you have coloured boots or shoes - then a coloured tight works really well.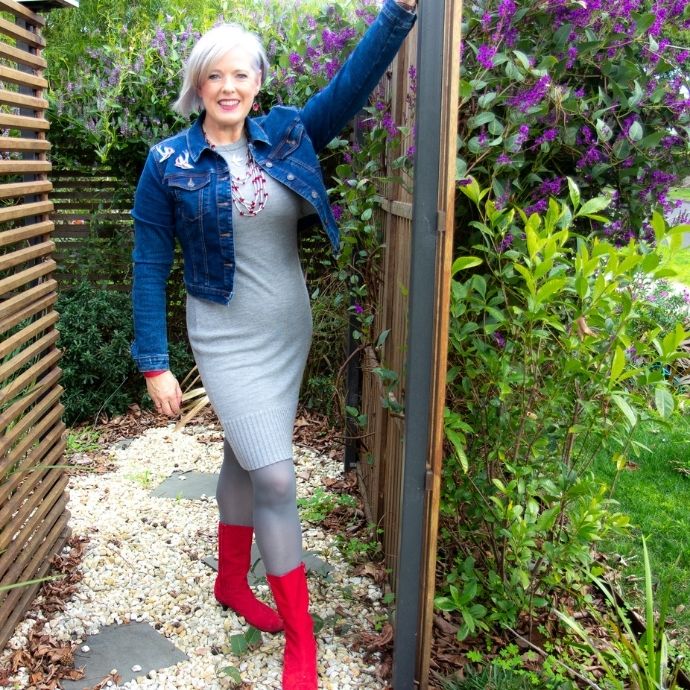 Brown, Navy and Grey are my staple winter tight colours as they work easily with my shoes and wardrobe. Grey tights also work with grey shoes or a coloured shoe like I've done with these red boots above!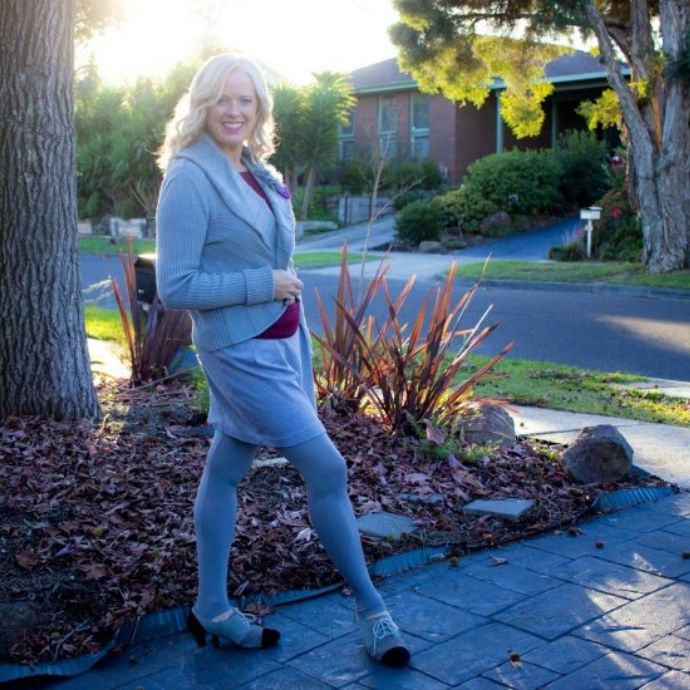 Here I've paired grey with grey suede shoes and a mostly grey outfit. Extending the grey from my top to toe creates the most elongating line and is great if you want to look taller or make your legs appear longer.
Brown boots and brown tights (think column of colour for ultimate leg elongation) are a winter staple and they work so well for anyone with warm colouring or with colours such as red-violet and red - as I've paired in this outfit above!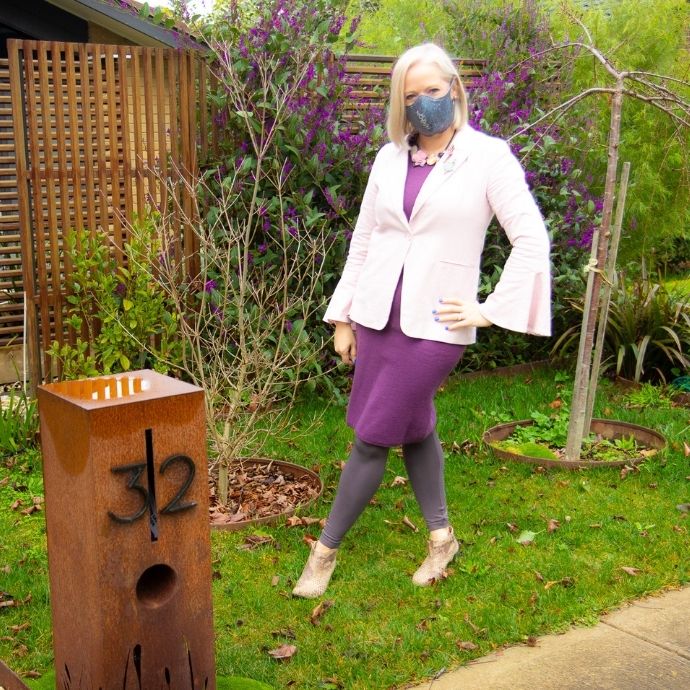 Similar to brown is taupe which is another great kind of colour (there are so many greyish kinds of colours available in tights - both warm and cool versions. These taupe tights I've paired with my nude and taupe snakeskin boots.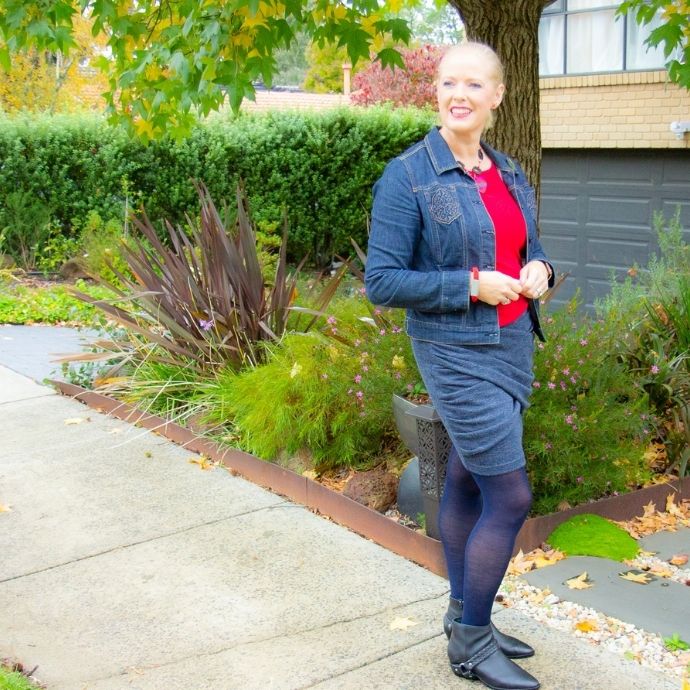 And then navy is another great option and can easily be paired with navy (I have navy boots too) or even black boots like I've done here.
So you can see here just a few more neutral options if you aren't game enough to wear coloured tights. But the options are there for you to play and try out!
More Hosiery Tips