Patterned tights have been in fashion for some years now.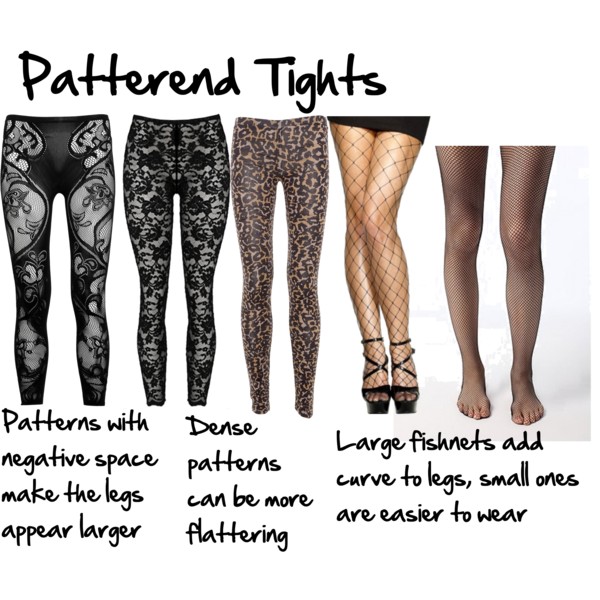 Large patterns and sparse patterns make your legs appear curvier and heavier.
Dense curved patterns can be more slimming and elongating.
Geometric patterns like fishnets will emphasise curves so large fishnets will make your legs appear curvier whilst smaller dense ones will not draw attention to your legs in the same way.
Vertical Stripes when on a curvy surface like legs, will add extra curve, a great way to make very slim legs more balanced.
Shorter legs are better in small, dense patterns, long slim legs and take lots of different patterned tight styles.
Remember, the more dense the pattern, the harder it is to focus anywhere particularly, so are generally more flattering than sparser patterns.
I love patterned tights with a solid coloured dress or skirt, they add in an element of interest to your outfit. Fishnets can be great when you want a little warmth (but don't need a heavier tight) too, and give you an edgy look.
More Hosiery Tips