Browns can have a warmer or cooler undertone as with most colours. So how to choose the warm from the cool?
Warm Undertone Browns
These have a yellow base (and as you know, yellow warms up the temperature of a colour).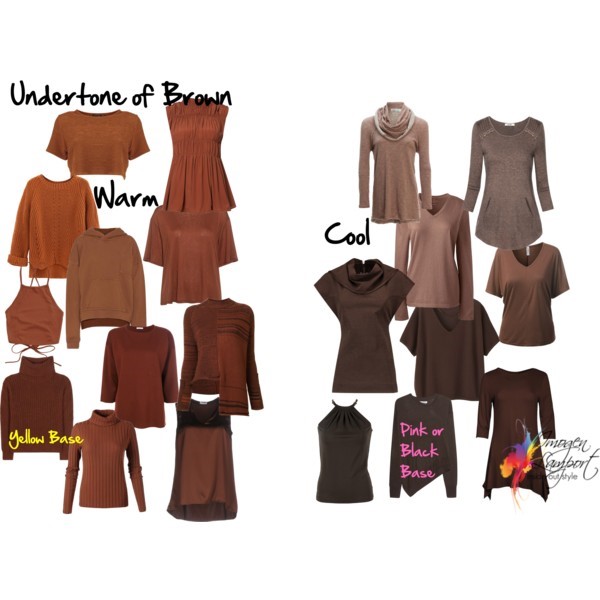 Cool Undertone Browns
There are a couple of ways to cool down a colour, with brown, it's adding pink.
Why pink not blue? Isn't blue the colour that cools down the temperature of a colour?
This is true, but because brown is a dark version of orange, when you add the complementary colour (so blue to orange), you get grey!
So pink (which is a cooler red) is a good way of cooling down that warmth of brown.
The other way to do it is to add black (and both black and white are cool), so adding lots of black to brown cools down the undertone.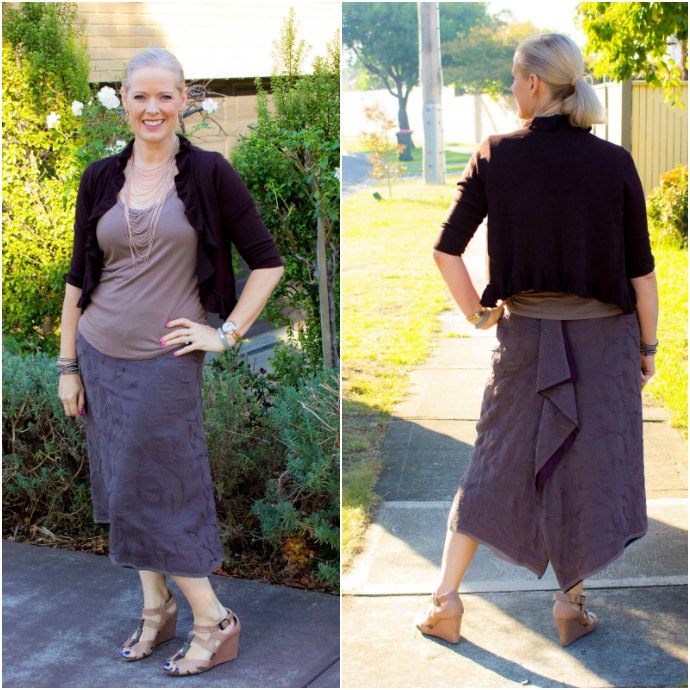 Here I'm wearing a range of cool browns and beiges.
You can see there is a pink element or black element to the browns, or even an almost grey element to the brown.
If you're not sure of your undertone (which makes a huge difference to the colours you choose), you can find this out from me as part of my 7 Steps to Style program.
Who Suits Brown?
Anyone with brown or red hair looks great with browns as a base neutral, particularly the darker shades. You just want to choose the right undertone of brown.
Red Head's look great in warm shades.
If you have grey hair, you most likely won't look as good in browns as you will in greys.
How about Beige?
Beige is a tint (light) brown and again, picking the undertone is done the same way (read about choosing the undertone of beige here).
What Does Brown Communicate?
Have you thought about the psychology of brown? When is it good to wear? When to avoid. Discover more about how brown communicates here.
Further Reading on the Undertone of Colours