What are the best winter fashion trends worth adding to your wardrobe as they are both functional and stylish?
Updating your wardrobe for autumn and winter means adding some fresh layers and current fashion trends that are sure to last a few years, to keep out the winter chill. Depending on where you live, and how cold it gets, plus how you spend your time, choosing what works for you and your style is important.
But what are the trends this winter that you may want to consider?
1. Fabulous Coats
Winter coats don't have to be boring and black (and here are 4 things you need to know before you buy a new one). There are so many options to choose from these days so why not find a coat that makes you smile every time you wear it. Figure out here what your ideal length of coat is and read up on my tips on choosing coats here.
For many of us (me in particular) winter isn't our favourite season, being cold is not fun. So a gorgeous winter coat will help you feel better about braving the outdoors.
What colour coat to choose? If you want to go neutral – use your hair colour as your guide.
Think about what you need coat-wise – do you need rain protection? Does it need to be able to keep out the cold while, or is it something you wear moving from indoors to outdoors and you need only a little protection?
I love this turquoise winter coat, had it for years and I always get compliments on it when I wear it!
2. Brilliant Blazers
Blazers are a great way of dressing up your jeans into something smarter. This year, blazers are everywhere and they are great for balancing out your booty in a skinny jean too.
A blazer adds a structural element to your outfit which always smartens any outfit up (here are 8 ways to style a suit blazer in and out of the office). It's great for the office to add a more professional air to any casual businesswear.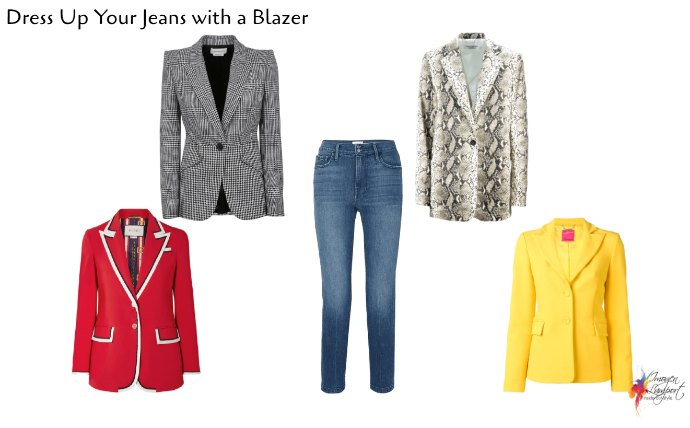 3. Leap into Leopard
Leopard is everywhere this season, continuing on from its popularity during the summer, it's a staple pattern again this winter. You can add it in small or large quantities to your outfit (if you like it), from a shoe or scarf to whole garments.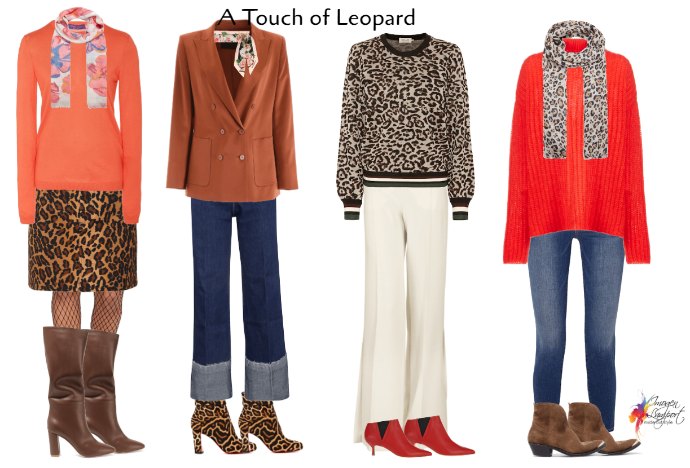 Remember there are lots of versions and colourways in leopard, they aren't all warm! This year I've added a leopard coat from Novelti to my coat wardrobe in some nice cool greys (similar one here).
4. Comfy Boots
Boots are my winter shoe staple, they keep you warm and dry when an open shoe just won't do the same thing for you. There are so many options, from ankle boots, to knee high and above the knee around. Some of my winter boots have been in my wardrobe well over 10 years, so it's worth investing in a good leather pair that is comfortable and will see you through the cool seasons year after year.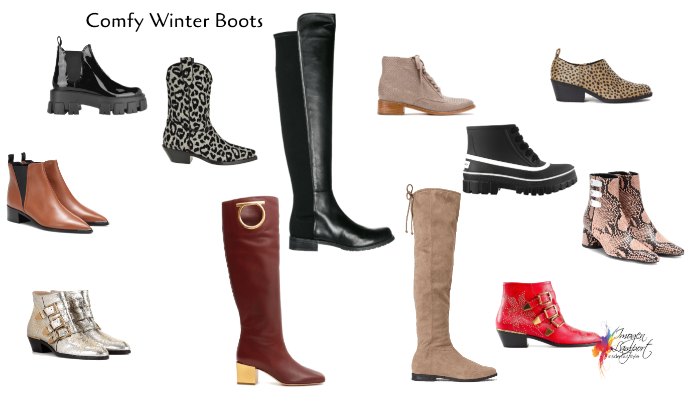 Get my tips on wearing boots with skinny jeans, and which are the best boots for your body shape, plus ankle boot tips (particularly useful if you are petite.
I picked up these Blondo boots on my recent trip to Canada (perfect timing to get a pair of warm winter boots on sale big time – spring in the Northern Hemisphere, coming into winter in Melbourne!). They are super comfy and are sheepskin lined, and totally waterproof! What's not to love.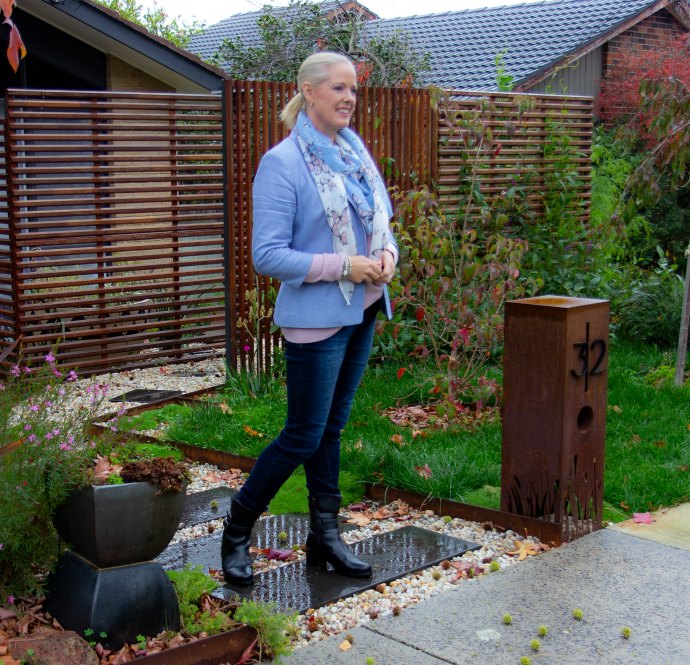 5. Fantastic Tights
This year patterned and coloured tights are a great way to add some extra detail to your outfit. Pair them with your boots to keep you warm.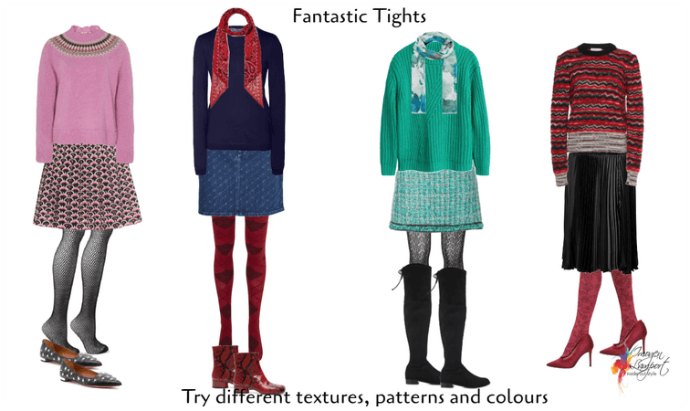 From different colours to textured and patterns such as peacock to houndstooth, stripe, argyle to floral and polka dots there are a plethora of winter hosiery options if you're sick of basic black.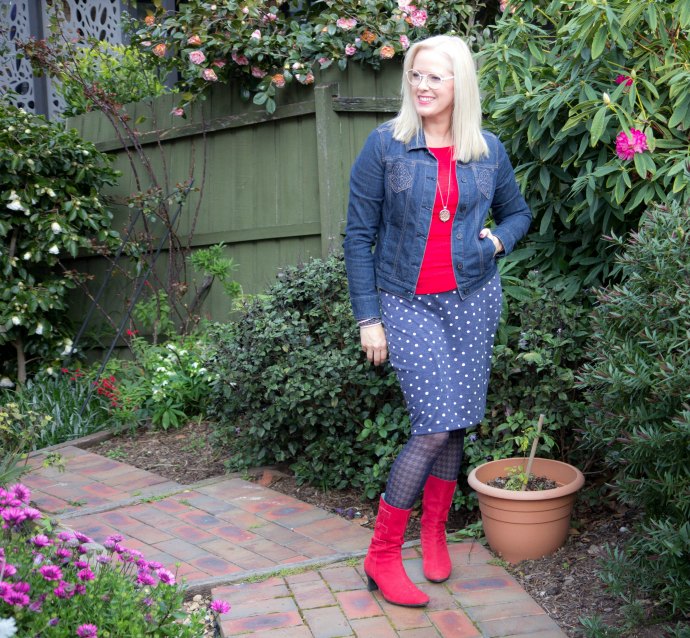 Adding a patterned tight can be a great way to mix prints without feeling like it's too much. By matching colours you keep one element the same which is an easy way to do it.
What pieces have you or are you looking to add or update in your wardrobe this winter?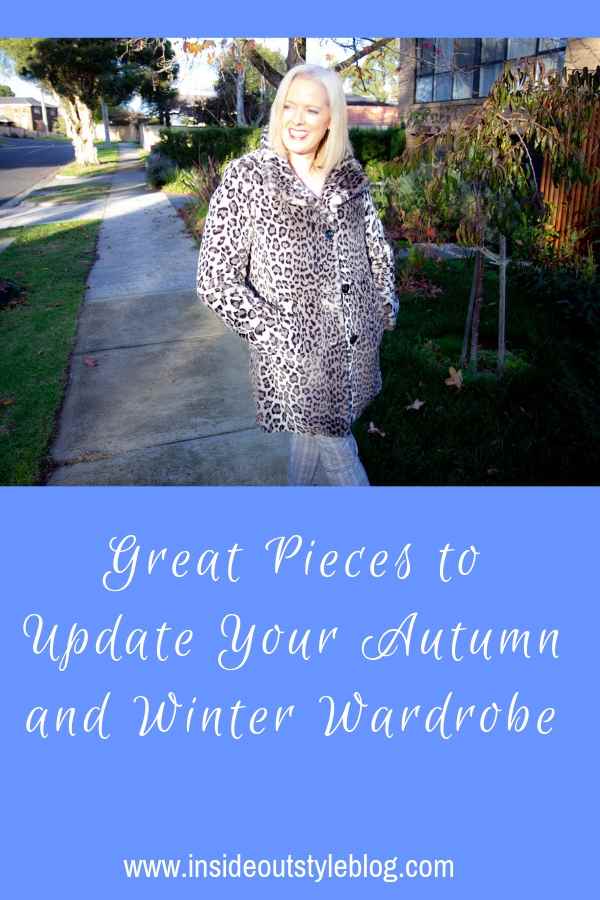 Linking Up to:Not Dressed as Lamb, Style with a Smile, Thursday Fashion Files, Ageless Style, Visible Monday