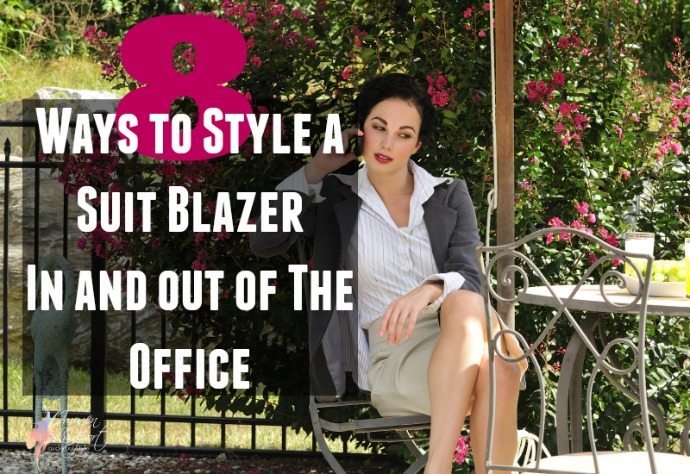 Research has found that wearing a suit makes you think more analytically.
Many of us own suits that we don't wear that often anymore. Have you thought about splitting up your suit and styling your suit blazer for other occasions? It's common for women to take the skirt or trousers and wear them without the jacket, but how about wearing the blazer in multiple ways.
1. Power Dress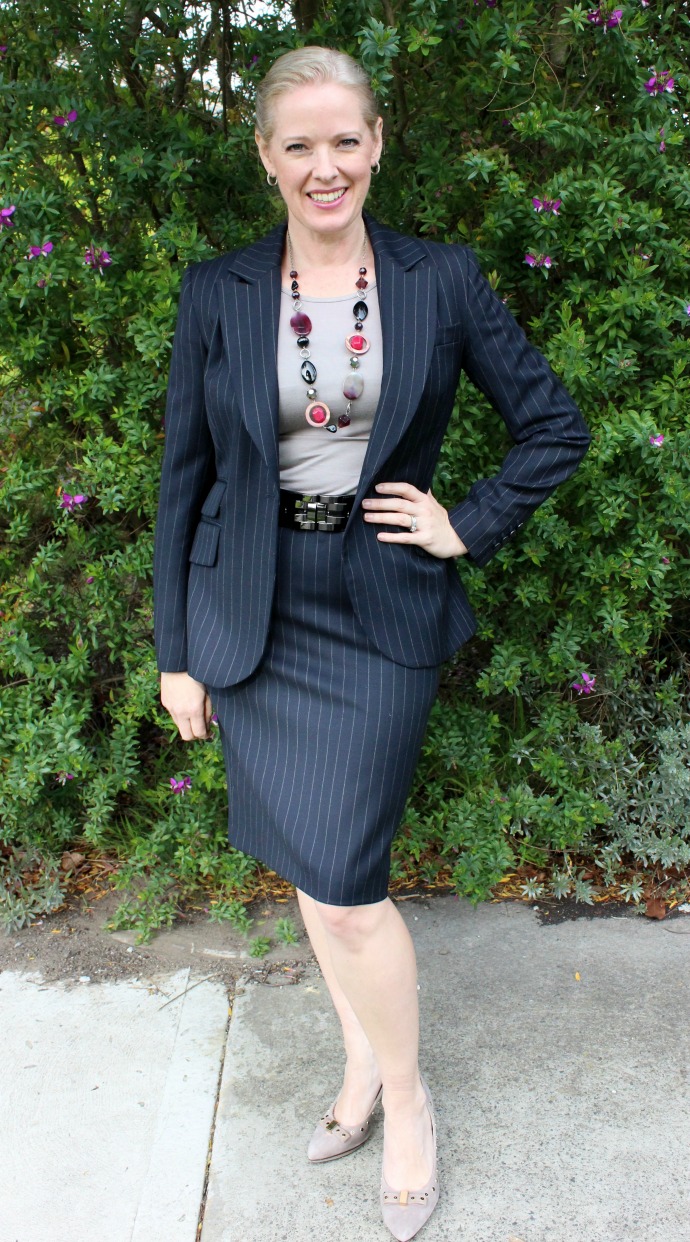 Wear it the traditional way as a suit for a strong powerful appearance. Great for the office, meetings and job interviews as it says take me seriously.

2. Relaxed Business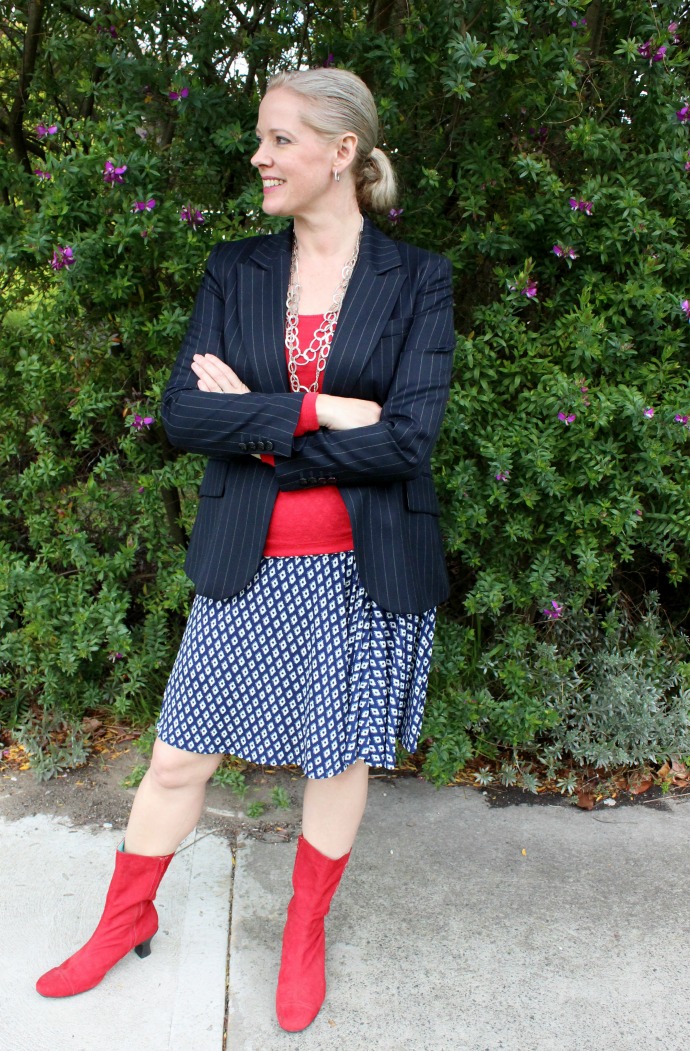 You may not need to wear a suit to work, but adding that blazer will give you authority and a more professional appearance.
3. Casual Friday or Out to Lunch on the Weekend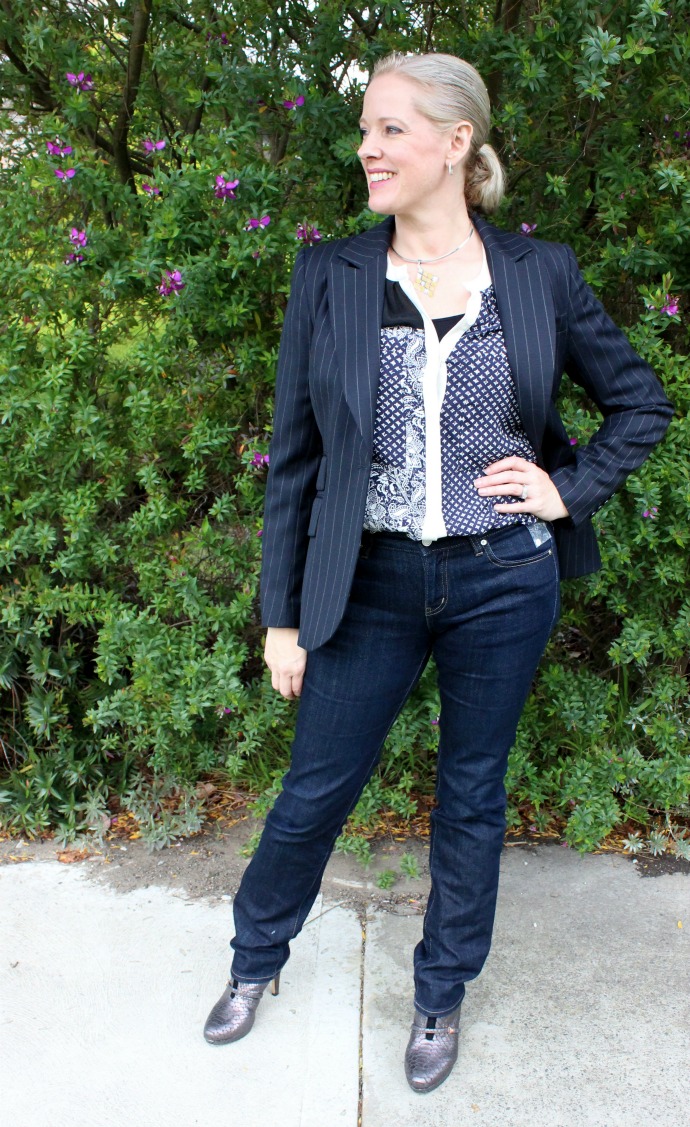 Depending on your dress code, you may work with a skirt as I have in the previous photo, or maybe denim is acceptable in your workplace. Adding a blouse and your blazer keeps you looking like you mean business.
4. After 5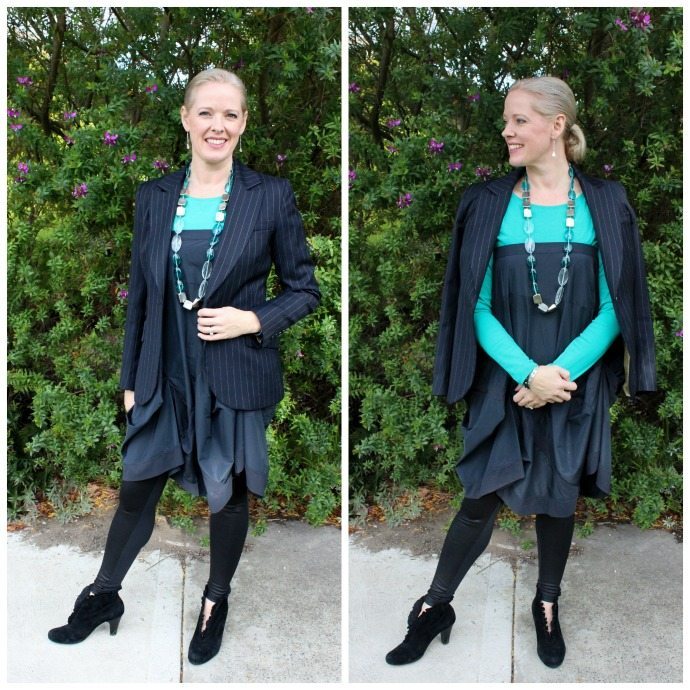 Funk it up. Here I've styled it over a midi-length skirt that I'm wearing as a dress. Consider wearing your blazer over your shoulders rather than with your arms through the sleeves.
6. Cocktail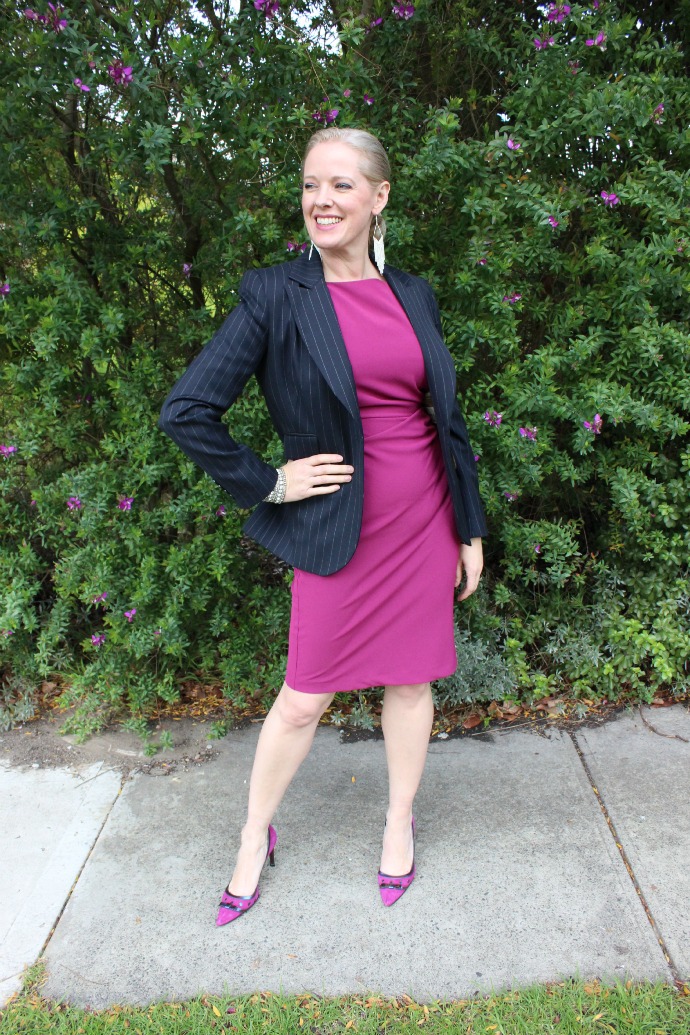 Dressedfor Dinner or a more glamorous evening out. There will be no need to steal his jacket to keep you warm if you have your own! Don't forget the sparkly accessories to take your outfit up a notch.
7. Dressed Up Denim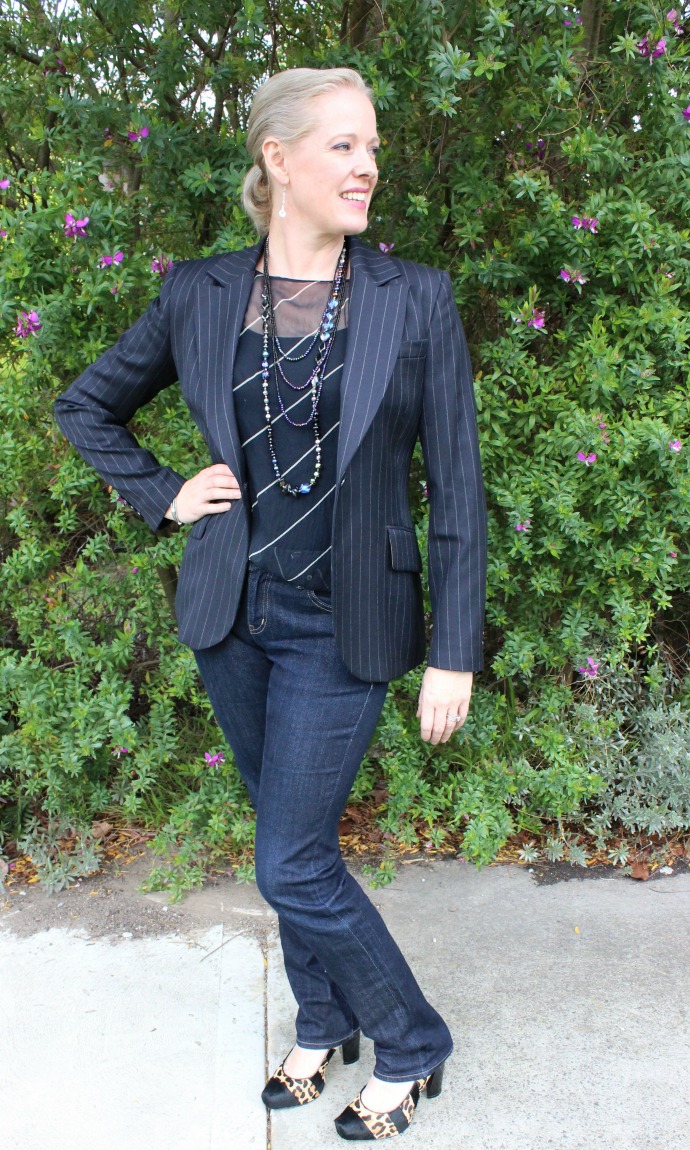 Wear a sheer blouse and some gorgeous statement heels plus a necklace that sparkles and you can still wear your dark denim and take it out for the evening.
8. Equestrian Style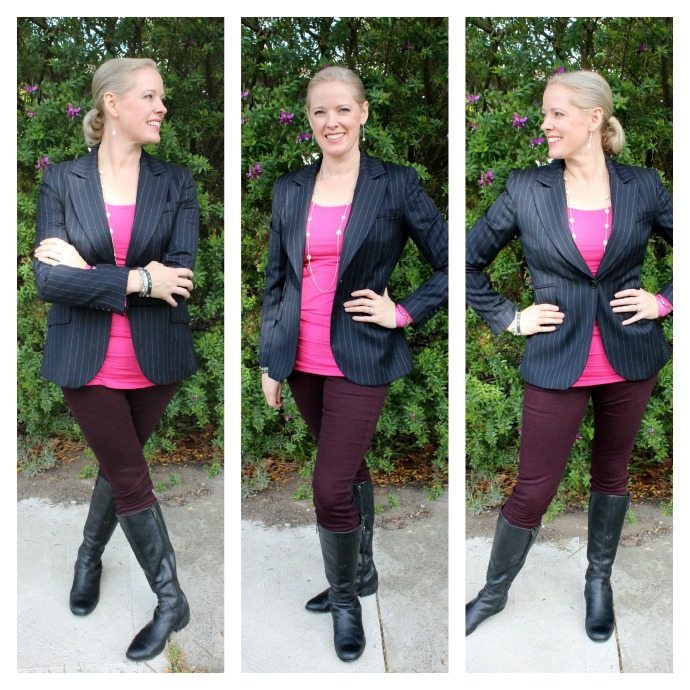 A jegging with knee-high riding boots gives your blazer the equestrian feel.
I hope I've inspired you to try styling your suit blazer in new ways so that you get more wear from it!
Further reading: