I was asked by a reader the other day for help choosing winter coats. Here are a few tips.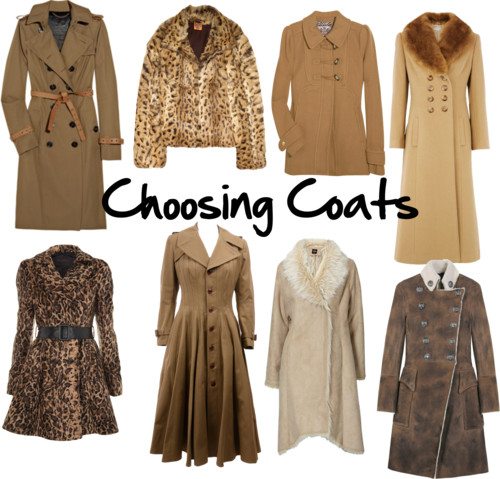 Clockwise from top left:
Show off a defined waist with a belted coat like a trench – great for X, A and 8 shapes.
If you are petite, keep your coat knee length or shorter and not too voluminous so it doesn't swamp you.
If you have wider hips avoid pocket detail on them, look for coats like the one top right that is free of detail around them, but instead has detail around the face to draw your attention up – great for A, X, H, I shapes.
Double breasted styles work better on those with smaller top halves, like As and Is
Coats with collar detail work great for Os and Hs, not so great for Vs.
Lots of waist shaping works well on 8s, As and Xs.
What is your favourite winter coat like?