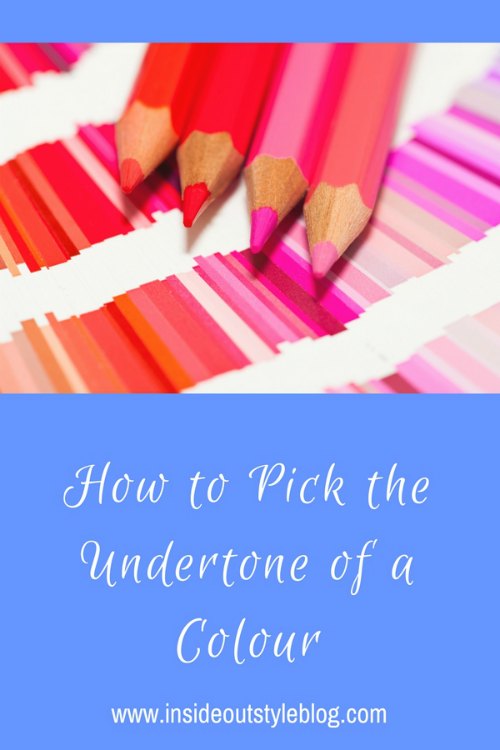 Following on from my post on undertones, here are some more examples of the differences between warm and cool undertones of colours.
When picking undertones, you want to look at what the colour is made of, as if you were painting it, and think about what colours you'd mix together to create it. If you're adding yellow to a colour, you're warming it up. If it needs some blue, you're cooling it down, though with purples, adding red warms it up, adding blue cools it down. As you can see with the following pictures, whether the colours are lighter, darker, brighter or more muted, you can still have warm or cool undertones.
Tints
Light colours with white added are called tints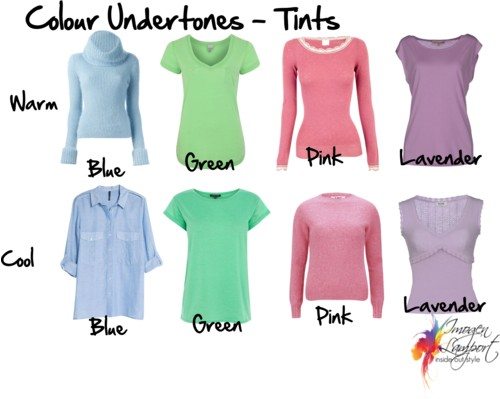 Next: undertones of shades
Shades
Dark colours with black added are called shades.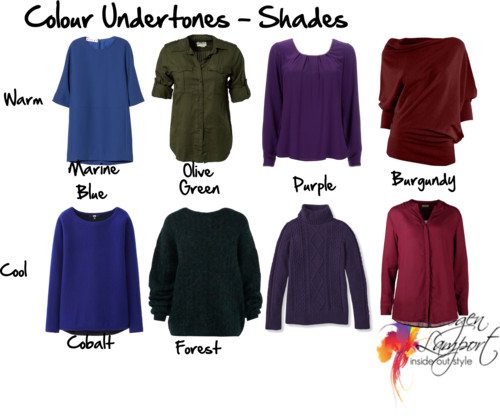 Next: Undertones of tones
Tones
Greyed down, muted, smokey or dusky colours with grey added are called tones.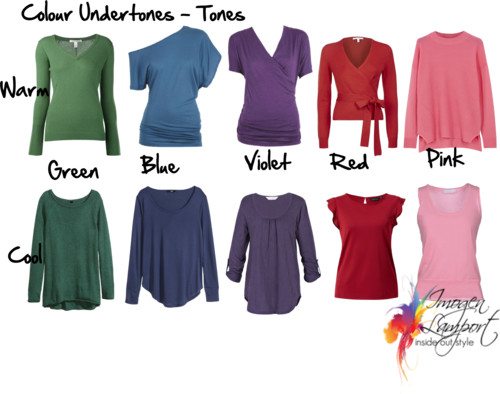 Next: Undertones of Clear Colours
Clear or Bright
Then there are the pure, bright colours which don't have lots of black, white or grey added to them and keep their clarity.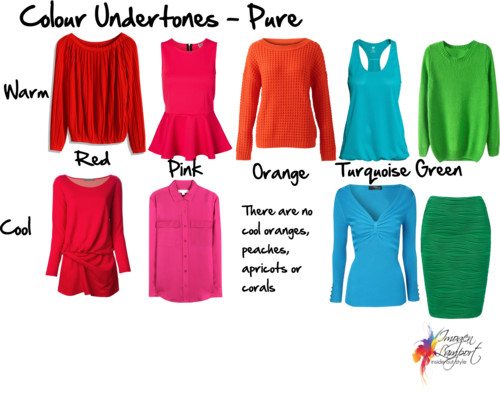 As you can see there are no cool oranges. Because orange is made from combining red and yellow, and you can't add anything to cool it down (such as blue, but to add enough to cool it down, it becomes brown).

Further reading:
How Do You Figure Out If You've Got a Warm or Cool Skin Undertone?
How to Choose Prints and Patterns that Go With Your Colour Palette